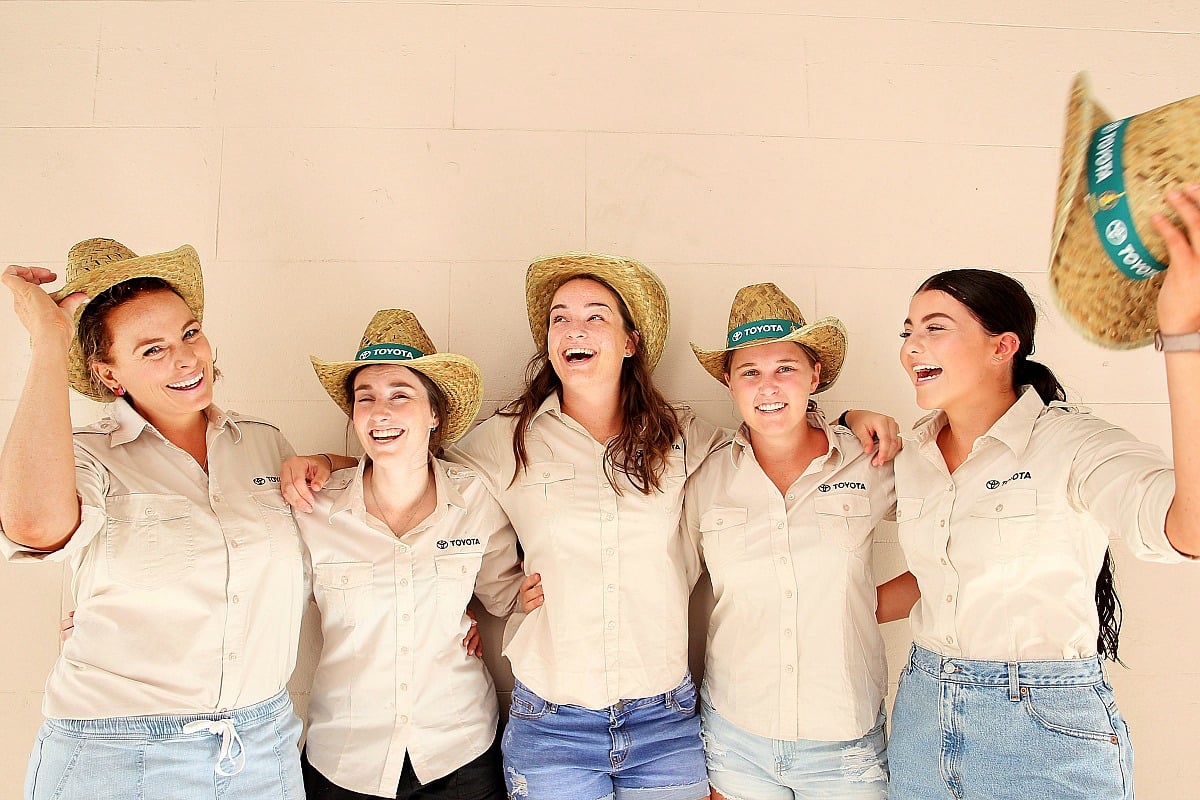 There's nothing like growing up in the great outdoors – going to sleep under a galaxy of stars at night, everyone within a 30-kilometre radius knowing your family and your family's business, and being surrounded by people with big hearts and even bigger personalities.
The streets are wide, the beers are cold and the music is loud. That's what living in the country is all about.
It's also about the spirit of community, and banding together to get behind a good cause. Many rural communities are doing it tough right now, battling extreme heat, drought and bushfires.
At this year's Toyota Country Music Festival in Tamworth, Toyota will partner with the famous festival again to support Rural Aid through different fundraising initiatives.
With a focus on the Rural Aid Mental Health program, the funds raised through last year's festival – a whopping $270,000 in total ($240,000 from Toyota's Raffle for Resilience, and $30,000 from festival hat donations) – went straight to counselling services for farmers and regional communities impacted by drought. And they're doing it again in 2020.
While we reflect on the important work being done to support rural communities through the devastation of drought, we wanted to shine a light on some of the great things about growing up in the country.
Mamamia spoke to a number of people – some now city-dwellers, some still deep in the heartland – who are out and proud about their upbringing. Here's what they had to say.
1. A flanno is a perfectly acceptable form of attire.
For any social occasion, from pub dinners to kids' birthday parties. For a very special celebration, you pull out your fancy flanno with the good checks.
2. There's no going to the beach. You go to the dam.
On a hot summer's day, you'll have to fight for the good spots close to the water. Best you bring an old towel as well, because you won't leave covered in sand. You'll be getting dirt off your feet for days.