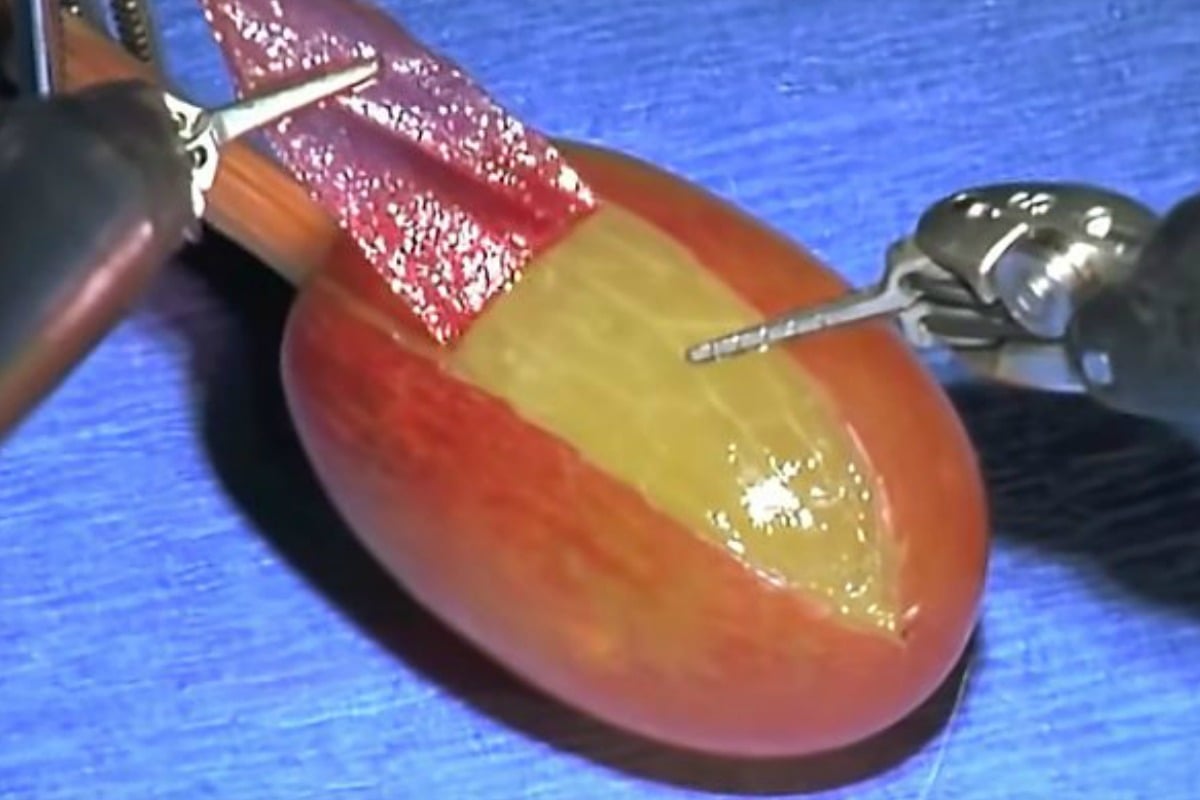 Excuse me.
It's almost Christmas and the human race has gone a lil' bit loopy.
You see, you may have noticed there's a new meme doing the rounds the… "They did surgery on a grape" meme.
The "They did surgery on a grape" line comes from a 2017 video created by the online video channel Cheddar.
The Cheddar video used footage from a video created by regional Australian healthcare provider, Edward Hospital, back in 2010.
In the footage, surgeons demonstrate the precision of their new medical robot by – you guessed it – doing surgery on a grape.
After Cheddar posted the video, a still of the footage with the line "They did surgery on a grape" was then posted to the @simpledorito meme channel.
 

View this post on Instagram

 
And then this happened. 
The meme prompted a meme-y grape-y frenzy that makes absolutely no sense but is hilarious nonetheless.
 

View this post on Instagram