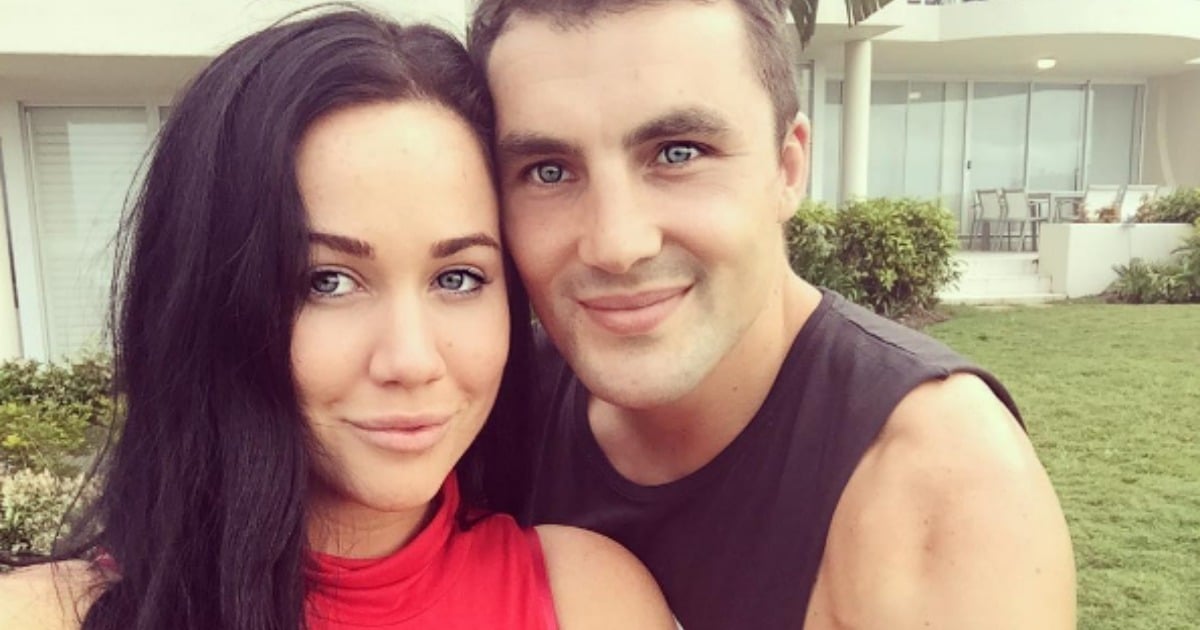 Sophie Cachia – also known as The Young Mummy – didn't find out the gender of her first baby and this time around, nothing's changing.
While her growing bump could contain a 'he' or a 'she', the Aussie blogger says she 'knew' Bobby was a boy without ever having his gender confirmed. Now nine weeks into her second pregnancy, Sophie says her mummy instincts are strong again.
And if that intuition is right? It looks like everyone's favourite mummy blogger is having another boy.
"I haven't moved a hell of a lot from my couch in over 48hrs and I don't see that improving anytime soon," the 25-year-old captioned a photo on her Instagram account. "I'm calling it – another boofhead boy for Bobby to play with on the way!" That's right, chances are we'll be treated to adorable snaps of a tiny Bobby lookalike in no time. (Instagrammers rejoice!)
Just hours earlier, she posted a photo with her now-husband, Jaryd, saying he "tried to break up" with her. Which was something she flatly refused. (Slay girl, slay.)
Earlier this week, the online influencer wrote exclusively for Mamamia about her decision to announce her pregnancy three weeks before the recommended 12 week mark.
"Societal norms prevent us from freely announcing pregnancy until after the 12-week mark," Sophie wrote. "Yet, my daily life revolves around sharing incredibly intimate details of my world.  I share sometimes up to five photos a day across my public Instagram and Facebook, and I generally have a Snapchat story running of my entire day. Some would suggest I possibly overshare. Yet, the beautiful thing about it is that I'm the only one who gets to dictate what I think is an appropriate amount of information to give out."
"… I looked at this idea with the most realistic approach possible. I thought, if something was to go wrong, if I was to experience a miscarriage with this pregnancy – whether it be in the next three weeks or even after – then I would share it anyway."
Hear hear, Sophie, hear hear.
Watch The Young Mummy reveal her pregnancy to family and friends: