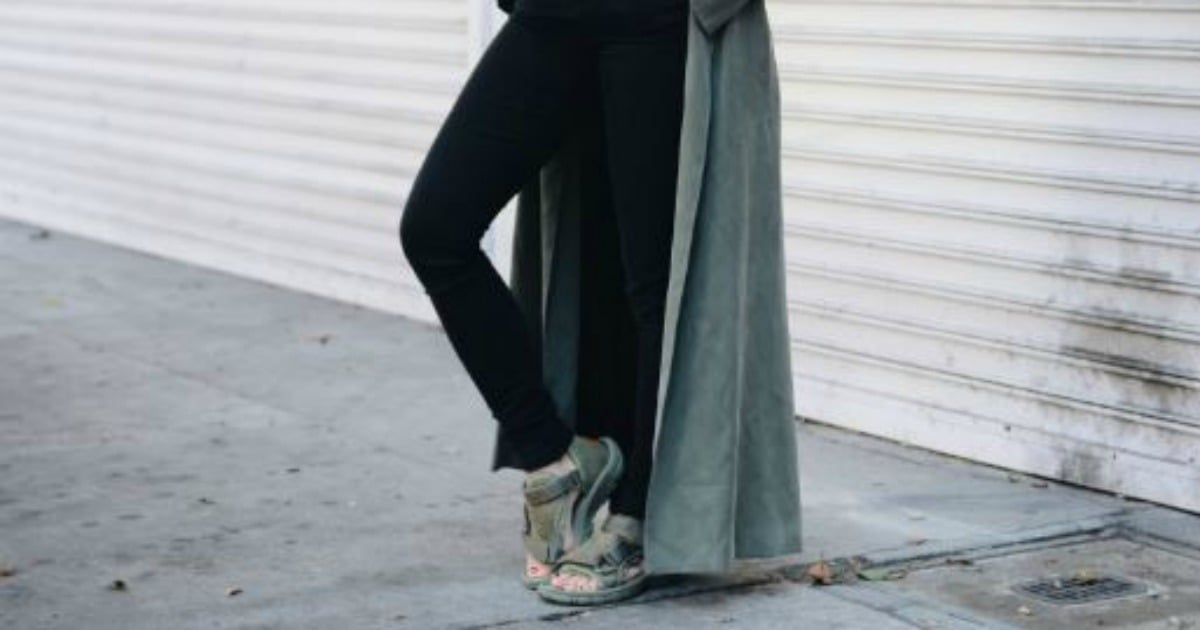 When it comes to shoes, there are a lot of ugly ones.
Crocs, for example.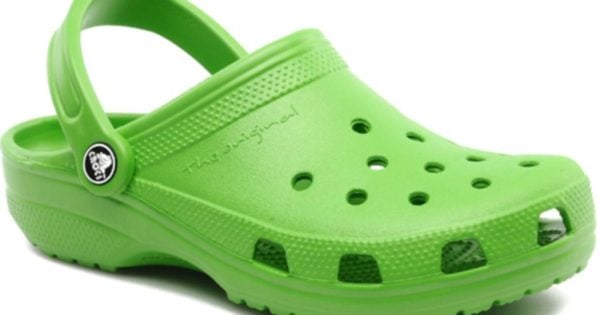 People might try to justify their existence ("they've got really good grip," "they're super comfy") but it's fruitless. Because everything you say is NULL AND VOID once you're wearing crocs. That's just a fact.
But Crocs wearers can now rest easy, because their shoes are on-trend compared to the latest ugly shoe.
It's...the Ugg. Sandal.
Meet the all-new #TevaxUGG hybrid, blending the comfort of @ugg w/our classic Hurricane XLT https://t.co/lotQNB7qX1 pic.twitter.com/hXReSArV20

— Teva (@Teva) September 16, 2016
No.
NO.
NO.
NOPE.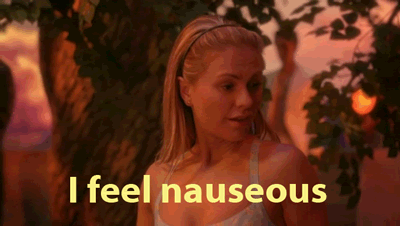 Do you think I'm overreacting? Let me just give you a second look.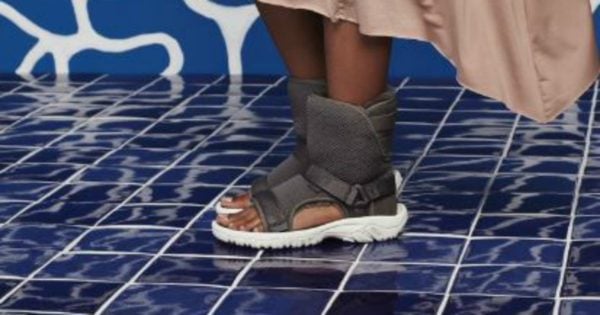 Yep. That's what I thought.
The Ugg boot was a) never meant to mix with fashion, b) never meant to be worn outside the house, and c) NEVER meant to be combined with the sandal.
I'm sorry, is it summer or is it winter? Are you walking or are you sleeping? Where are you going in those? Nowhere near me, that's for sure.
But sandal label Teva decided what the world was really missing was a mixture between a sandal and an Ugg boot, and so they made it.
And don't worry, there are plenty of options if the grey-hospital-like-ankle-sandal-boot isn't really your thing.
The #TevaxUGG sandal takes @UGG sheepskin to sportier realms https://t.co/RD2Ne2Du4L pic.twitter.com/WjYiJasr6J

— Teva (@Teva) September 15, 2016
One picture of the shoes even shows a real human woman wearing fashionable clothing and the shoes. 
Our coziest sandals yet. See how @feralcreature styles the #TevaxUGG sandal: https://t.co/7P2VTyCmHD. pic.twitter.com/5lOOoKAVeW

— Teva (@Teva) September 17, 2016
I've included a video below of Kylie Jenner's shoe closet to ease the trauma of what just happened.