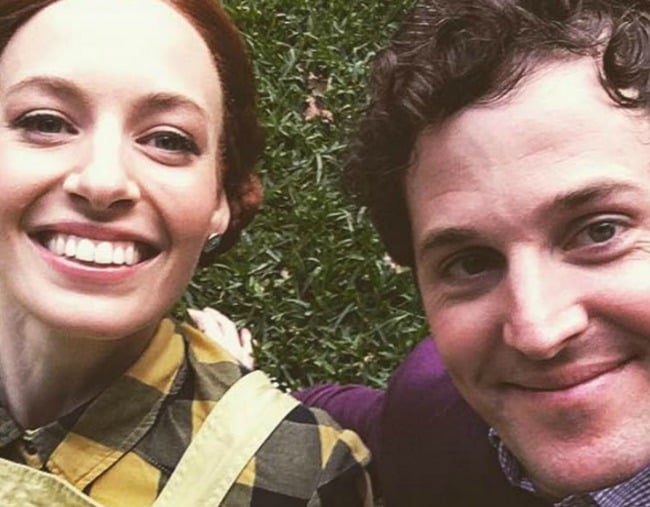 1. Lachlan Gillespie is 'struggling' with split from Emma Watkins.

Lachlan Gillespie and Emma Watkins were Australia's favourite Wiggly couple, but their marriage was sadly short-lived. As fans mourned the breakdown of the relationship, a source has explained that Gillespie has been struggling with the split.
According to the source who spoke to Who magazine, 32-year-old Lachy is "devastated".
"Things hadn't been right between Em and Lachy for a while but he really thought they could work through it," the source said.
The children's entertainers are best known as the Yellow and Purple Wiggles and respectively made a statement last week about their decision to seperate.
"We have, and continue to share, the most beautiful life together, but we wanted to let you know that privately for the last six months we have been navigating through a trial separation, and we have made the decision to separate as a couple," 28-year-old Emma wrote in an Instagram post.
"We have embraced this as a very positive change in our relationship. Our incredible friendship has been strengthened throughout this time and what we have discovered is that, more than ever, first and foremost we love and adore performing as Emma and Lachy in The Wiggles and having the privilege of celebrating this happiness with extraordinary families around the world."
The pair began dating in secret for two years and only 'came out' about their relationship in 2015, shortly getting engaged.
2. Grant Crapp refuses to give Tayla Damir his share of $50,000 prize money.

Love Island's Grant Crapp wasted no time moving on from Tayla Damir and is now back with his ex-girlfriend Lucy Cartwright, but he's still $25,000 richer.
Following their messy and public breakup, the 22-year-old tradie said he is not going to give back his share of the $50,000 prize money that the pair won and chose to split, even if some fans claim he lied about his relationship status upon entering the show and so, won under false pretences.
Grant has also denied Lucy was his 'secret girlfriend' while on Love Island, despite since goning public after his break up with Tayla.
Grant and Lucy have posed for a bedroom themed (yup...) photo shoot in their underwear for OK! Magazine and in the corresponding interview, he said he doesn't think he should give back the prize money.
"To be fair, I feel like we went through the same experience together, and we needed each other to go through Love Island," he told the publication.
3. Angelina Jolie slams Brad Pitt: 'A loan is not... child support'.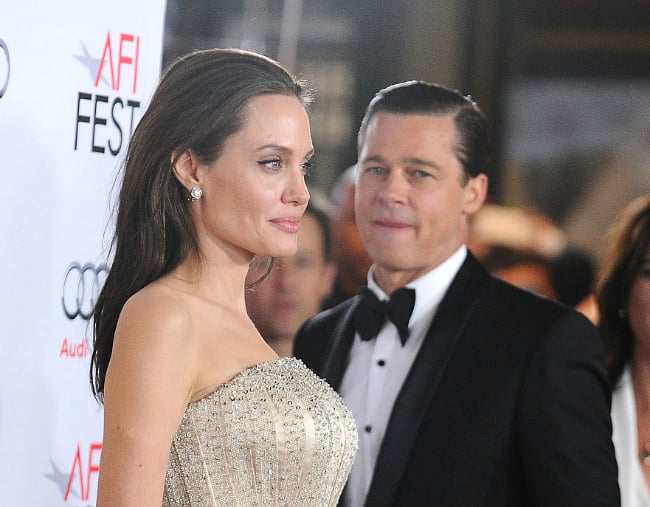 When Brad Pitt and Angelina Jolie first got together and built their big, happy family, no one (OK, maybe some) thought it would end in a bitter court battle.
That battle has continued this week, with 43-year-old Jolie filing court documents over child support payments.
According to the actress and humanitarian's attorney Samantha Bley DeJean, 54-year-old Pitt is yet to pay any child support to help cover the expenses of raising the couple's six kids, PEOPLE reports.
While Pitt's attorneys have made it clear the actor has made some financial payments to his former partner since their separation (approx $1.7 million AUD and an $10.5 million AUD loan to buy a house and be repaid with interest), Bley DeJean said in a statement that "a loan is not, however, child support and to represent it as such is misleading and inaccurate."
She also said Jolie is "is asking Brad to pay 50 per cent of the children's expenses," but that the actor hasn't paid up.
Oh, how the mighty fall.
4. John Farnham surprises fans with cameo at Céline Dion concert.
Celine Dion and John Farnham - You Are The Voice / Melbourne Aug 8th 2018#celinedion #celinedionlive2018
Credit: psversace pic.twitter.com/M83tT8ZmjN

— Celine Fan (@ladivaceline) August 8, 2018

It's not exactly difficult for Céline Dion to impress her legions of Aussie fans, but pulling out John Farnham for a rendition of our backup national anthem certainly helps.
The Canadian ballad belter has been performing his hit 'You're The Voice' throughout her Australian tour, but saved the best cover for last night's closing show at Melbourne's Rod Laver Arena. After taking the first verse and chorus solo, the 50-year-old singer welcomed Farnzy onto the stage for a duet, to rapturous applause from the crowd.
After the performance, Dion told the Aussie icon she has been watching him on YouTube for more than 20 years.
"The charismatic person you are, the energy you give, it is contagious. You are very contagious. It's been a dream for me to get just a little closer (to you) than YouTube," she said.
"But I never could dream of having this moment happen tonight. I love you so much. You're more than an inspiration. I want to thank you for your talent, for sharing it with the world. I gotta tell you a dream came true for me tonight."
I wonder how Dion plans to top this next tour? *Cough* Daryl Braithwaite *Cough*
5. Why Prince Harry inherited more of the Queen's fortune than Prince William.
However, the amount divided between brothers Prince William and Prince Harry, who were then aged 19 and 17 respectively, was not equal.
In 2002 the BBC reported the Queen Mother placed about £14m ($24.27 million AUD) into a trust fund for the young princes, with a majority of going to Prince Harry.
And there's a very sensible reason behind the decision.
As the next in line for the throne after Prince Charles, Prince William is privy to financial benefits that aren't available to his younger brother.
Read the full story here.