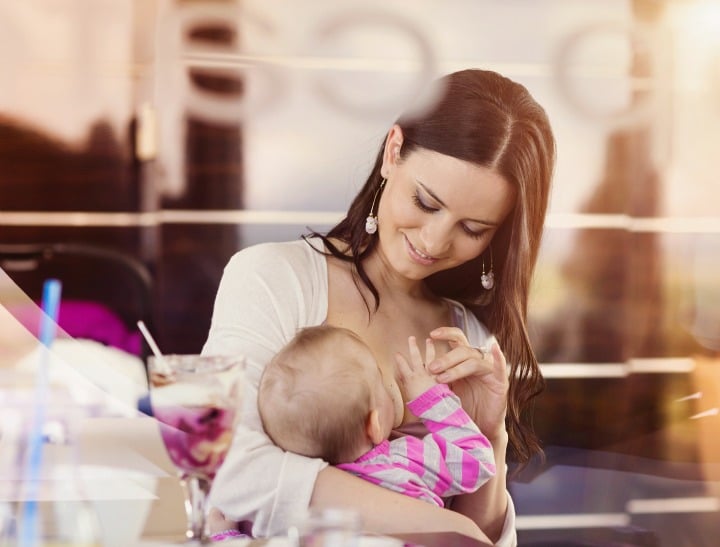 When my daughter was about 6 weeks old, we had a wedding to attend. Being my third baby, I should have anticipated the whole feeding situation but for some reason, I was just so god-damn excited to wear something that wasn't stretchy pants I forgot all about how I was actually going to nourish my child.
So there I was in tight-ish (well, tight for six weeks post natal) navy blue silk dress, a screaming newborn and no easy access to the milk bar.
How the hell was I going to do this? I found a secluded spot around the back of a building. With no option to be discreet, I had to whip the dress off, lay it flat on the ground next to me and attempt to feed my child with one boob pulled out of a strapless bra and in a very sexy pair of rib to knee nude coloured spanx. It would have all been okay had I not unknowingly chosen the balcony of the on-site accomodation to feed on. The look on the man's face who opened his door to find me, like a rabbit in the headlights, on the porch said more than any words could.
So ladies, to prevent any of you from experiencing the true awkwardness that is a public spanx showing, I've complied the essential wardrobe for any feeding mum.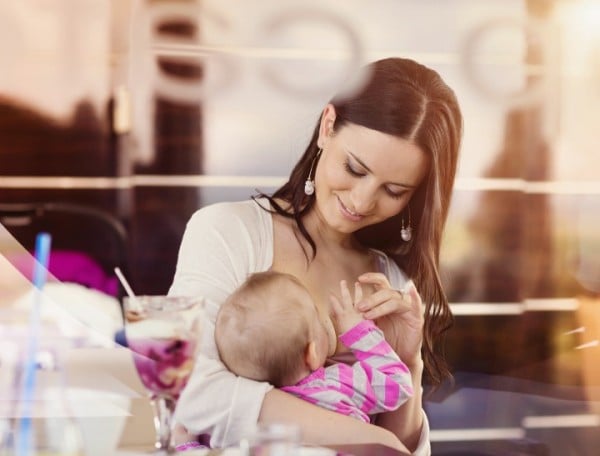 Before I begin, be aware that there is a whole range of speciality nursing wear that you can buy. It makes things a whole lot easier because everything is designed to provide easy access to the goods. But it's not for everyone. Personally I wasn't into it. Whatever I could find was a long way from my usual style and after the birth of my kids I just wanted to feel like 'me' as soon as I could.
The good news is though that you probably have an lot in your wardrobe already that can be made to work while feeding.
Bras
The most important thing when thinking about a breastfeeding wardrobe is to invest in good quality, well fitting bras. Make sure you take yourself to be professionally fitted after the six week mark which will allow your milk and feeding schedules to settle down. Not only will this make your clothes sit a lot better but you'll be a lot more comfortable. If you're looking for practical nursing bras that don't look like something your Nan would wear, check out brands like Hot Milk and Cake Lingerie.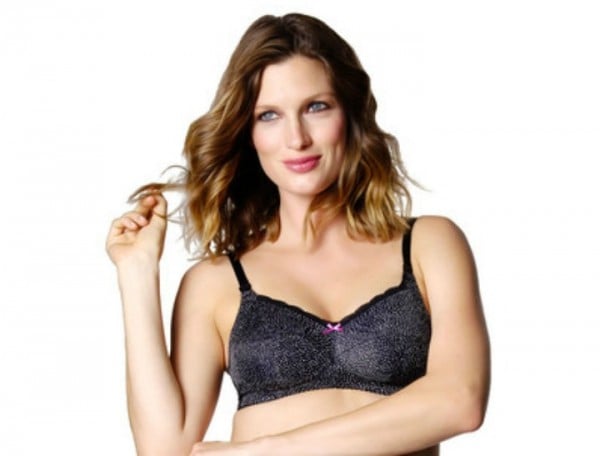 Tops
I've been feeding babies on and off for the best part of five years and for me, the best option has been layering. By wearing a singlet underneath another top, you're able to feed baby and provide yourself with some modesty around the tummy region. Just lift up the top layer, and pull down the neckline on the one underneath. 
You can get specialty breastfeeding tops like this one from Bonds, or just look for stretchy tanks that can be pulled down at the neckline. I just sort myself out with a whole bunch of cheapies from Target. If you're after a breastfeeding singlet for a larger bust (I hear you!) the Glamourmama tank is a great option (and good for nighttime).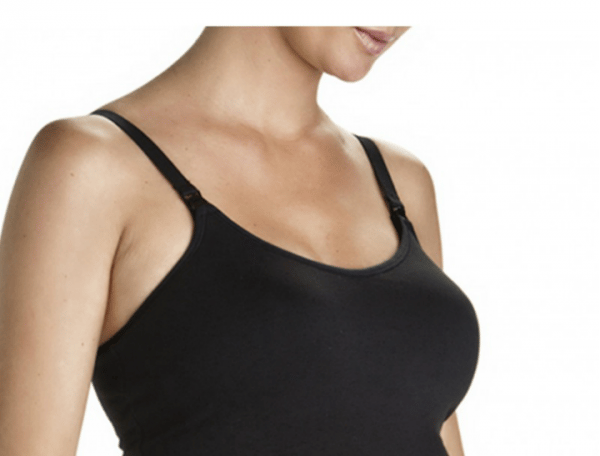 You really only need three colours; black, white and nude. Set yourself up with these and you'll be able to adapt all most any outfit.
Shirts
Obviously button down is great because of the easy access to the twins. I'm in love with this One Teaspoon chambray shirt which is an easy look either on it's own with pants or shorts, or worn open over dresses and tanks. 
Shirts are also perfect for mums who are expressing at work because you can undo them as much as needed for easy access.
If you're feeling a bit modest about your mid region and bust post baby, avoid tight t-shirts. They tell no lies, especially when your breasts start to swell near feed times. Floaty design are your best friend.
Kimonos
Patterns, lightweight kaftans are perfect for adding some interest to your top half, without covering up too much. Just layer them over a pain tank or nursing singlet and a pair of demin shorts.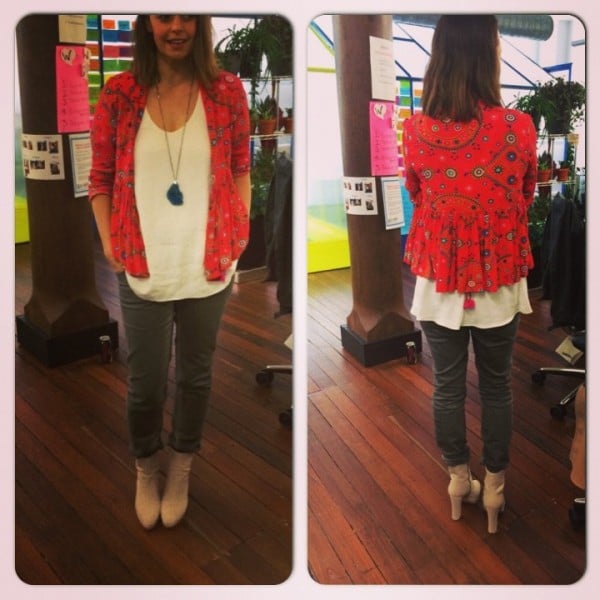 Jumpsuits
Believe it or not, jumpsuits can be a great option for easy daytime wear. A lot of jumpsuits feature cross over necklines which provide easy breastfeeding access.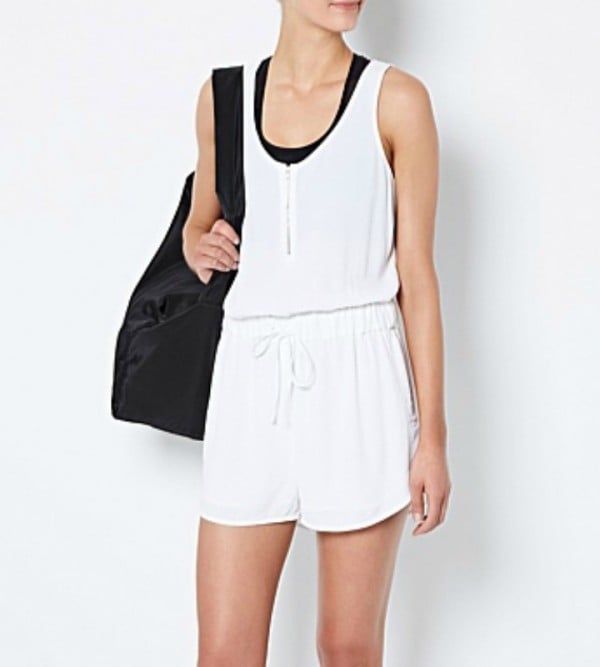 Scarves
Essential mum items in my option. Not only do they jazz up an outfit, but they can be very handy for covering up a distracted feeding bub or hiding milk stains on shoulders.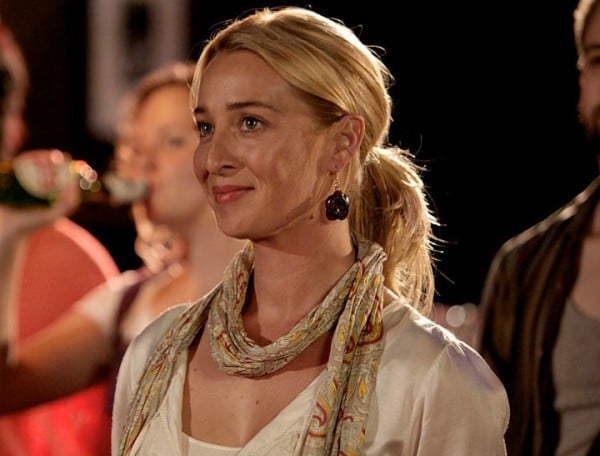 Patterns
Look for tops and dresses with patterns and colours which will disguise any leakages or baby spews.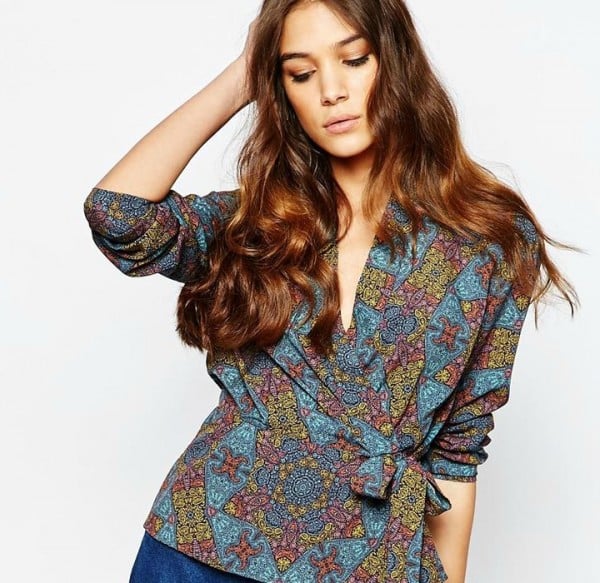 Pants
You know what's awesome? High waisted pants are in fashion at the moment which means you've got a great range of options. High waisted are perfect for mums because not only do they hold it all in post bub but they provide a bit more coverage when you lift up your top to feed.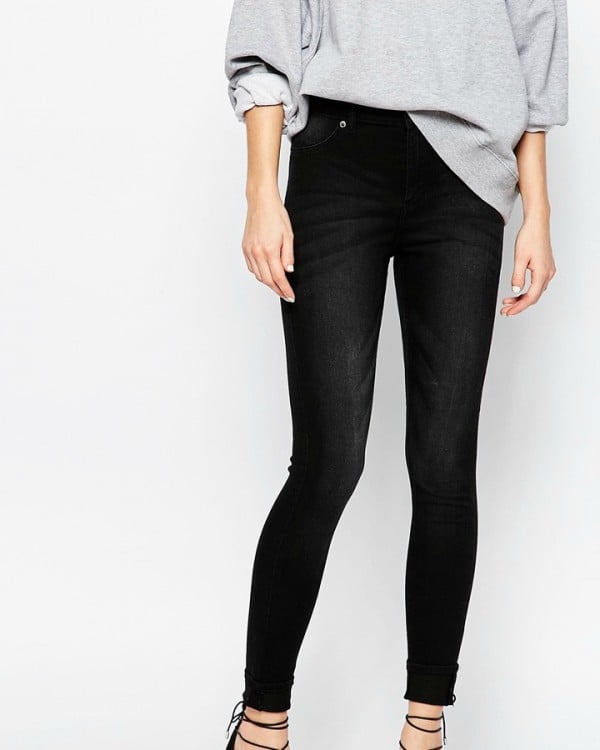 Necklaces
Personally I'd stay away from necklaces simply because it's just another thing to get between your baby and the girls at feed time. They get tables and baby can cause them to break by tugging on them. But if you do want to accessorise, look for robust designs or even nursing necklaces which offer baby a soothing place to chew on when the teeth come through.
Dresses
Believe it or not, you can find dresses for everyday wear (as well as special occasions) which are breastfeeding friendly. First and foremost, learn from my mistakes and check for access.
Anything with stretch, or a button or zip down front will work well. Check out brands like Isabella Oliver and cue cue who favour these kinds of designs.
Wrap dresses are also great because you can pull down the neckline as needed and multiway stretch dresses are awesome for special events.
Strapless dresses can also be a great option for some breastfeeding ladies if support isn't such an option.