I love a red carpet and this week gave me two - the 2013 Emmy Awards and the Brownlows. So many frocks in one day. Mind you, my favourite story of the week involved no clothes at all ...
>> Jude Law gained almost 14kg by eating two tubs of ice-cream and 12 cans of soft drink a day to play an ex-con safecracker in the upcoming movie Dom Hemingway - but he looks pretty buff to us in these saucy shots from the first trailer for the gangster comedy. His costar Richard E. Grant noted at the Toronto Film Festival: "I feel sorry for Jude because even after gaining 30 pounds he still looks like a walking love god. And wherever we were on location, women's knees were literally wobbling, so he seems immune no matter what he looks like. Whereas the rest of us have to scrub up to try and be vaguely attractive to the opposite sex. Not Jude!"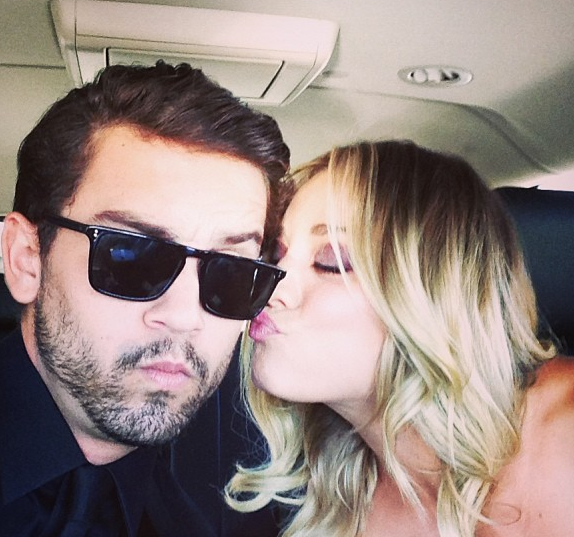 >> After three months together, Big Bang Theory star Kaley Cuoco is set to marry professional tennis player Ryan Sweeting. Ryan, 26, reportedly proposed to Kaley, 27, on Wednesday. Shortly afterwards, Kaley tweeted: "Flying high, I could literally touch the sky with you..."
>> Here's a blast of deja vu for Scrubs fans ... star Donald Faison has donned the green scrubs again for his own real-life drama - the birth of his son Rocco. Wife CaCee Cobb - best friend of Jessica Simpson - tweeted this photo of herself with an exhausted Faison in the background with the caption: "#tbt The happiest day of my life."
>> Stephen Moyer has revealed his one-year-old fraternal twins are thriving following their difficult arrival. Charlie and Poppy were born prematurely last year, and struggled to meet certain baby milestones. Stephen and his wife and True Blood co-star Anna Paquin are relieved they can now stop worrying about their children's development. "It's just all so amazing — they had a tough start. They were early and it was touch and go there for a while and so anything is amazing," Stephen tells People. "Spitting up the first solid food is just fantastic!"
>> Madonna and Sean Penn may have called their rocky marriage quits in 1989, but they are still as close as ever. The actor supported his ex-wife's newest film project, "SecretProjectRevolution," by attending the film's New York launch earlier this week. A source close to Madonna has claimed that Sean will always be "the love of her life".
>> After 11 years of marriage, Richard Gere and former model Carey Lowell have reportedly separated. "They'll do everything possible to keep things amicable and put their child first," a source told PEOPLE.
>> New dad Prince William might be in real baby boot camp now that he's home with infant son George. But according to Vanity Fair, he prepared for fatherhood with a book written by a fellow military man, Commando Dad: Basic Training.
>> Welp! The Dumb and Dumber sequel is underway, 19 years after the original was released. Jeff Daniels and Jim Carrey are back in costume as Lloyd and Harry. Jim shared this photo of himself and Jeff "reading" (i.e. holding a copy of) the actor's first children's book, How Roland Rolls. "How Roland Rolls comes out TODAY but it may be a little too sophisticated for Lloyd and Harry! Yep ... THEY'RE BAAAAA ...," he wrote.
>> Jon Hamm - the man best known as Mad Men ad exec Don Draper - has pocketed $2.5 million for his New York penthouse. Click here to check it out.
>> Rolling Stones lead singer Mick Jagger is about to become a great grandfather! The 70-year-old musician's daughter Jade's eldest girl Assisi, 21, is pregnant and expecting her first baby with chef boyfriend Alex next year.
>> Fergie shared another adorable snapshot of her three-week-old son, this time on Twitter. She captioned it: "Hello world! #daddyandmommymademedothis #whatsahashtag."
>> Ashton Kutcher and Mila Kunis' former That '70s Show co-star Laura Prepon has revealed that Ashton gave Mila her first-ever kiss. "He was, he was," she confirmed to an US Weekly reporter.
>> This woman believes the secret to a happy marriage is doing anything to keep your husband happy, even if it includes being verbally abused, forced to have sex and hiding bodily functions so as not to offend your man. Melissa Gorga stars in the reality show The Real Housewives of New Jersey and has just released a book called Love Italian Style: The Secrets of My Hot and Happy Marriage. Another subtitle might be: How To Set the Women's Movement Back 100 Years. For more details, click here.
And then there were the Emmys ...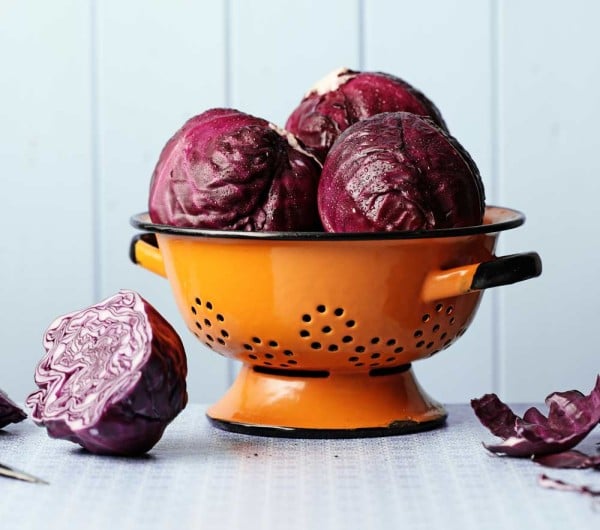 >> Check out our 56 favourite Emmys photos by clicking here (on the other hand, if the Brownlows are more your thing, click here.)
>> When Boardwalk Empire's Bobby Cannavale won the Emmy Award for Outstanding Supporting Actor in a Drama Series, he hailed his Aussie girlfriend Rose Byrne as "the love of my life" during his acceptance speech. Awwww!
>> Will Ferrell stepped out on the Emmy stage with his three sons and gave us one of the night's best moments. Clad in a T-shirts, shorts and sandals and with messy hair, the actor was accompanied by his grinning, giggling boys dressed adorably in typical kid weekend wear.  "Unfortunately, Helen Mirren and Maggie Smith dropped out at the last second and they called me literally 45 minutes ago and I couldn't find childcare, okay?" Ferrell quipped. "We had a soccer game, there was a neighbor's birthday party, a nut allergy, I didn't have time to do my hair. It doesn't matter, it's great to be here." Watch it by clicking here.
>> For iVillage's bumper Emmys round-up, click here.