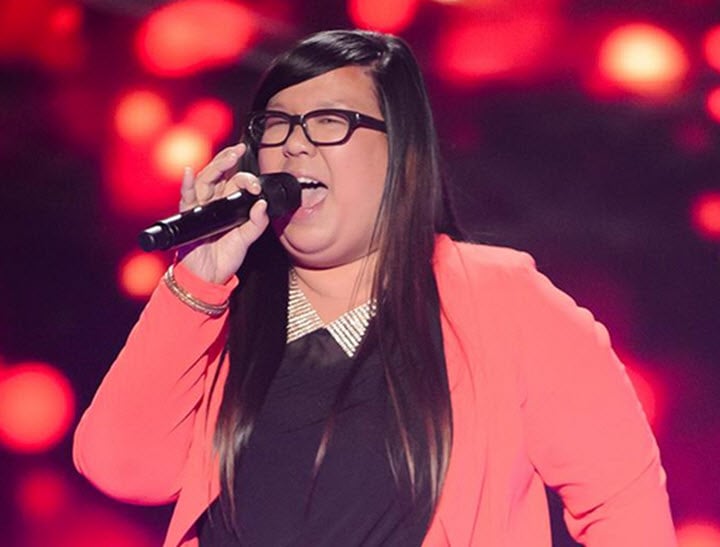 Screw the 'cat fight'. This was the most entertaining moment of last night's show.
If you didn't watch The Voice last night, the only thing you're probably hearing about today is the 'cat fight' between coaches Jessie J and Delta. Which was heavily promoted over the last week as the UNMISSABLE MOMENT DELTA GOODREM WALKS OFF THE SET.
But there was another moment in last night's episode that held our attention better than any cat fight.
When contestant Elizabeth Rimbo walked on stage to sing 'Joyful, Joyful' from Sister Act, she had every coach dancing in their seat, but failed to get a chair spin from any of the five coaches.