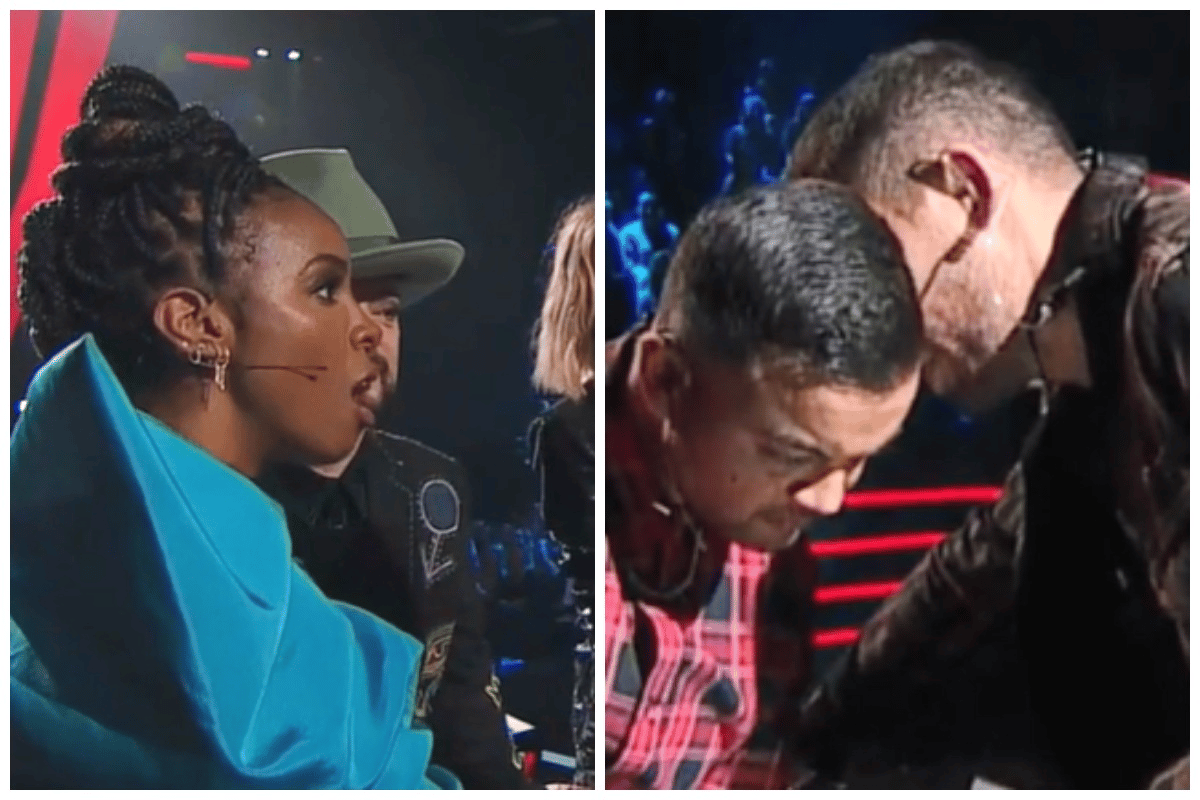 O....kay.
So just when we thought 2020 couldn't get any more messed up Guy Sebastian just went ahead and cheated on The Voice and you better believe that a certain Boy George is muttering under his breath about it.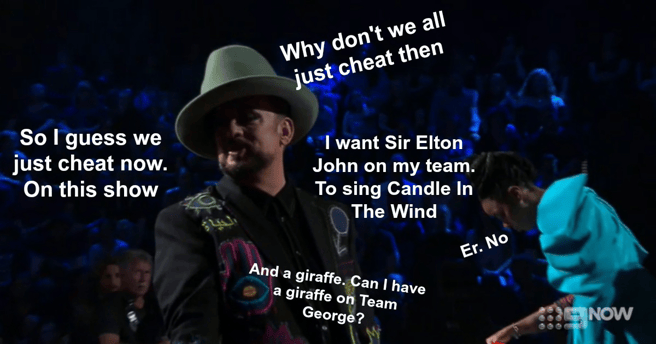 Like all good stories, it begins when a man with an exceptionally deep voice walks out onto the stage and sings 'The Sounds of Silence' by Simon and Garfunkel.
Is he good? Like, yeah. They all are. Probably not good enough to justify traumatising all the cast and crew but hey what would I know.