It's safe to say at the ARIAs last year, The Veronicas stole the show.
Not only did the Aussie duo host the awards, they also did a performance which sent viewers into a frenzy.
Performing seemingly topless and covered in red body glitter will do that apparently.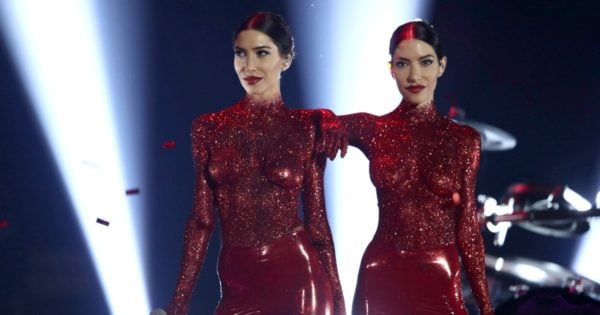 But this year, the red carpet was missing two petite musically-talented twins. And thus begins our Very Important and In The Public Interest investigation to answer the big question: Why?
It becomes particularly strange since Ruby Rose, Jessica Origliasso's girlfriend, was also at the event promoting her new film Pitch Perfect 3.
And while the twins weren't actually nominated for any awards this year, there were plenty of attendees who also weren't. As past winners, hosts and regular attendees, there's no reason why an invitation wouldn't have been extended to them. (Post continues after gallery.)
All the looks from the Aria Awards 2017 red carpet.