IT'S TOO MUCH. IT'S BECOME TOO MUCH.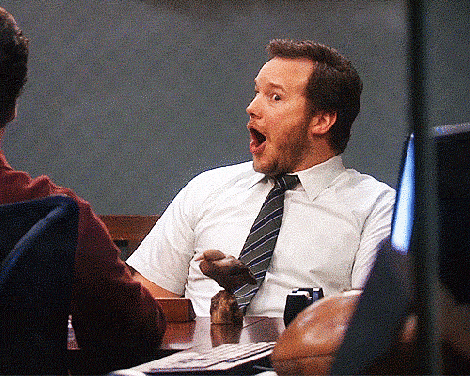 WE CAN'T BREATHE BECAUSE OF THE PURE JOY BUT ALSO THE EXCITEMENT.
We cannot handle this many feelings and we were not prepared for these revelations even though Channel Nine warned us this would be the best week of television in the history of the universe.
And we're calling it - they undersold it. 
We shall begin where all good stories begin: with Troy.
Less than 24 hours ago, we watched as Troy's mum tried to subtly tell her 34-year-old son that his fake wife loathed him. Tonight, we open with him IN BED WITH CARLY, AND YEAH THERE'S A UNICORN ON THE BEDSIDE TABLE WHICH WE KNOW BELONGS TO HIM.
The next eight minutes or so consists solely of Troy licking Carly inside her mouth while moaning... sexually.