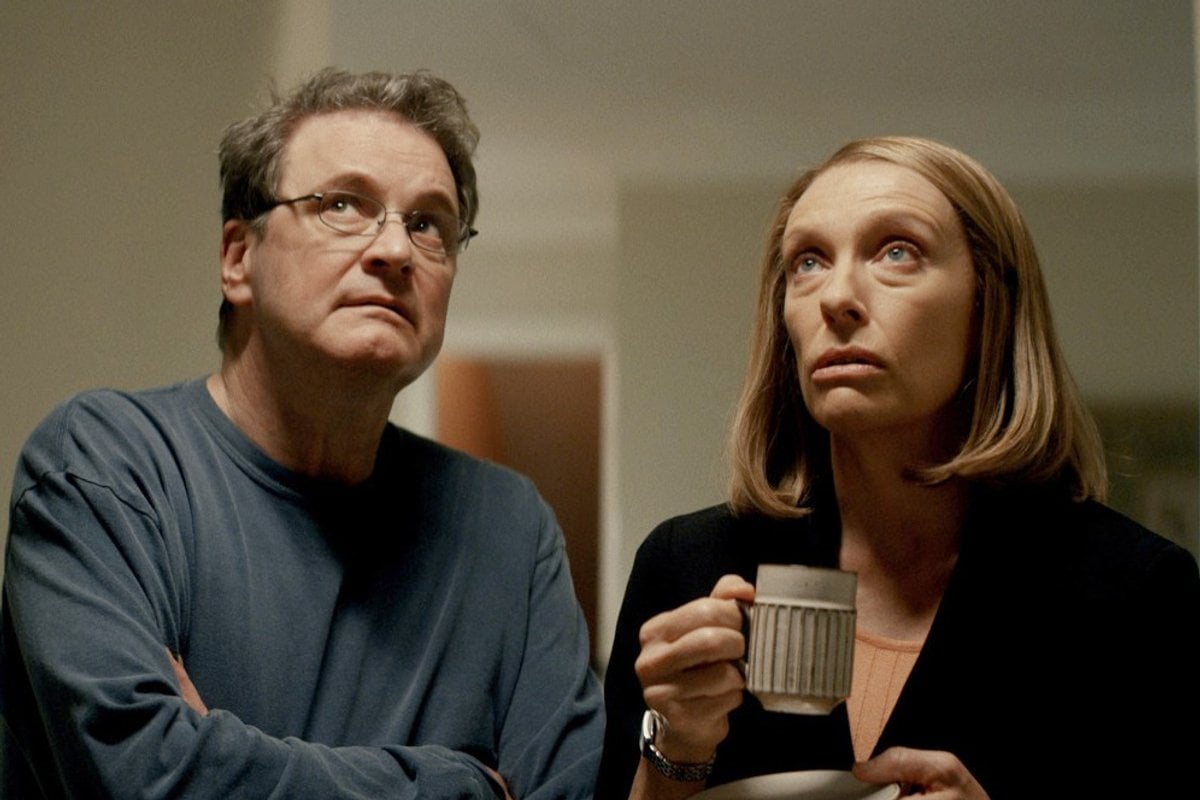 There's a scene in the first episode of the new true crime mini-series The Staircase that tells the audience exactly what they're in for. 
Created by Antonio Campos (Martha Marcy May Marlene), the series is based on one of the most fascinating true crime stories of the past two decades. The story of wealthy North Carolina business executive Kathleen Peterson (played by Toni Colette), her untimely death at the bottom of a flight of stairs, and the subsequent arrest and conviction of her crime novelist husband Michael (Colin Firth) for her murder. 
Watch the trailer for Binge's The Staircase. Post continues below.
In the scene, which plays out in the first twenty minutes of the series, the Peterson's teenage son Todd (Patrick Schwarzenegger) arrives home drunk from a party. When he pulls up out the front of the Peterson's sprawling suburban home, he's met with an unusual scene. 
Flashing lights, EMTs, and countless police officers attempting to secure the site. 
Todd eventually gains entry into his home and discovers his stepmother's bloodied body at the bottom of the stairs. He walks through to a room off to the side where his father, Michael, is inconsolable, crushed by grief and the gravity of the situation. 
Later, the camera pans back over to the bottom of the stairs and we see the crime scene in all its gritty, bloody, haunting glory. There's blood all over the walls, the floors, and the body. Kathleen's grey sweatpants are soaked with her own urine. Her face is twisted into an expression of pure fear and horror. Hers was not an easy death. 
This is what the series does so brilliantly. It shows us the true horror behind the crime stories we have become obsessed with over the past decade. 
The grief and the pain and the bodily fluids. The humans who are lost in these stories and the ones that are left behind to pick up the pieces.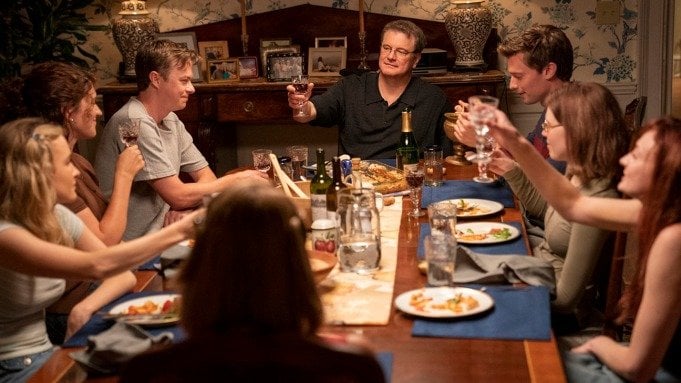 The Peterson family. Image: Binge.