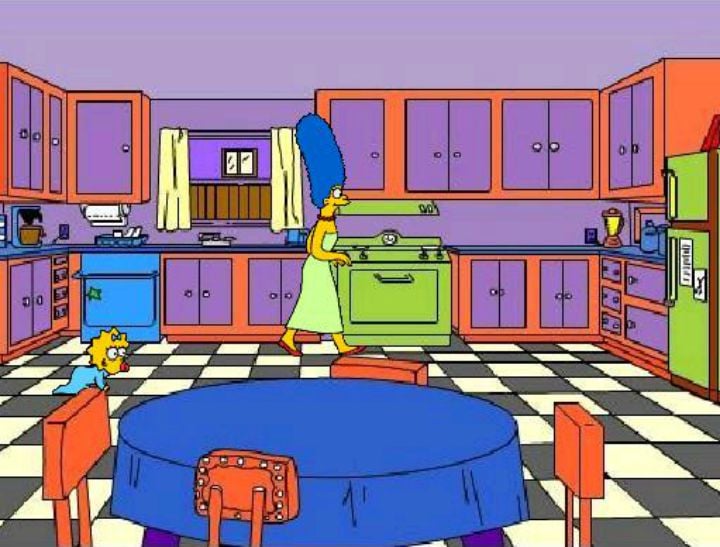 When thinking about a kitchen renovation you don't typically add corn cob patterned curtains, bright purple cupboards and a lime green fridge to your shopping list.
But a couple have done just that, in an attempt to match one of the most recognisable kitchens on television. Joe Hamilton and Marcia Andreychuk from Calgary, Canada are transforming their 1950s-built kitchen into a perfect replica of the kitchen from popular the cartoon show, The Simpsons.
After wanting to update their kitchen, the self-professed The Simpsons fans decided to steer away from the typical white-washed, modular kitchen design and have begun turning their childhood obsession into reality.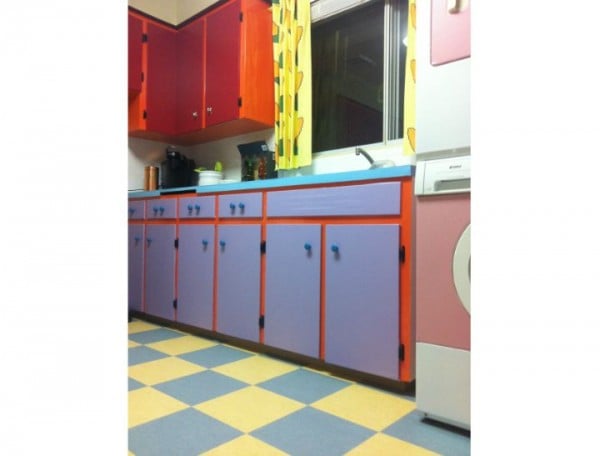 "When I suggested to Joel I kind of want to update the kitchen – let's do it like The Simpsons – he bought it immediately," Marcia told The Canadian Press.
"He is a huge Simpsons fan. He's been following the show since he was the age of Bart, when the show first started, and so there was no discussion, nothing but, yes, let's do this."
The renovation has been underway since the beginning of this year. Marcia said the most difficult part was getting hold of the perfect colours, materials and appliances.
At least it didn't turn out like this (Post continues after the video)...
She managed to purchase the corn cob curtains from a website that lets you customise your own pattern, which they print on fabric, describing it as an "unbelievable find".