What kind of person are you?
Maybe you're messy. Maybe you're a little bit lazy. Maybe you like to sleep 'til 11 on the weekend, binge watching TV 'til the early hours.
Perhaps you're always late. Not chronically late, but a solid 15-minuter. Always rushing. Always the one who can't find your keys/has lost your phone/forgot to get cash out before dinner.
Maybe you generally exist in a cloud of dry shampoo and coffee fumes. Perhaps you're the person who always has a very faint stain on your clean skirt, whose eyeliner is just ever-so uneven and whose hair never quite loses its frizz no matter how much product you squirt into it.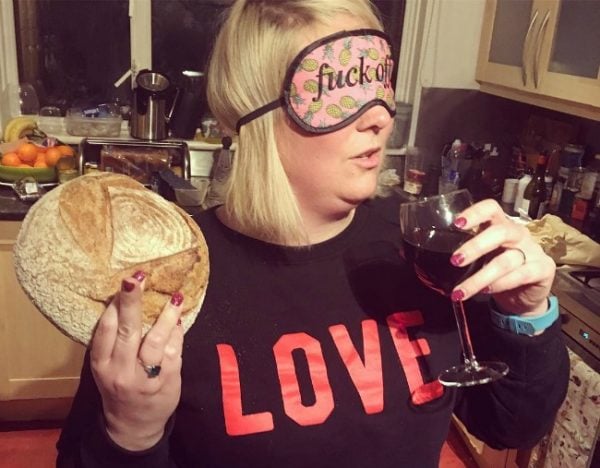 Perhaps you sometimes forget to take the green bags to the supermarket, and let the dishes pile up until you literally can't find a fork. Maybe you live for six months with a cracked phone screen and there's a recycling mountain next to the kitchen bin that might just swallow your breakfast.
Before you have a child, all of the above is perfectly acceptable behaviour. A collection of traits beloved of A-types everywhere - because you're their Hot Mess friend.
You're the one whose charming flakiness causes affectionate eye-rolling among your family, but rarely serious disapproval because, heck, it's not like you're on drugs or anything. It's not like you voted for One Nation or something.
But once you reproduce, the acceptable options for your personality shrink, seemingly overnight, to one-size-fits-all.
Comedian Helen Thorn shares her scummiest mummy moment.
The minute your cervix has stopped dilating, you are apparently reborn as the kind of organised person who has no problem blending organic carrots with one hand while gently jiggling a sweet-smelling bundle of organic-cotton-swaddled joy with the other.