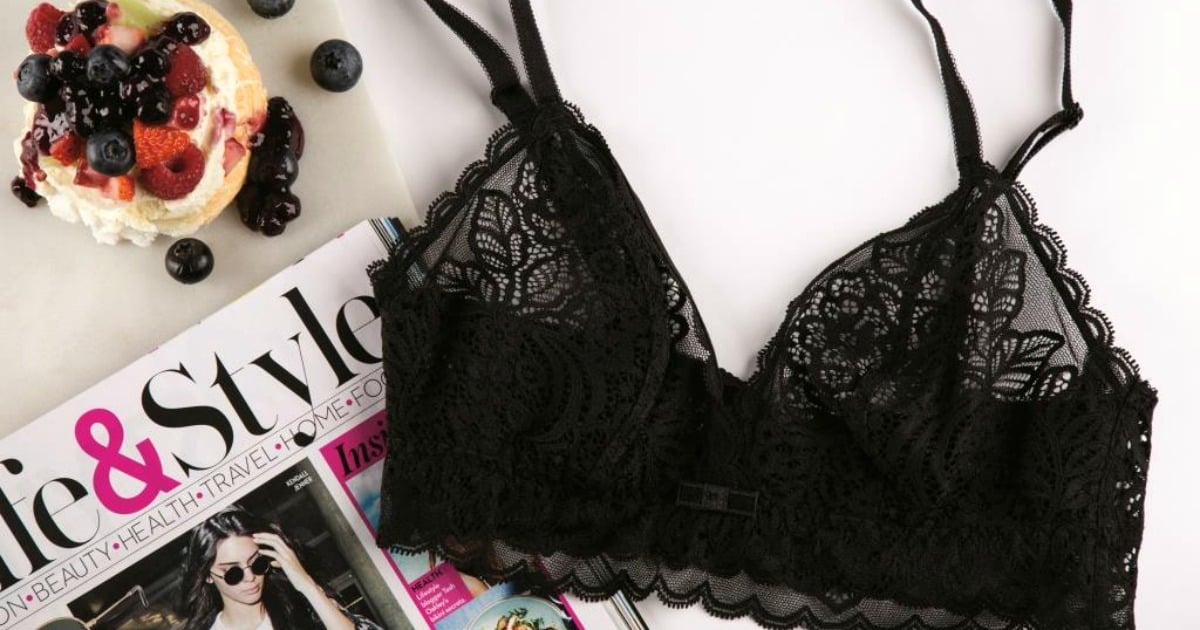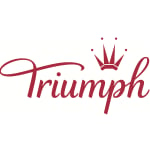 Thanks to our brand partner,
Triumph
Most women wear a bra every single day. I'm one of them. Yet when it comes to what size I am and what kind of bra I should be wearing, I'm completely clueless. I decided to take action.
To help me into the world of proper fitting bras I sat down with Paula and Tammy, bra fitters with over 16 years of experience between them to learn the ins and outs, dos and don'ts of bra fitting, wearing and buying. There were some valuable life lessons that I uncovered and what I learned was extremely useful.
Having never been fitted for a bra myself (they were appropriately shocked when I told them this), there were many questions that I had for my fairy godmothers of brassieres. I wanted to start with the basics, so that next time I was shopping for a new bra I would be a seasoned expert that didn't settle for something that just got the job done. As well as answer all of my burning questions that I had about this unknown world of extra support and comfort.
1. Why is getting fitted so important?
Getting fitted for the right size bra is often undervalued because we think that no one is going to see it, and we just need something to keep our boobs in place. However, it's not enough to wear just any old vaguely fitting size.
Tammy and Paula tell me that wearing the wrong size can actually lead to a sore back from lack of support, shoulder indentation from the straps, chaffing around the bust and tearing of the breast tissue. And that's just the beginning. More importantly they both stress wearing a bra that is the incorrect fit can lead to wire on breast tissue – which just sounds uncomfortable.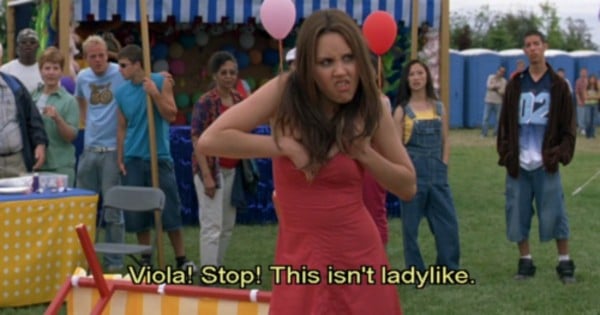 The last thing we want is an uncomfortable bra. Image: Dreamworks Pictures.
All uncomfortable feelings aside, the wrong size bra can also leave you feeling a bit off. I know that when laundry day rolls around and I am left wearing the sad, old bra stuffed at the back of my drawer that I don't embrace the day with confidence. The right bra however, can make a world of difference. Comfort, support and making whatever you're wearing look that little bit better.
2. How often should you get fitted for a bra?
The ladies tell me that getting fitted should happen every 6-12 months (which is how often you should be buying a new bra). Although it may seem excessive, they stress that women may not realise how much their breasts fluctuate during that time be it from weight gain, pregnancy, illness and age.
By their books I am extremely overdue for a fitting (it's officially on the to-do list), so you can rest easy Paula and Tammy.
3. There are so many different styles and shapes out there – what is the go-to every day bra?
The answer: t-shirt bra. There are no ifs or buts about it. Start with a basic t-shirt bra and then according to the size of your breasts opt for a contour, or non-contour bra. They are seamless, comfortable and go with most of your wardrobe. In other words, the t-shirt bra is your staple, trans-seasonal piece in your bra-drobe.
Their recommendation? Anything from the Triumph Magic Boost collection which features the soft touch flexible Magic Wire™ (non-metal wire) for maximum comfort and premium fit. The Magic Boost range comes in 'Lift-Up', 'Push-Up' and 'Shape-Up' to fit the smaller to larger breasted women.
"The t-shirt bra is your staple, trans-seasonal piece in your bra-drobe." Image: iStock.
4. Where should my bra be sitting on me when it's fitted correctly?
Paula and Tammy advise that the rule of thumb for a correctly fitted bra is to begin on the middle hook, and to adjust accordingly (e.g. small weight gain).
Bra strap spacers should sit typically three finger spaces from the bottom of the strap, but it's dependent on your height and the leeway of the bra itself.
5. Are there any signs I should look for that I need to move on from my well-loved, favourite bra?
If it ain't broke, why fix it? Is what I take away from this question. If your bra is fitted correctly, there's no reason why you can't keep buying the same style and shape. Just make sure to replace it yearly depending on how much you use you are getting out of it.
If you've got a favourite bra or bandeau and it fits juuust right. Simply refresh it yearly. Image: supplied.
6. Can wearing the right size really change the appearance of your breasts when you take your bra off?
The answer (which I am more than surprised about) is yes, definitely. The wrong size can lead to tissue tearing, and displacement of breasts. Over time breasts can appear flatter, and as though they have dropped or stretched.
Wearing the right size bra won't change fluctuations in cup size, but allow breasts to stay in roughly the same area and retain their same shape, and keeping you in place.
7. Are there any shapes or styles that we should be avoiding?
Tammy and Paula impart this wisdom on me: dress for your body shape. We hear it preached often, but it doesn't stop with our clothes. Finding the right undergarments, bras and shapewear to suit your breast size and shape is imperative, and just as important as your clothes. The right bra is going to let you reclaim your shape and feel confident starting from underneath.
Don't go for anything that doesn't make you feel confident when you're wearing it. Look for something that is going to meet your needs, if that's a little extra cleavage, more support or enhanced perkiness. Triumph's Magic Boost collection are designed to meet these different needs with their different styles so you can own it every day.
Talking with Paula and Tammy I realise that all these years of avoiding bra fittings and blindly choosing sizes and styles I have been doing myself a disservice – not only to how I look on the outside, but in terms of comfort and not giving myself the proper support that I need. Tammy and Paula leave me with these final words "Comfort comes with size; you must wear the right size."
And yes, in case you were wondering my bra fitting fairy godmothers could tell what size I was just from looking. They let me know that I was sized up from the moment they set eyes on me.
How did getting fitted for a bra help you?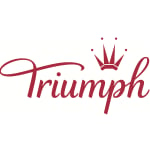 Since 1886, Triumph has been crafting lingerie that makes women look and feel their best. For 130 years the brand has been a fit specialist and expert in creating feminine designs and innovative products for all occasions, shapes and sizes. In 2016, Triumph aims to help over 2 million women 'Find The One' – the one perfect bra that offers support, comfort and that all important sense of confidence.