Feminism. Men's rights. Censorship.
Ladies and gents, it's been a big day for the internet.
Palace Cinemas, a (fantastic) hipster-friendly cinema chain showing both arthouse and commercial films around Australia, made the decision to cancel the screening of a controversial new documentary called The Red Pill after a a petition with over 2,300 signatures was circulated, demanding the cinema not show the "misogynistic propaganda".
Palace made the decision to cancel the Australian premiere of the film next month at the Kino cinema in Melbourne, which was to be hosted by Men's Rights Melbourne.
First of all, 'ew' to that name. Members of the Men's Rights Melbourne do not sound like the sort of people I'd invite over for a tea party.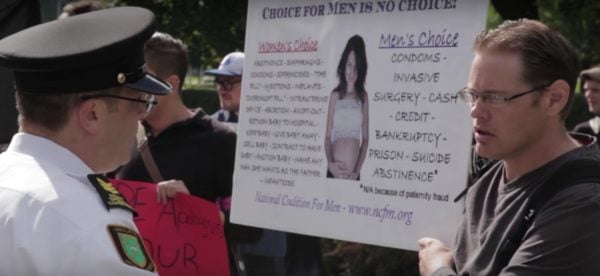 Secondly, thirdly, fourthly and etc. I actually think they should show the film.
The Red Pill film is described on its website as being a feature length documentary about the Men's Right Movement. "When a feminist filmmaker sets out to document the mysterious and polarising world of the Men's Rights Movement, she begins to question her own beliefs. The Red Pill chronicles Cassie Jaye's journey exploring an alternate perspective on gender equality, power and privilege."
That's right. In case you didn't know, there are groups of men standing up to finally claim their missing rights after years of oppression (SARCASM). Watching the eight-minute extended trailer gives good insight into the crux of the film; these men feel hard done by. They talk about high suicide rates and men going to war - true. They also talk about how men have been 'targeted' by women for sexual assault and domestic violence, and they always get the raw end of the deal in court cases. Apparently, as a society, "we value female life more than we value male life", and society won't 'let' these men talk about their oppression, even though "we've talked about women's issues for more than fifty years".