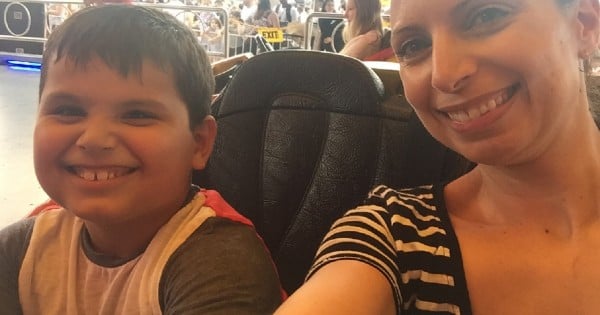 When a high-functioning autistic child smiles at you while maintaining eye contact, it feels as though you are basking in the warmest rays of the sun.
It's that special.
Just as thrilling, when my son's autistic bestie seeks me out just so he can tell me something special that happened to him that day. It's like being one of the chosen ones. It's when I know I've made contact, a real connection.
I have met so many precious autistic kids since my son Giovanni, 8, was diagnosed with Autism Spectrum Disorder (ASD) almost a year ago and I just can't get enough of them.
There's Evan who lives down the road, who is so comfortable visiting us now that I hope he considers our home his second home. He puts so much thought and effort into the gifts he buys for us and they are always perfect.
He loves nothing more than to make us laugh at the dinner table. It makes it very hard to eat.
There's the quiet little boy at Occupational Therapy (OT) on Wednesdays who sits patiently waiting for his turn while my daughter talks his ear off, much to his amusement. He sometimes catches my eye and mimics talking with his hand, as if to say, "Does she ever shut up?" causing my daughter and I to burst out laughing.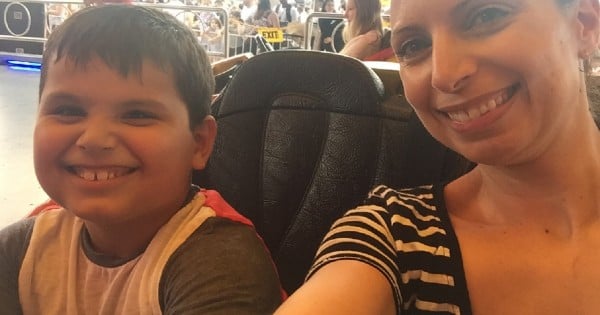 And there are the many children who belong to family and friends who I see pop up on social media, displaying their latest milestones and achievements. I love to see them all. They are a constant reminder that we – the parents – are all in this together.
In each and every one of them I see my son. I see his struggles and I see his potential.
Giovanni is like no child I have ever known.
He doesn't crave or demand my attention, like other kids. He can go for hours without any contact with another human, happy to be ignored. I have to seek him out and when I do he always pauses his game or video so he can give me one of his incredible hugs.