She calls it the "common denominator" for all the people she's interviewed.
And, considering talk show host Oprah Winfrey has interviewed some 37,000 guests across nearly 5,000 episodes, it is likely the only common denominator between the people she's had on her couch.
There've been presidents, criminals, survivors, celebrities – the list is 37,000 personalities long – and they all want to know one thing once the interview is over: "Did I do okay?"
Even, to Winfrey's surprise (and perhaps-dismay), Queen Bey herself.
"Everybody that I ever interviewed after every interview at some point somebody would say, 'How was that? Was that Okay? How'd I do?'," Winfrey said during a talk on Friday at the Tribeca TV Festival in New York City, Insider reports.
"And that is whether it was Barack Obama, or Beyonce, or the guy who murdered his kids, or the guy who molested kids ,or somebody who had gone on and lost his family."
"When I got to Beyoncé, I said, 'Girrrrrrl, you're Beyoncé."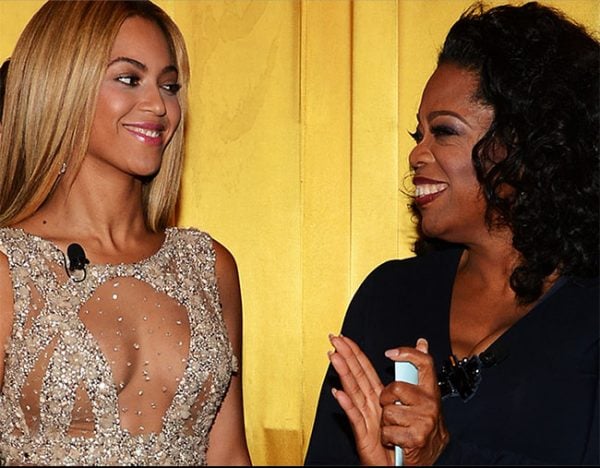 It seems natural. Winfrey is, of course, a powerful force of humanity and intelligence.
To be sat opposite her, answering her questions that are expertly delivered to hit you in the spots you're most vulnerable, would feel like stripping naked and doing the splits in public. You're exposed and uncomfortable and it's only natural to wonder - 'what did I just do?'
But Winfrey says it's less to do with her and her expertise, and more to do with people wanting to be heard.
"Everybody just wants to know that you heard me, you saw me, and that what I said mattered," Winfrey said.
Whatever the motivation, it's quietly refreshing to learn everyone - even Beyonce - needs reassurance during moments of vulnerability.
To read about Meghan Markle's first public appearance at an event attended by Prince Harry, click here.
To read about Kylie Jenner's pregnancy, click here.
To listen to a podcast about unusual baby names - including Beyonce's Sir and Rumi - see below.