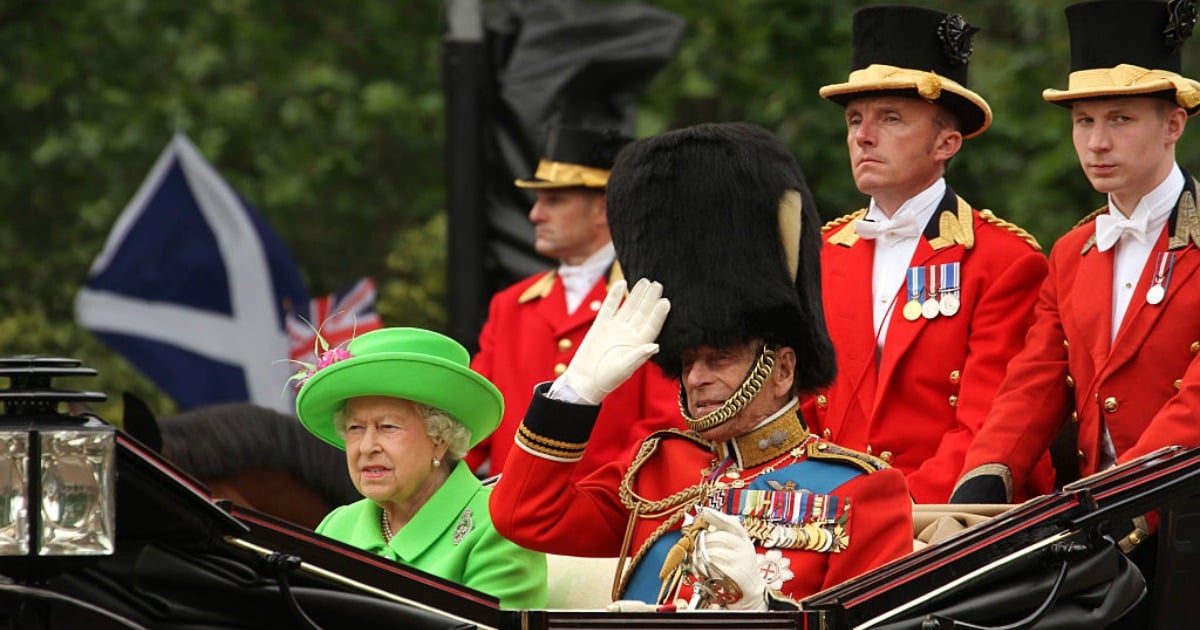 Queen Elizabeth has arrived in style at the annual Trooping the Colour parade, which celebrates both her birthday and England's military strength.
Dressed in a matching hat and coat, the style of the Queen's outfit was unsurprising, but she has shocked us all with her hue of choice – bright, lime green!
We think that the Queen looks great and it is so wonderful to see her step out of her pastel comfort zone.
But, naturally, the internet is freaking out.
The Queen is never afraid to make a statement. Check out some of our favourite Queen Elizabeth quotes. (Post continues after video.) 
Twitter commentators were not convinced by the bold colour choice, but when there's a parade in your honour, isn't it only natural to want to stand out from the crowd?
Wow! The Queen would glow in the dark in that outfit. #TroopingtheColour

— Catherine (@pushingthemoon) June 11, 2016
The international space station Have Confirmed they can see Lizzie's Outfit from Space #TroopingtheColour — IndyR2D2 (@GordonMcneil) June 11, 2016
Crikey, you can see the Queen from Space in that outfit! *adjusts brightness on TV* #TroopingtheColour

— Ing (@orbit_ing) June 11, 2016
The Queen's eye-catching ensemble was even compared to a fluorescent green highlighter.
All jokes aside, we think that Queen Elizabeth looks amazing and it goes to show that you're never too old to make a fashion statement.
Happy birthday, Queen Elizabeth.
Image via Getty