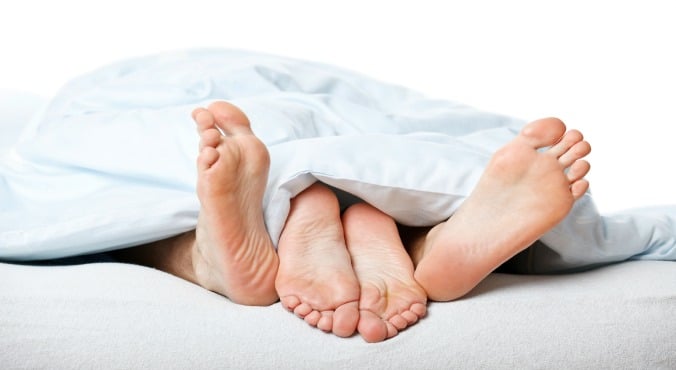 Image: iStock.
Good news for anyone who regularly pretends to be enthralled in a book whenever their partner starts pulling sexy moves.
An expert from Stanford University has declared that in 20 years' time, there won't be any need for sex. Well, at least with the intent of making babies.
Director of the Centre for Law and the Biosciences, Professor Henry Greely, argues in his new book The End of Sex and the Future of Human Reproduction that most of us will stop having sex to procreate by 2036. (Watch: People reveal their last sex dream. Post continues after video.)
In the future, Greely believes the majority of baby-making in developed countries will occur in the laboratory rather than the bedroom. Yes, you'll now be able to outsource the conception process.
In fact, Greely goes so far as to suggest that the natural process of conception (SEX) that humans have been doing for thousands of years will be the one stigmatised, rather than the other way round as it (unfortunately) currently stands.
It's a major evolutionary move that would set us apart from all other animals, for whom many procreation rather than pleasure is the only purpose of sex. (Post continues after gallery.)