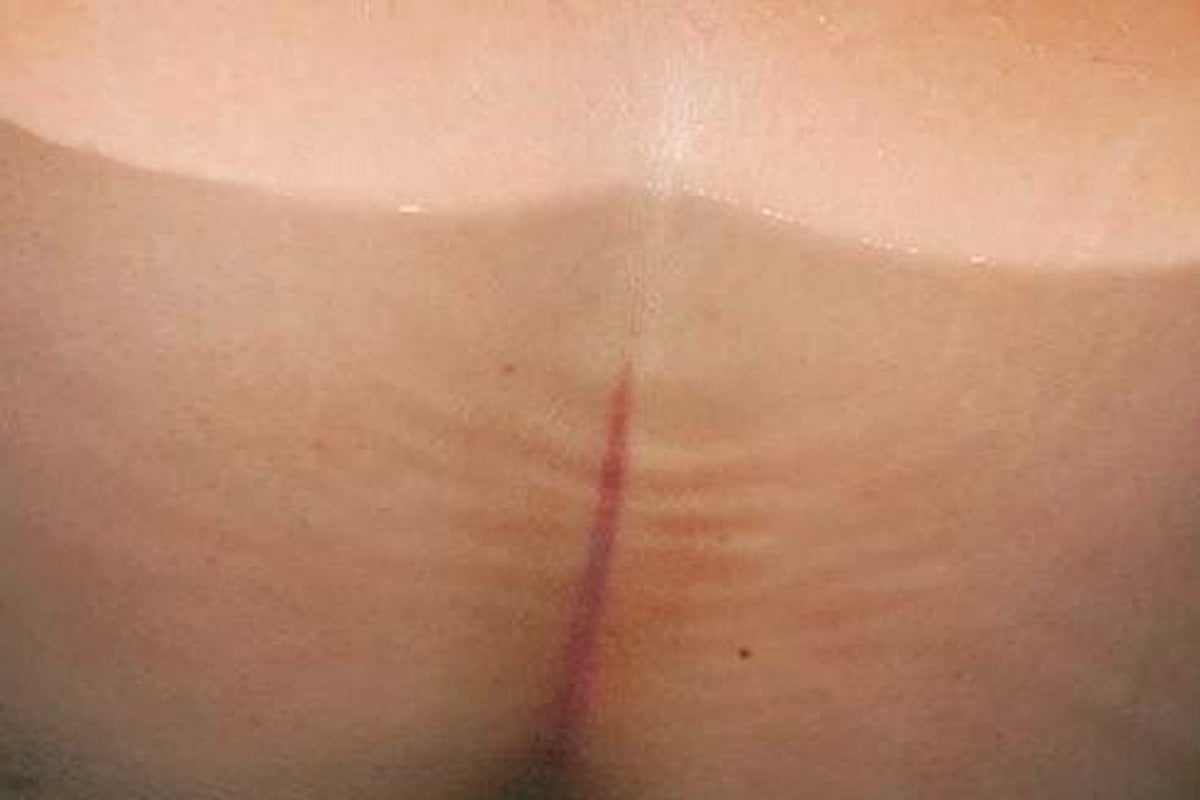 This post contains nudity.
Traditionally, the birthing process was kept behind a veil of 'secret women's business' type mystery and privacy.
Thankfully, in the 21st century we realise that this approach has been helpful to precisely no one. 
We are now encouraged to find out everything there is to know about childbirth from the experts accompanying us on our pregnancy journey, as well as books, informative websites and support groups.
Watch: Questions about childbirth answered by mums and non-mums. Post continues below.
It is therefore pretty surprising to read something that relates to childbirth that even after having two kids of my own, I knew nothing about.
I refer to the purple line that can appear down a woman's butt crack when she is in labour.
This line doesn't just show up for fun like a stretch mark – oh no. It can actually be used by midwives as an indicator for how your labour is progressing.
How amazing are humans?!
According to a recent Facebook post by baby first aid and education service Tiny Hearts Education, this purple (or silver, red, pink or brown depending on skin colour and tone) line appears during labour on the butt of around 75 per cent of mums.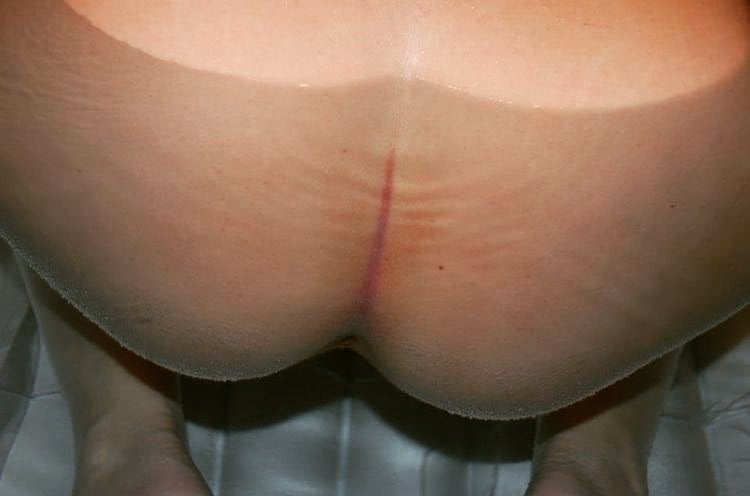 Image: Supplied/Tiny Hearts Education.