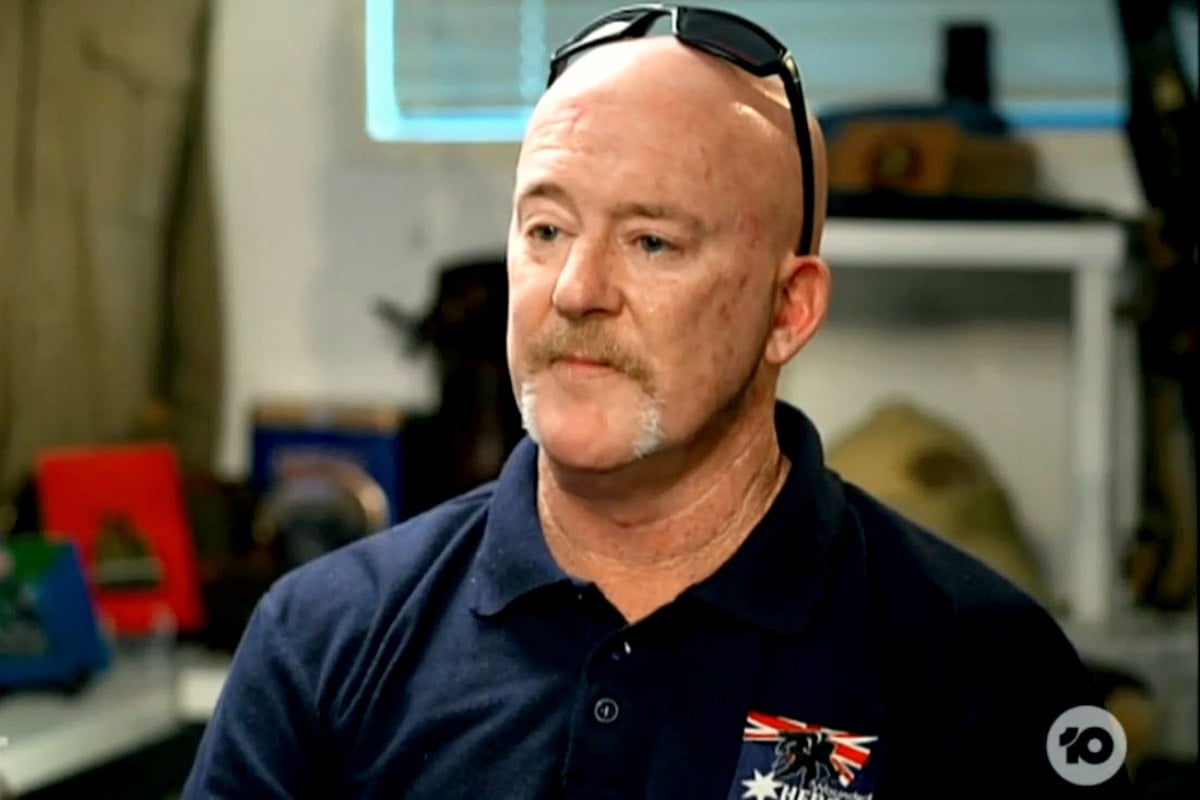 Warning: This post contains mentions of suicide and may be triggering to some readers.
Former veteran, Michael 'Fletch' Fletcher, was days away from taking his life when a well-meaning question saved him.
After being discharged from the army in the 90s due to a training accident, the former soldier suffered decades of poor mental health, including PTSD.
After stints at a psychiatric hospital, Fletch had spent the past few years living out of his ute, sleeping in his front seat. Unable to afford a swag, in winter it would get so cold he'd spend the entire night awake, unable to sleep.
For years, Veteran Michael 'Fletch' Fletcher was homeless and living out of his ute. Post continues below.
Then Martin Shaw, CEO of Australian veterans charity Wounded Heroes, reached out just in time.
"I was without hope. I just felt nobody gave a sh*t," he told The Project's Steve Price in June, 2019.
"Martin Shaw from Wounded Heroes saved my life. He just had to ask me one question: 'Are you okay digger?' and I broke down.
"Tried to give me money. Didn't even know me from a bar of soap. He gave me a food voucher and a fuel voucher and made me promise I would come see him the next day."
After being given some much needed support, temporary housing, mental health treatment, Fletch progressively got better.
"They put their arms around me, and they saved my life," he said.
"They're unsung heroes."