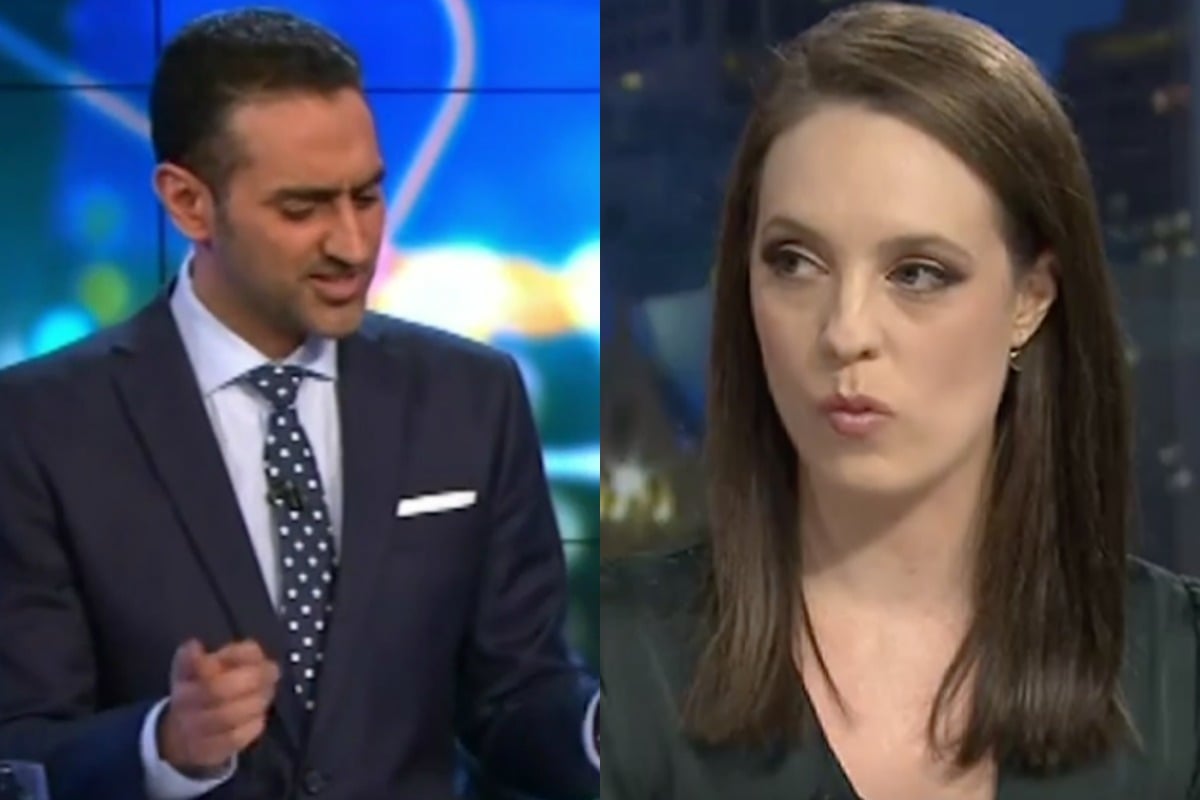 For days on end, the Israel Folau saga has been the biggest story in Australia.
Last week, the former rugby union star created a GoFundMe campaign to help raise funds for his legal fees to challenge Rugby Australia's decision to sack him for his controversial social media posts.
As petitions were launched and outrage was expressed on all corners of the internet, hundreds of thousands of dollars were raised in just days. That GoFundMe page has since been deleted by the fundraising platform as it breached its terms and conditions – but another, hosted by the Australian Christian Lobby, has popped up in its place.
It was no surprise, then, that Folau was also the biggest topic on Monday night's news and current affairs television.
Change.org executive director Sally Rugg on Israel Folau. Post continues below video.
GoFundMe's decision to cancel his campaign is just the latest in a debate that has been ongoing after the 30-year-old shared a meme to social media in April that declared "hell awaits" those who "are living in sin"; among those damned souls (according to the meme, that is) are gay people, those who drink alcohol, lie and 'fornicate'.
This wasn't a first: Last year Folau angered his employers by making similar anti-gay messages on social media.
Folau has launched legal proceedings with the Fair Work Commission, arguing that his right to religious freedom was breached.
Despite having earned millions across his successful sporting career and an extensive property portfolio, Folau asked Australians to put their hands in their pockets and contribute to his legal defence.
The debate – which has centred on hate speech, freedom of speech, freedom of religion and contract law – was the subject of the first question on Monday's Q&A when an audience member asked if Folau's social media post was actually an attempt to "help people" so they can be "saved".
The audience member wondered if "what he was doing, cannot so much be classified as hate speech, but rather the opposite and is in fact a brave act of love for those he is trying to help come to God".