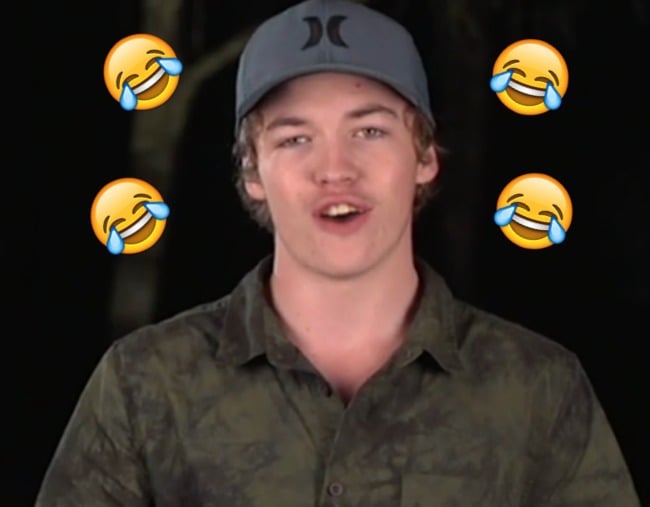 Yes, well.
We just witnessed the most hilarious interview in the history of The Project.
It was with a bloke named James Fowler, who's sure there is a "big, black cat" on the prowl in his hometown of Glenwood, north of Gympie.
The 16-year-old national hero told the show's hosts he and his dog Buffy came face-to-face with it in the early hours of Tuesday morning.
He also told them he was definitely not "trippin' balls" ¯\_(ツ)_/¯ .
You can watch the hilarious interview in full by clicking below:
With a reported big cat on the prowl, thank goodness eagle-eyed Fortnite player James Fowler was there to witness it! #TheProjectTV pic.twitter.com/J39Vb1ylp3

— The Project (@theprojecttv) June 21, 2018
James said he went out for a smoke, just after midnight, he heard his dog "going off behind the water tank".
He went to investigate and saw what he thought was a feral cat.
Later, with the dog still "going off", James investigated further and came across what he called an "aggressive looking giant cat".
"It was a little one I seen to start off with," he explained. 
"The second one was really big so I think the first one we seen was a feral cat or offspring of the big one." 
The Project hosts then asked just how big he thought the cat was.