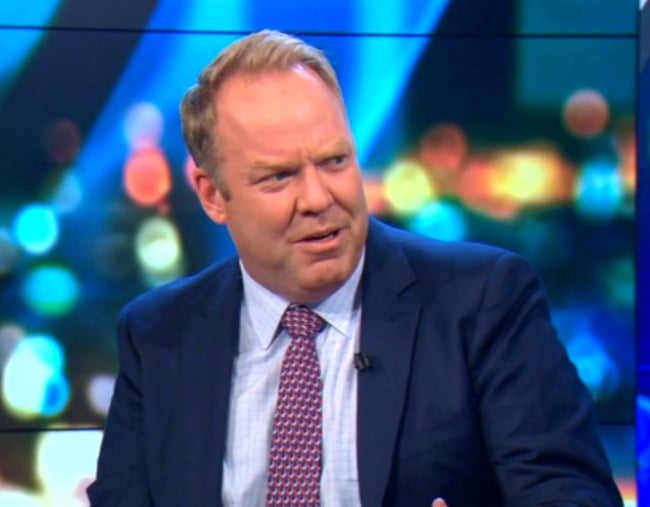 As six Victorian Police officers beat and doused disabled pensioner John with capsicum spray, The Project panel and audience watched on in silence.
Airing the CCTV footage first released in an investigation by The Age's Nick McKenzie without commentary, the show's co-hosts Carrie Bickmore, Hamish Madonald, Peter Helliar and Steve Price wanted Australia to make up their own minds about how the police behaved that day in September last year.
According to The Age, John's psychologist had been worried about his mental health because he was 'coming down' from prescription medication. So she called the police and asked that they check on him.
What proceeded was several minutes of footage caught on a security camera John installed after being burgled, showing the man cuffed and beaten while having abuse hurled at him, and then sprayed at close range with a high-pressure hose.
When the video finished, everyone in the room was lost for words, struggling to comprehend the events that could've led up to such a horrible incident happening in the first place.
The audience was shocked into silence.
Warning: this story may distress some viewers.

Investigations continue after the release of CCTV footage showing a disability pensioner being beaten by police in his own front yard. We hear Victoria Police's response and speak to John's lawyer Jeremy King. #TheProjectTV pic.twitter.com/WQZqe6iUQi

— The Project (@theprojecttv) April 3, 2018
"I've been all day listening to this. Our police do extraordinary job," Price said of the hard-to-watch footage. "They go into dangerous situations where they put their own lives add risk on a daily basis. The side commentary there and the fact they almost seemed like they wanted to humiliate this guy and hurt him, there's a lot of questions that need to be answered.