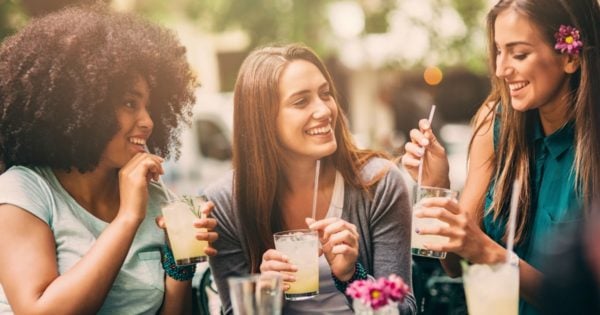 I'll let you in on a teeny tiny Christmas secret. My favourite part of the big day isn't receiving gifts. I know that might be difficult to believe, but what I love most about this magical time of the year is the exact opposite. I revel in putting together the perfect gift for my closest girlfriends.
You know what they say; it is in giving that we receive. That's why this year, I've decided to take a cue from the queens of style – the French – when picking gifts for all the queens in my life.
Here are my top picks for très chic Christmas presents for your girlfriends who have it all:
1. A cocktail making pack.
A good cocktail is a surefire way to put a big grin on your girlfriend's face. And let's face it, the best kind of gifts are those that you can share around too. A DIY cocktail making pack is the go-to gift for the friend that loves to have a little fun.
This year I'll be going for a twist on the classic French martini with a Chambord-themed pack to make what I would call the most delicious summer cocktail ever. Your pack can include:
Bottle of Chambord
Bottle of Vodka
Bottle of Pineapple juice
Cocktail shaker
Set of martini glasses
Punnet of fresh raspberries
Bunch of lemons
Arrange all your items on a large crisp white serving tray and wrap in cellophane. The only thing left to do is make sure you're around when your pal is cracking that bottle of Chambord open…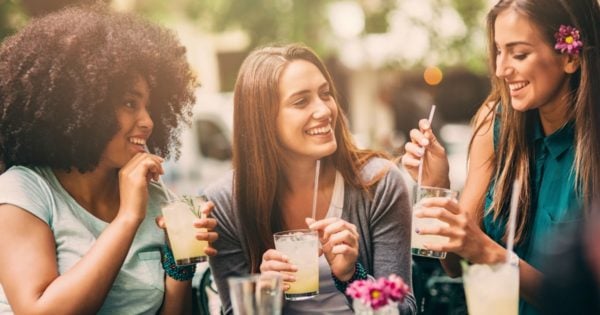 "A good cocktail is a sure fire way to put a big grin on your girlfriend's face." Image: iStock.
2. A creative short course.
While we'd all love to stroll around the gardens of the Louvre after spending hours getting lost in its halls but you can channel this spirit of French creativity by booking yourself and your friend into an exciting short course.
Work Shop has a selection of fun ways to spend a weeknight, including tattoo illustration, tea making and graffiti art classes, ensuring you'll get your creative juices flowing and learn a new skill together. Experiences are also the best way to make sure your gift is translated into a wonderful memory.
3. Trapeze lessons.
If your friend is a bit of a thrill seeker, do as the French have been doing for centuries and say 'mais oui!' to a sunny Saturday taking trapeze lessons. Vouchers are simple to purchase through Red Balloon and it's a great opportunity to make a day of it with your girlfriend.