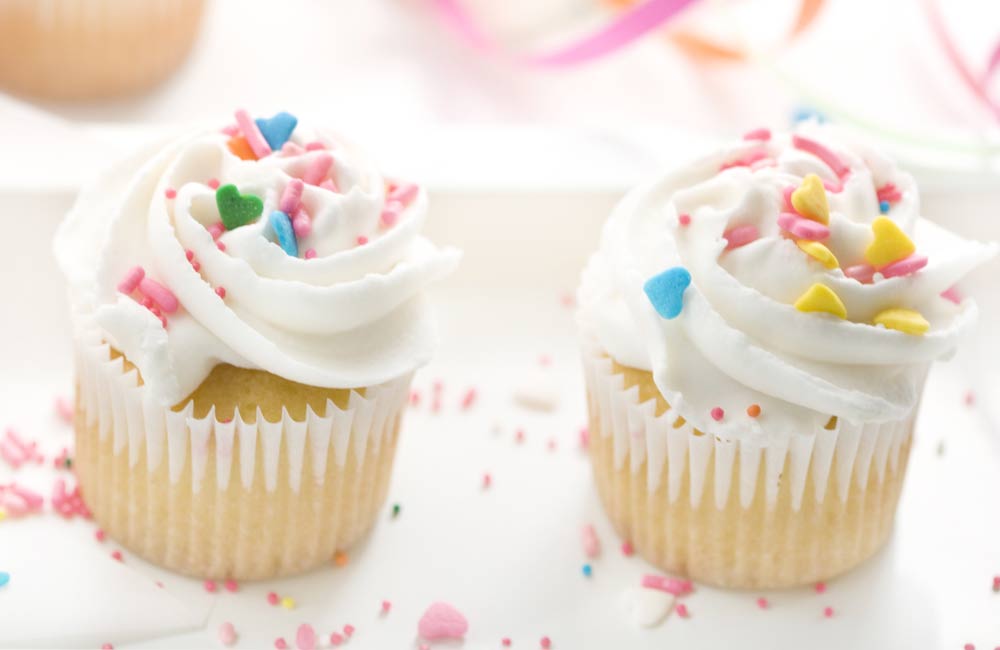 Some recipe classics never go out of fashion, and fairy cakes top the list!
They are the stuff of childhood memories: just one nibble on a fairy cake can transport you back in time and even today, no self-respecting children's birthday party would be without them.
That said, why should the kids have all the fun? With just a little tweaking, fairy cakes can be turned into grown-up fare as well, perfect for a mid-morning coffee break, tea in the afternoon or packed lunch treats. The basic fairy cake recipe is oh-so-simple so you can keep it plain or indulge yourself with extravagant toppings. Some die-hard purists may omit the vanilla extract but I think fairy cakes are better with it.
The perfect fairy cake recipe
Topping: Lemon or Orange Glacé Icing with Cherries
Topping: Chocolate Ganache Glaze
Topping: Jam Glaze with Sprinkles
Topping: Coconut Cream Icing
Topping: Maple Pecan Toffee Sauce
Topping: Coffee Buttercream Icing
Basic recipe for Fairy Cakes
Makes 24 mini cakes, or 12 larger ones