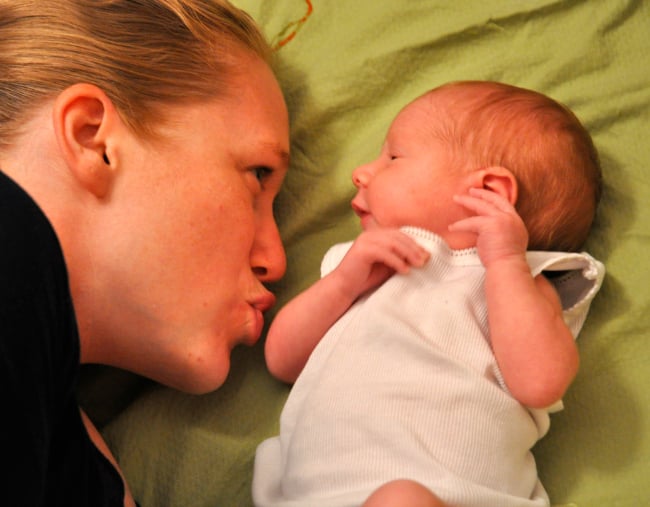 Dear Me,
I know about the photos.
So just cry, go on. It's brutal. I know.
Let those tears pour, let the snot bubble, let the sobs choke your throat.
It's been seven years this week, and ever-helpful Facebook is reminding me of my first months as a mother. And those photos show an idyllic time.
There's Matilda in that purple cotton singlet you love so much, fast asleep on her daddy's chest, a tiny bare arm flung above her head. There she is again curled into a papoose on his chest, walking the cliff path to ease her off to sleep. Wow. What an amazing dad.
There's the family out to brunch, the pram barely in frame, hot coffees and smashed eggs, newspapers on the table. That photo has a lot to say. Look at us, doing all the things! Look at us, everything's just the same! Look at us, living the dream!
And there you are smiling at the camera, newborn Matilda in your arms. There's a look on your face that's familiar. A textbook study of adoration. It's beautiful to see, the way you are looking at your baby. You can see the circles under your eyes and no fear visible behind them.
But I know the truth about the photos.
I know about all the photos you didn't take. The scenes of early motherhood you didn't capture. The ones you didn't parade on social media. The ones that wouldn't have garnered a flood of likes and comments and heart-eyed emojis.