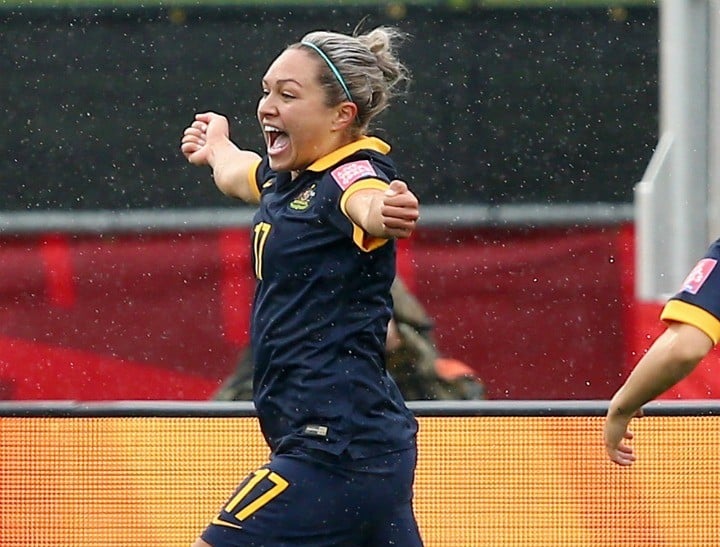 This morning, we're celebrating one particularly talented group of Australian women.
Lydia Williams
Larissa Crummer
Ashleigh Sykes
Clare Polkinghorne
Laure Alleway
Servet Uzunlar
Steph Catley
Elise Kellond-Knight
Caitlin Foord
Emily van Egmond
Lisa de Canna
Leena Khamis
Tameka Butt
Alanna Kennedy
Teresa Polias
Hayley Raso
Kyah Simon
Melissa Barbieri
Katrina Gorry
Samantha Kerr
Mackenzie Arnold
Nicola  Bolger
Michelle Heyman
Our national women's national soccer team, The Matildas, had an exhilarating win over Brazil this morning.
That means they've secured a place in the FIFA Women's World Cup quarter-finals — and it's a massive historic moment that we couldn't be more excited about.
In case you missed it, The Westfield Matildas are one of Australia's best sporting teams — but most Australians wouldn't know that.
In fact most Australians wouldn't recognise a single name on that list.
And it's about time we changed that.