This morning, we're celebrating one particularly talented group of Australian women.
Lydia Williams
Larissa Crummer
Ashleigh Sykes
Clare Polkinghorne
Laure Alleway
Servet Uzunlar
Steph Catley
Elise Kellond-Knight
Caitlin Foord
Emily van Egmond
Lisa de Canna
Leena Khamis
Tameka Butt
Alanna Kennedy
Teresa Polias
Hayley Raso
Kyah Simon
Melissa Barbieri
Katrina Gorry
Samantha Kerr
Mackenzie Arnold
Nicola  Bolger
Michelle Heyman
Our national women's national soccer team, The Matildas, had an exhilarating win over Brazil this morning.
That means they've secured a place in the FIFA Women's World Cup quarter-finals — and it's a massive historic moment that we couldn't be more excited about.
In case you missed it, The Westfield Matildas are one of Australia's best sporting teams — but most Australians wouldn't know that.
In fact most Australians wouldn't recognise a single name on that list.
And it's about time we changed that.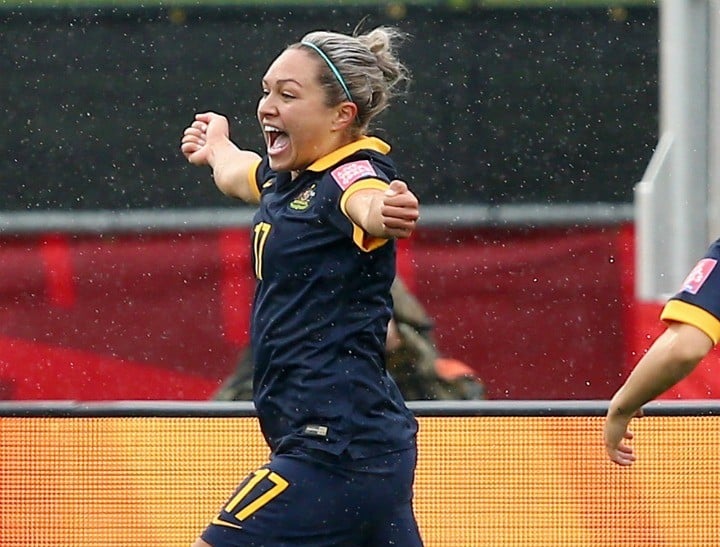 The team has been playing like superstars at the World Cup in Canada all week — but never has a match of theirs been so celebrated as this morning's 1-0 win over Brazil, which marks the first first finals victory in a World Cup tournament.
As the ABC reports, the team has qualified for the Cup quarter-finals twice before, this morning's game was their first knockout victory.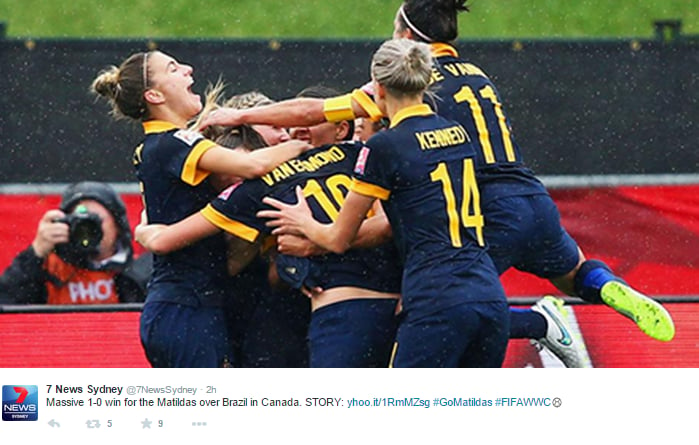 Australia's coach Alen Stajcic celebrated the result as a "massively historic moment".
"We're a dangerous team, one of the most dangerous teams at the World Cup, if not the most dangerous team in going forward," he said of The Matildas.
For more on the Women's World Cup: It's the biggest event in the world right now – and you haven't heard about it.
He especially praised striker Kyah Simon — who scored the winning goal.
"Kyah Simon is a great player and she showed it by being there at the right time at the right place," Stajcic said of the 23-year-old fromwestern Sydney.
Other sportswomen to watch (post continues after gallery):
Female Aussie sportswomen to watch.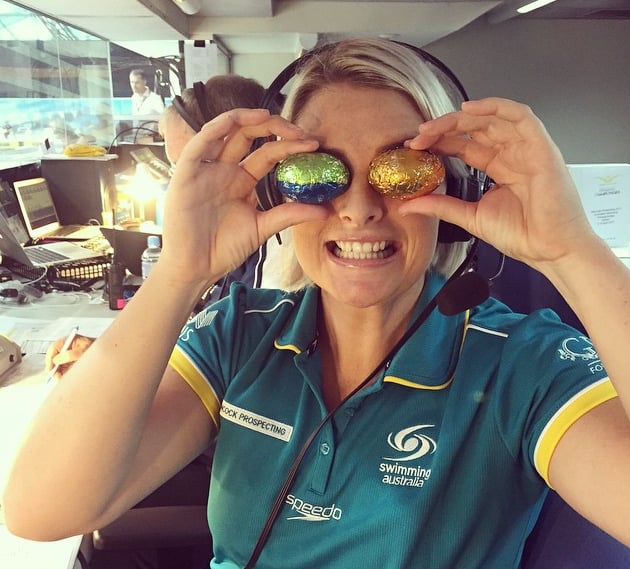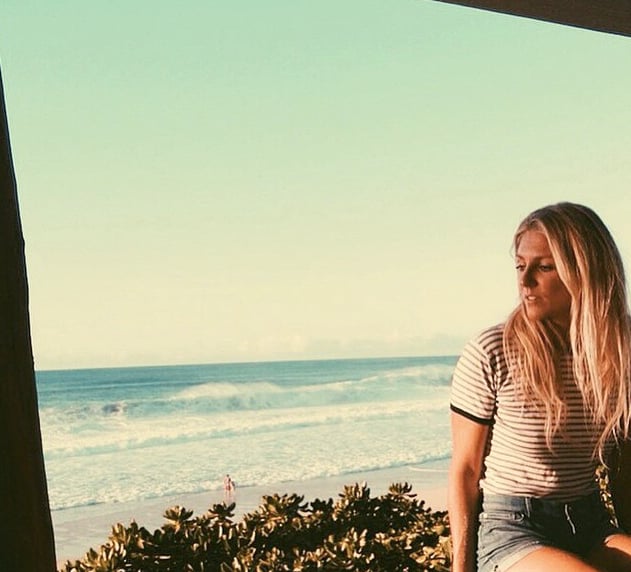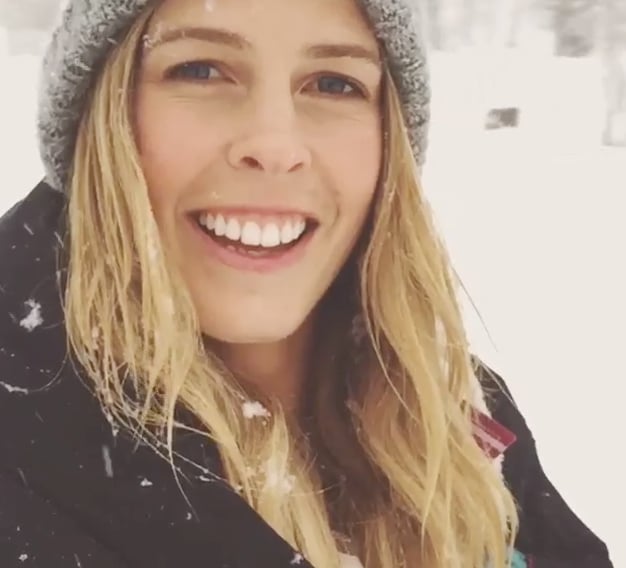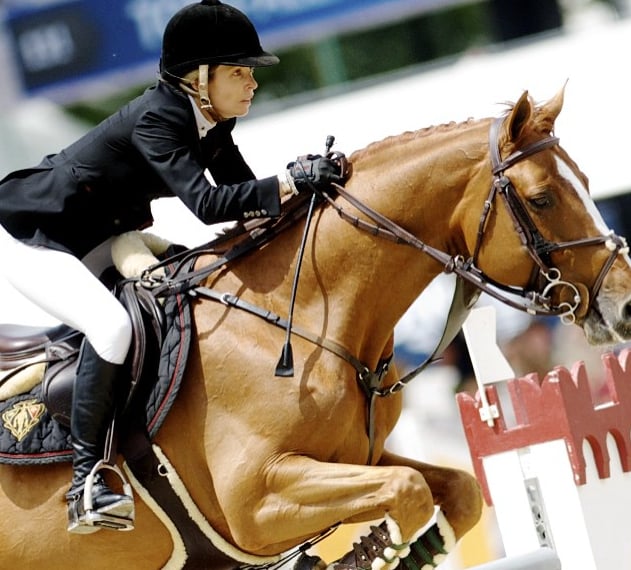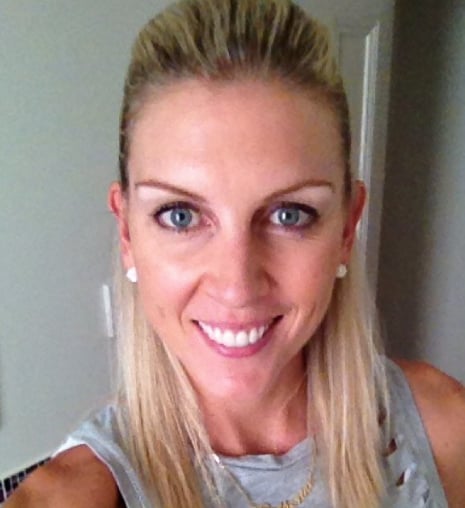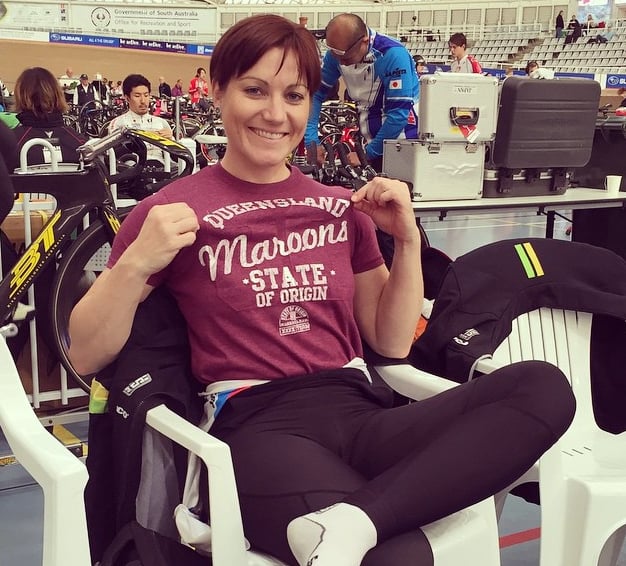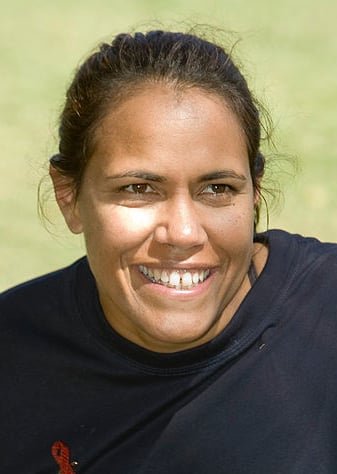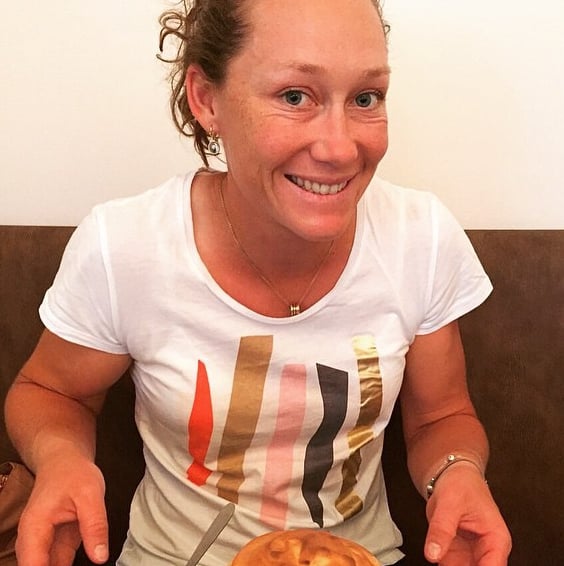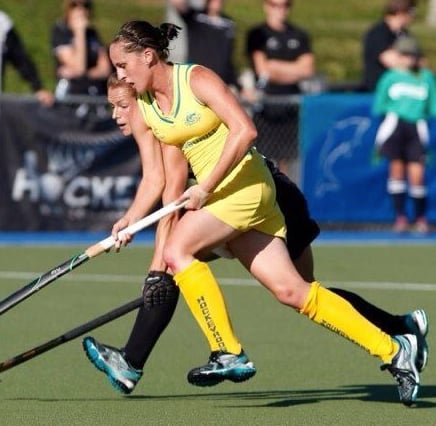 "She certainly had to work hard to get there. it wasn't an easy tap in where the ball fell to her feet, she actually had to work hard, read the play and a magic moment like that gets us through."
The win was an early birthday present for Simon, an Indigenous Australian who turns 24 on June 25.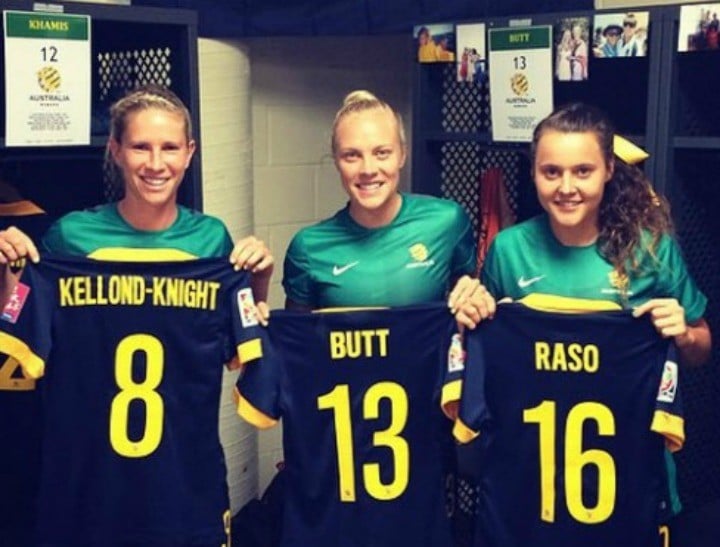 In a world where women's sport is consistently undervalued — and where women are consistently valued for their sex appeal rather than their talent — it's more than heartening to see The Matildas' win making headlines across the globe this morning.
For more on women being represented as 'sexy' in sport: This ad is every bit as painful as running without a bra.
The Matildas are now preparing for a quarter-final game against either Japan or the Netherlands, who face each other tomorrow local time.
We couldn't be more excited.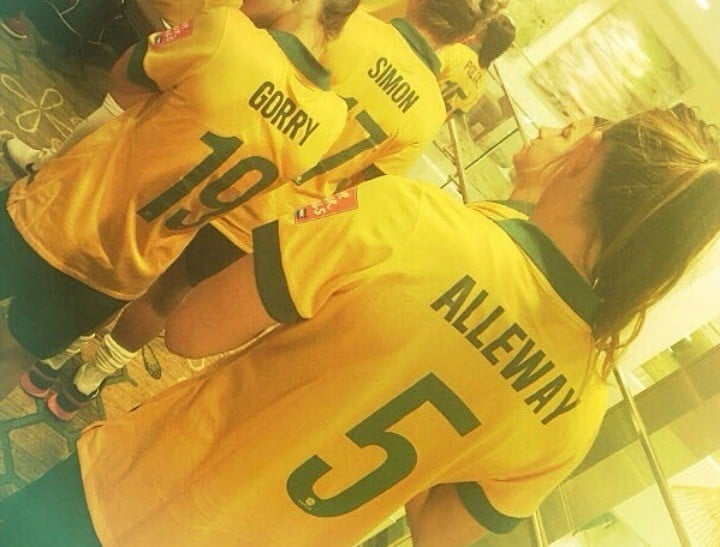 Keep killing it, girls.
Some social media reactions to the awesome win: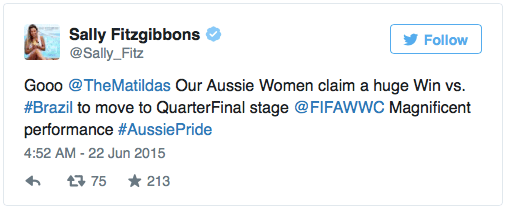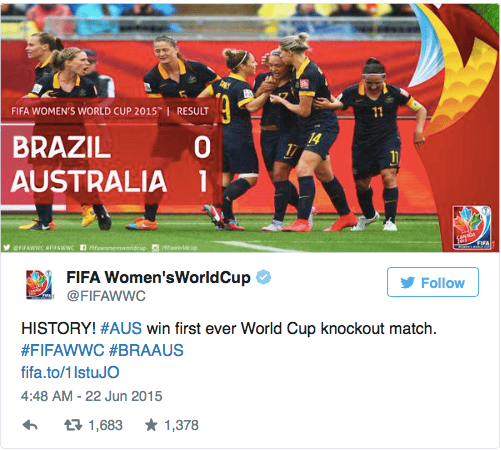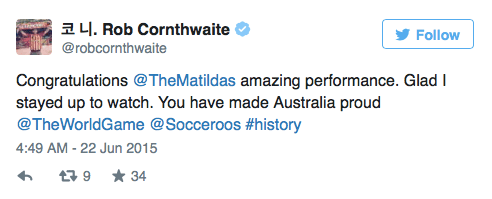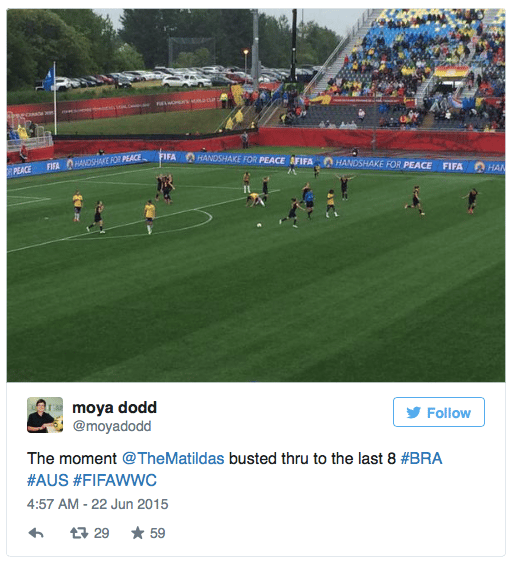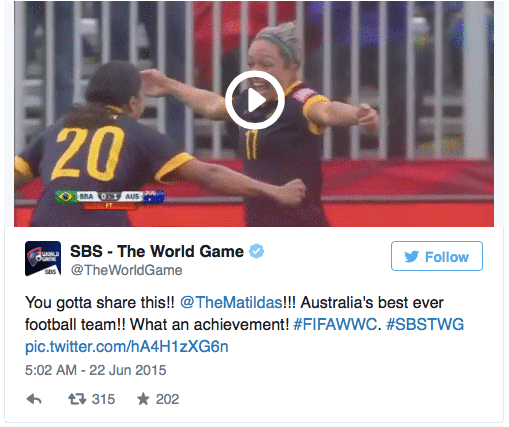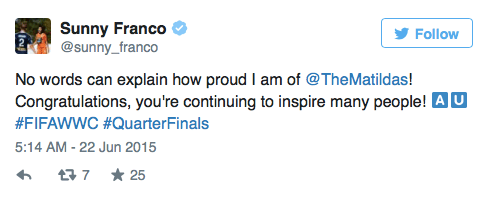 Read about sexism in sport: 'Don't just be good – look good,' sportswomen are told.