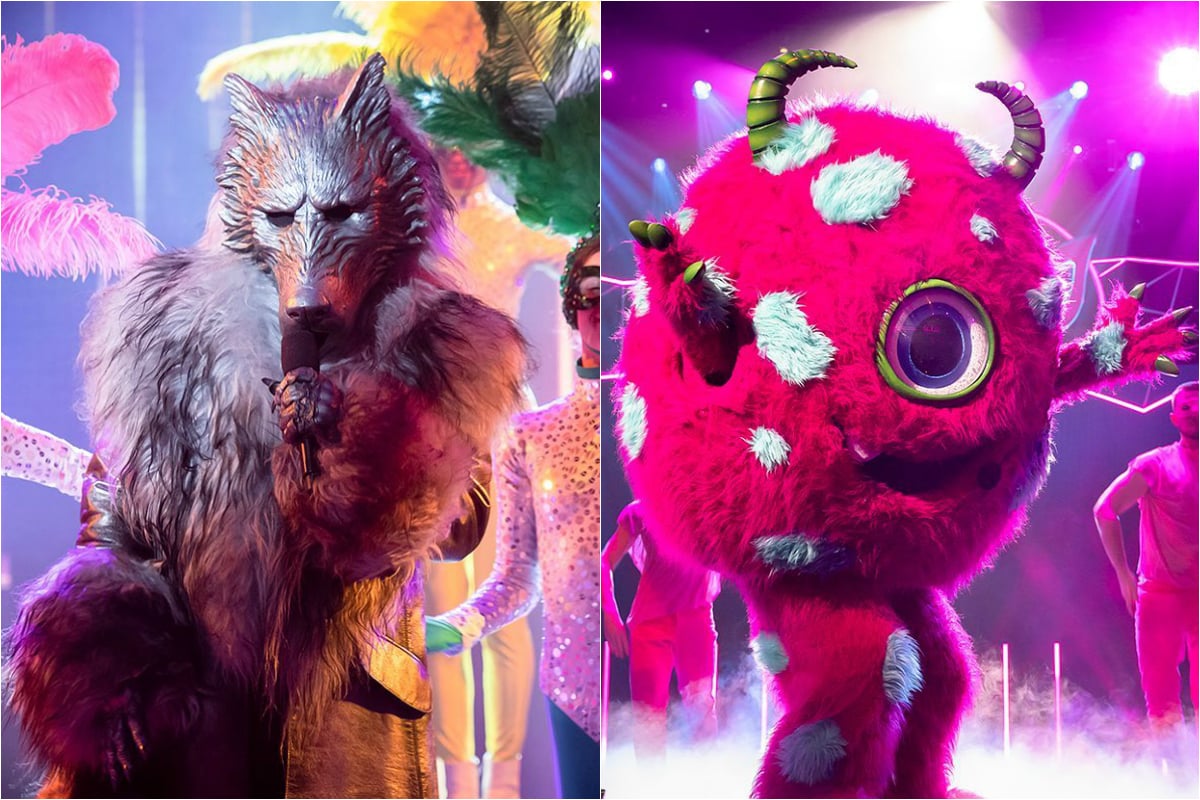 For one month now, Australians have sat on the edges of their couches every Monday and Tuesday night trying to guess the identities of furry animals singing for a puzzled Lindsay Lohan.
The Masked Singer Australia has brought highlights such as the time Lohan proposed that multi-Grammy-award winning artist Bruno Mars was currently in Australia pretending to be a howling Wolf. He's just not.
On Monday night though, the madness all comes to an end.
The grand finale is between the Wolf (*cough* Rob Mills), Monster (hello, Gorgi Coghlan) and Robot (yep, Cody Simpson).
Watch: The Monster performs 'All By Myself' on The Masked Singer Australia. Post continues after video. 
And while we eagerly await their reveals and final battle, we have questions currently unexplained by Channel 10. And they're important.
AHEM.
How do they decide the winner?
There have been whispers the show is rigged to ensure the most famous identities are unveiled last and NO Osher say it isn't so. 
It's not exactly surprising, though, with the voting system being rather dubious. The judges use an app, just like the sit-in crowd, to vote for their favourite furry animal.
Which is discombobulating in and of itself, because shouldn't their role as judges mean their opinion is given more significance than Uncle Bob back there?
Surely when it comes to crowning a furry animal with the coveted title of The Masked Singer Australia, their voting will be more… legitimate? Clarity would be nice.