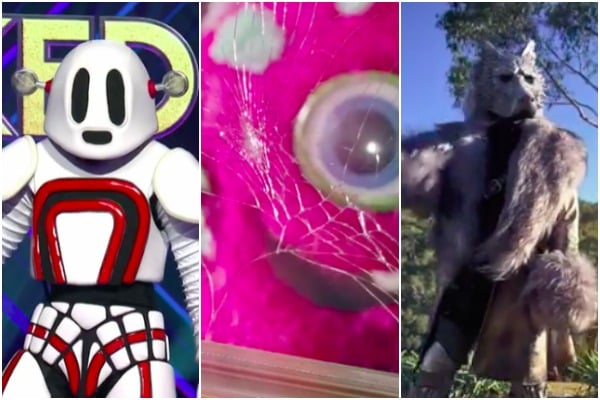 We've unmasked a Unicorn and a Spider and we are secretly smug.
When the fabulous Deni Hines and Paulini hair flicked their way out from under those giant costume heads we knew we had this show cracked. All of this clue writing has been paying off.
We see you Cody Simpson, Rob Mills and Gorgi Coghlan. Mark our words.
Here's the unmasking of Unicorn. Post continues after video. 
This clue list is getting next level long, so here's the latest nuggets for you to chew on ahead of next week.
Robot
Robots "don't make mistakes," they never tire or go to bed. From a young age Robot has been chasing a dream, and it was head down following the straight and narrow path laid out by others all heading the same way.
Robot never forgets "that the family that plays together stays together".
Robot sang Jolene by Dolly Parton and Nothing Breaks Like A Heart by Mark Ronson and Miley Cyrus.
Robot is a competitor – it's how he grew up. He loves winning at what ever he is doing. He wants to be the best not just the "best he can be." He wants to win.