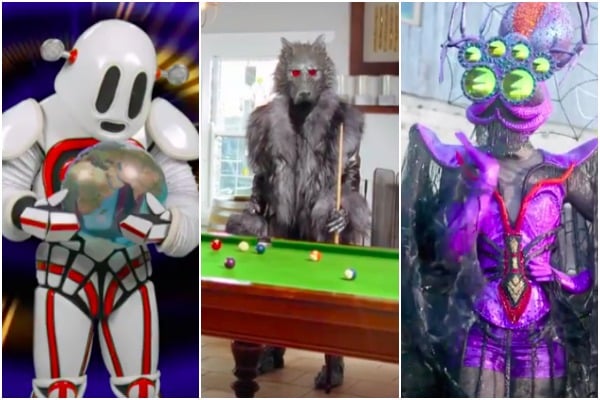 I need to start this article by acknowledging that we, Mamamia, once again guessed it and therefore we win this show.
Last night Kate Ceberano was unmasked as Lion and bloody yes. Knew it.
We once again got more clues and we must be hitting like 50 clues a creature around about now.
Here's last night's reveal. Post continues after video.
We're pretty confident in our guesses for the remaining five, but we've rounded up all of the things you might've missed so you get your own guesses in before tonight's double unmasking.
Monster
Monster loves singing slow, sad songs but is a friendly monster who would offer you the fur off her back or somewhere to sleep.
Where she comes from, everyone's thoughts were always about going for gold (here we see Monster leading a horse).
Monster prefers to hear her words drifting on the air and as a Monster she's used to solitude.
Singing All By Myself by Celine Dion, Monster revealed that she once sang in the middle of the MCG for the AFL grand final.