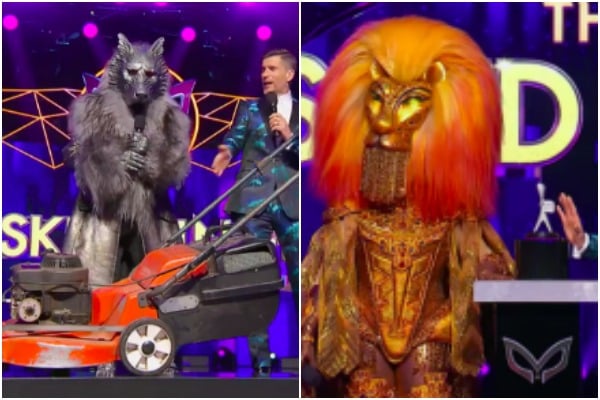 We're getting to the nitty gritty of The Masked Singer. We've de-shelled Prawn (hello Darren McMullen), and we have only a collection of large, masked mythical creatures and creepy crawlies left to reveal.
We're officially into the semi finals of this bizarre reality TV show, and quite frankly we can't wait for Cody Simpson to be unveiled as Robot so we can watch Channel Ten cash in on his current moment in the limelight (he's been pashing Miley Cyrus and it's literally everywhere).
Last night we also had Luke McGregor join the panel as a fifth judge (we're still so confused by the introduction halfway through of a fifth rotating judge, but okay).
Here's the unmasking of the prawn from last night. Post continues after video.
We also had our first group performance… which we have questions about.
Did they rehearse in costume?
Do they know who each other is?
Why do we continue to be confused by the most confusing show on TV?
Anyway, here are the new clues we picked up on from episode five:
Robot
The first few clues for Robot are visual – we see him holding a guitar with stickers for USA, Florida and Hawaii on the side and then we see a bowl of spaghetti and meatballs next to a babushka doll.
Robot was privileged growing up and was surrounded by those who shared his passion. But he doesn't always take the straight and narrow route (here we see his security guards doing the can-can).
Singing I Don't Care by Ed Sheeran and Justin Bieber, Robot brought a personal clue from home which he revealed at the end of his performance.
"My personal clues are swimming medals and trophies. I won them around the same time I first made a splash," Robot explained.