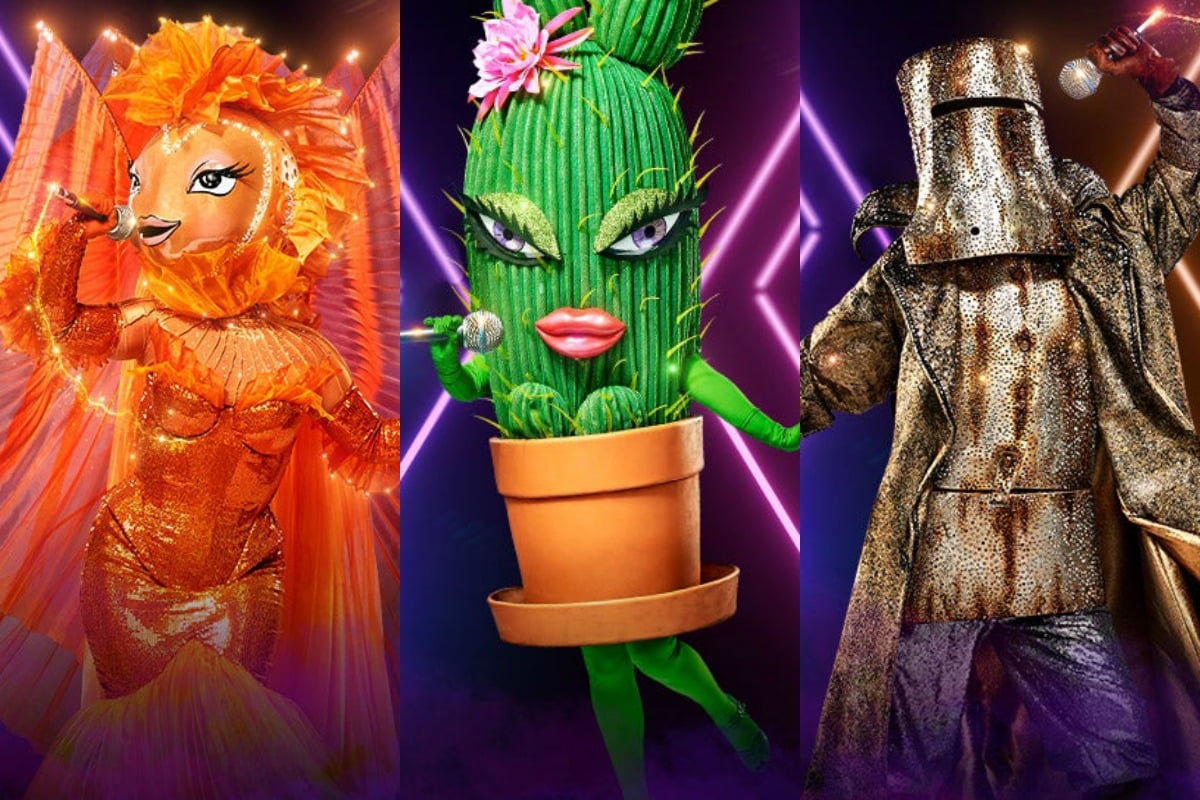 Well folks, it's finally happening.
From tomorrow night, 12 celebrities in outrageously disturbing costumes will take to the stage for the new season of The Masked Singer. We're equal parts excited and terrified.
For the past few weeks, Channel 10 have been drip feeding us clues about each of the celebs hiding under the masks.
So far, we know this year's contestants include; Hollywood actors, a big name from an Emmy award-winning series, ARIA winners, a triple Olympian, Logie winners, a recording artist with 22 platinum and 11 gold records, and either two different World Cup champions, or someone who has won two World Cups.
Meet five of the masks on this season of The Masked Singer. Post continues below.
Some familiar faces have also been rumoured to be joining the show.
According to New Idea, Eurovision star Dami Im, comedian Tommy Little and Neighbours actress Madeleine West are a few of the celebrities believed to be appearing this season. But at this stage, it's all just speculation.
So, ahead of Monday night's premiere, we've rounded up all the clues and guesses for each of the masks.
Consider this your handy cheat sheet.
Frillneck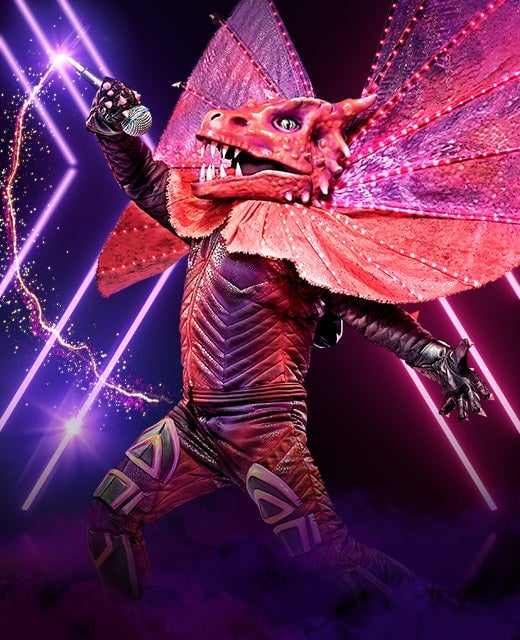 Image: Channel 10.
Clue: "I've always been a stand-up guy, who hangs with birds of a feather."
Fans have suggested that the clue "stand-up guy" is a reference to a comedian. But we're thinking that's a little obvious. ¯\_(ツ)_/¯
So far, guesses include Ed Kavalee, Tommy Little, Sam Pang and Beau Ryan.
Echidna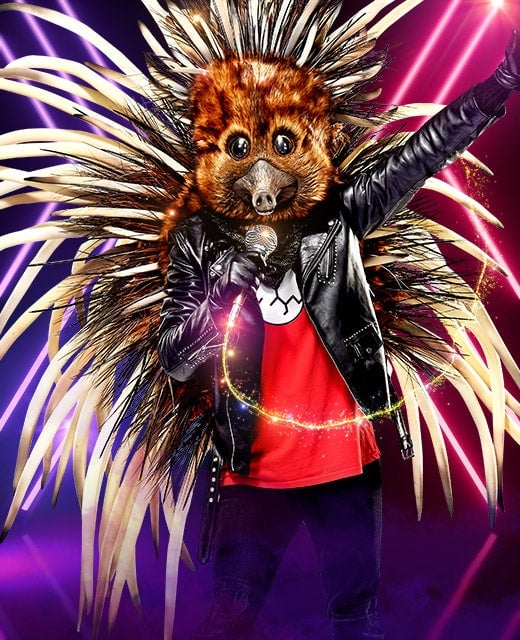 Image: Channel 10.
Clue: "I only know one way to go... pedal to the metal from start to finish."
Echidna's video clue has been the most telling yet confusing one yet. In the video posted to Instagram, Echidna is shown playing five records, which have been arranged to look like the Olympic rings. He's also seen rocking a cradle with a... cat in it.
In another scene, Echidna is shown taking part in some sort of running race.
With that in mind, fans have guessed TV presenter and racing enthusiast Grant Denyer and former Olympic sprinter turned race car driver John Steffensen.