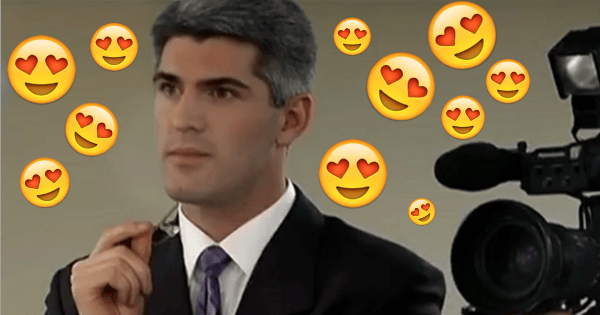 ATTENTION Making A Murderer fanatics: This is a good day. This is a very good day.
The creators of your favourite ten-part docuseries, Laura Ricciardi and Moira Demos, are headed to Australia to answer the questions you've been itching to ask.
Yep, after dedicating a decade of their lives to following the complex murder cases of Steven Avery and his 16-year-old nephew Brendan Dassey, the filmmakers now face the task of answering about 4971 fan conspiracy questions.
Millions of people are obsessed with MAM – given it has not only garnered a cult following but also catalysed reconsiderations of the American legal system – and they want to know every damn little thing about it.
Watch a clip from the Making a Murderer series below (post continues after video).
The pair will be interviewed on stage by host Charlie Pickering at Sydney's Spectrum Now Festival on March 10, before holding an hour-long Q&A session with the members of the audience.
In eager anticipation, we've constructed a list of the questions we would be ask Ricciardi and Demos:
1. Why did you glaze over details about Steven Avery and the cat?
Shortly after the Netflix series aired, grittier details about Avery's abuse of his family's pet cat in 1982 were revealed.
In a letter to media outlets the case's original former prosecutor, Ken Kratz, provided facts about the incident which the show's creators omitted.
"Avery's past incident with a cat was not 'goofing around'.
"He soaked his cat in gasoline or oil, and put it on a fire to watch it suffer."
2. Who on earth is this hottie, and did either of you ask him out to sushi?