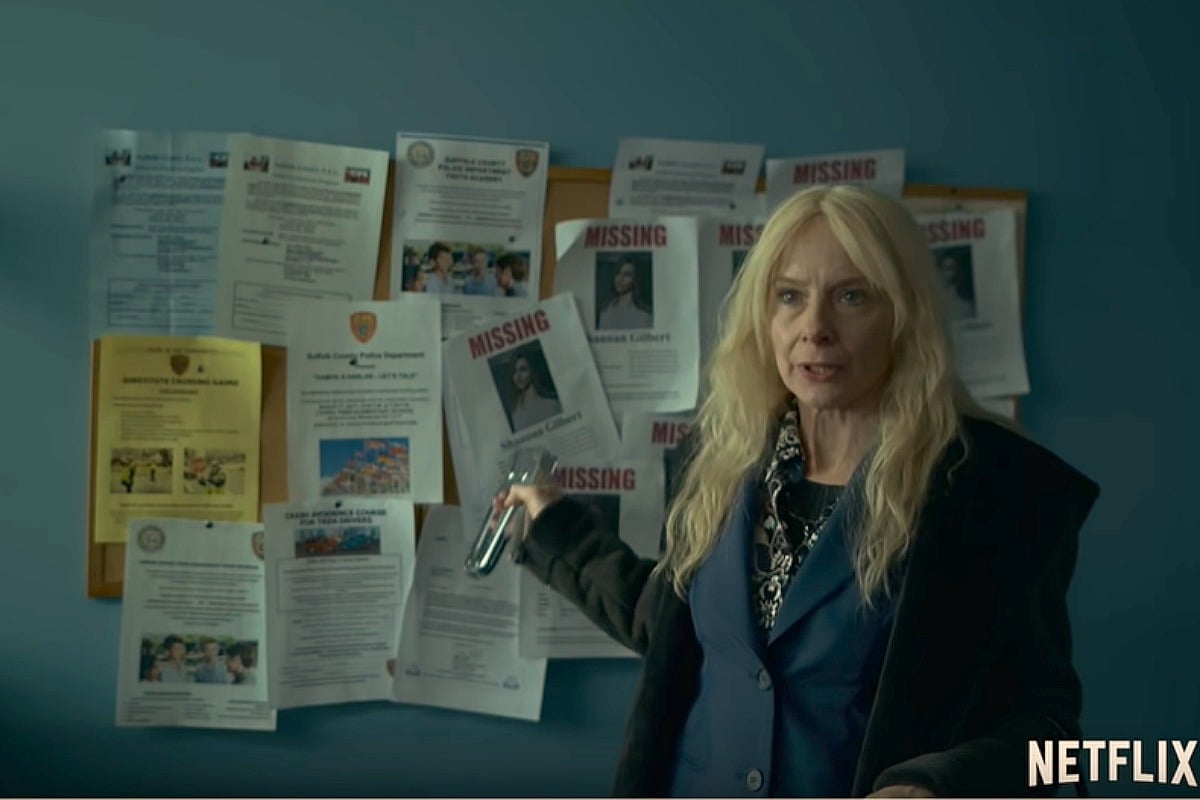 In late December 2010, a cop was walking his dog along the marshy, windswept Gilgo Beach on New York's Long Island, looking for a missing young woman, Shannan Gilbert. He found the body of a young woman wrapped in hessian. Only it wasn't Gilbert.
"The first body we found we presumed was Shannan Gilbert," police chief Stuart Cameron told People. "Then we found a second body, a third, a fourth… The shock set in."
Police had stumbled across the work of a serial killer, soon dubbed the Long Island serial killer. The killings are the subject of new Netflix movie Lost Girls.
The four women were identified as Melissa Barthelemy, Maureen Brainard-Barnes, Megan Waterman and Amber Costello. All four women had been strangled and wrapped in hessian. They'd disappeared between 2007 and 2010.
Watch the trailer for Netflix's new movie Lost Girls. Post continues below. 
Police kept searching. In early 2011, six more bodies were found nearby. One was a man wearing women's clothes, who had been beaten. One was a female toddler. Three of the bodies had been dismembered. Four of them still haven't been identified.
Finally, a year after the first body was discovered, police found the remains of Shannan, in a marsh near the beach.
So how could it have taken so long to discover a serial killer was at work?
Shannan had last been seen on May 1, 2010. She was a sex worker and had met a client through Craigslist. She was seen fleeing the client's house, after calling 911 and yelling into the phone, "They're trying to kill me!"
Her sister Sherre says she was last seen running along the roads.
"She felt like she was in fear for her life that night," Sherre told 48 Hours. "She just disappeared into the night."