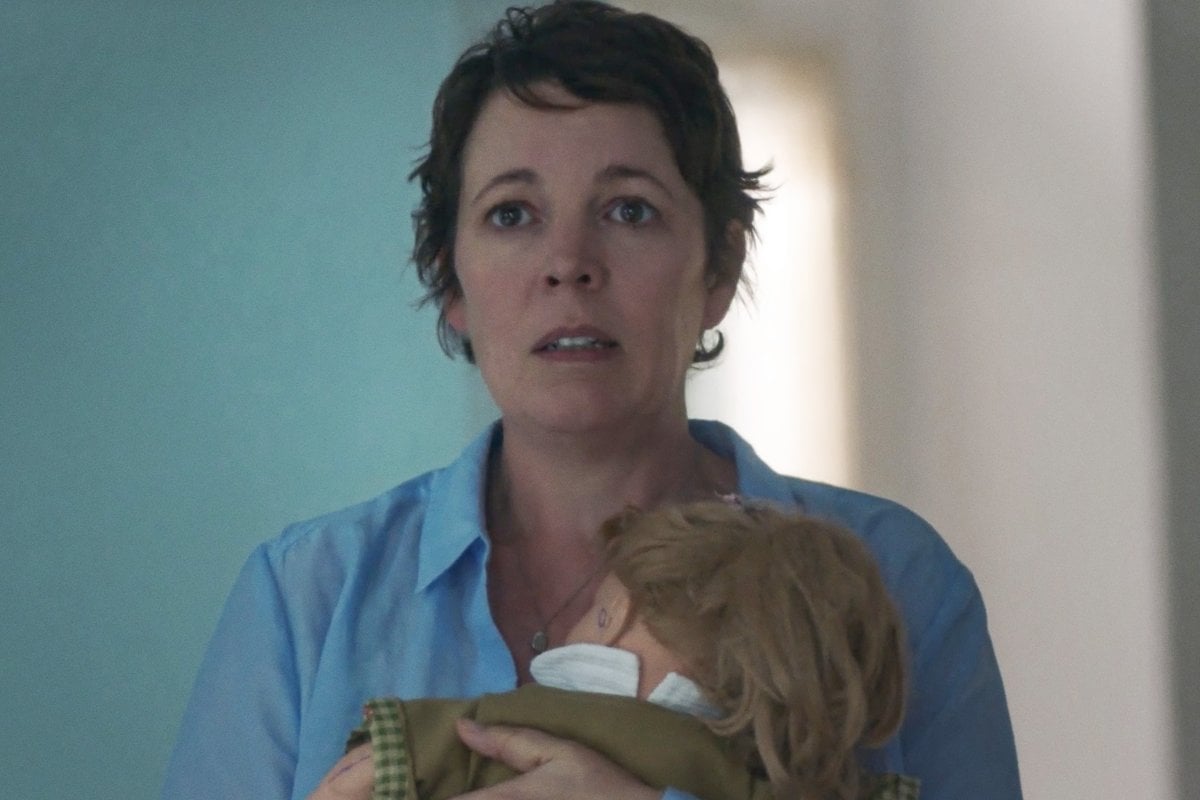 Recently I watched the film The Lost Daughter on Netflix. It's good. I loved it, and I'm going to spoil parts of it.
Basically, it's a story about a 50-something woman called Leda (played by the wonderful Olivia Colman) who is holidaying at a resort in Greece when she becomes intrigued by a young mother and her daughter who are also on holiday. 
Seeing them together makes Leda reflect on her own experiences of motherhood when her daughters were young, and how hard that time was.
While you're here, watch the trailer for The Lost Daughter below. Post continues after video.
We see flashbacks to a young Leda frustrated by her children – feeling entrapped by motherhood, longing for intellectual growth and for some time on her own. 
Later in the film, we learn that this need became so great that she left her young daughters with their father for three years to pursue an academic career. 
When she is asked how it felt to leave her children, she said it was amazing and freeing. But ultimately she missed them, so she came back.
Watching this scene felt like a blow to the chest. 
I understood it all.
I would like to feel amazing and free for a while. Every day, I experience those feelings of frustration and suffocation that Leda felt and are part of motherhood, particularly with young children. 
I know the intense, overwhelming desire to escape it that Leda has, and it was almost shocking to see this portrayed on screen in such an honest way but without judgement of Leda as a mother and a person. This never happens, mothers who leave their children are normally pariahs.  
Writing these words down scares me because I know there are a lot of people who don't like it when mothers talk this way. 
We're constantly told being a mother is a privilege and we should feel grateful, that children are a blessing. And I agree, it is and I do, and they are.