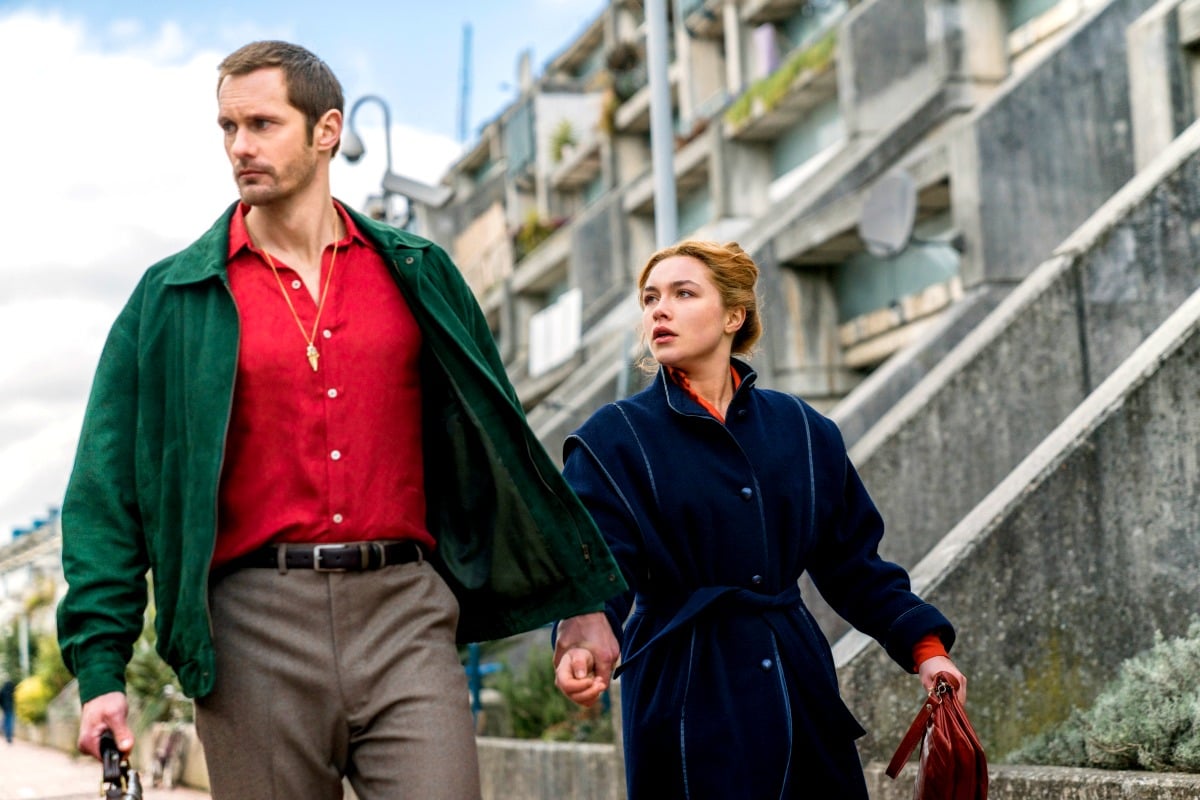 Life can feel pretty hectic at times, so it's almost an act of self-care to sit down and indulge in the thrilling twists and turns of The Little Drummer Girl, a show that also includes a healthy amount of lusty sexual tension between the main characters.
The series comes to us courtesy of the same producers responsible for the award-winning series The Night Manager (a series you should also watch immediately if you have not already) and is based on John le Carré's best-selling spy thriller novel of the same name.
The Little Drummer Girl is packed with a pretty star-studded cast of actors, including Golden Globe winner Alexander Skarsgård (from Big Little Lies), Academy Award nominee Michael Shannon (from The Shape of Water) and BAFTA nominee Florence Pugh (from Lady Macbeth and soon to be seen in the new Little Women).
Take a look at the trailer for The Little Drummer Girl.
The series is set against the lush backdrop of the late 1970s , and follows Charmaine "Charlie" Ross (played by Pugh), a young British actress who is feeling unfulfilled and uninspired by her life and career, but who is also pretty adept at spinning tall tales.
However, life for Charlie suddenly takes a turn for the much more dramatic after she meets a man named Gadi Becker (played by Skarsgård) while she is visiting Greece with her theatre company after a mysterious benefactor offers to facilitate the international trip.
After an impulsive date night in Athens with Becker turns out to be a ploy to draw her away from her travelling companions, Charlie is then lured into joining Israeli spy Martin Kurtz (played by Shannon) and his stoic point man Becker in an intricate plan they have set in motion to infiltrate the Palestinian Liberation Organisation.
But the deeper Charlie is pulled into this plan, the less sure she becomes that she is in fact on the right team. It becomes apparent to her that the intentions of these men are not what they had seemed at first.