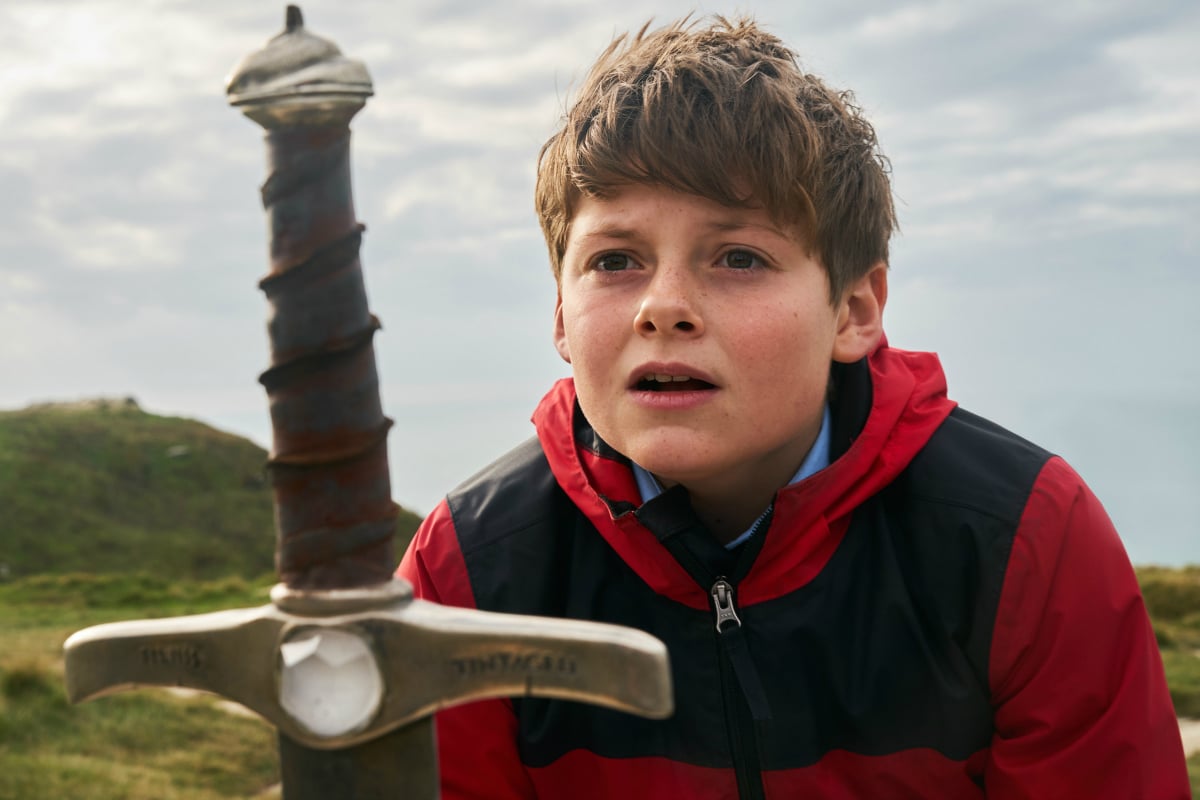 We're in the home stretch of the school holidays. The kids have done and seen everything. What next?
I asked myself the same thing just as I caught wind of The Kid Who Would Be King, a new magical adventure film that's come out in cinemas just at the right time.
"This is like in every story we've ever read. Luke Skywalker. Harry Potter. Something amazing (happens) when they find out they're descended from magical families." So says ordinary schoolkid Alex (Louis Ashborne Serkis, son of Lord of The Rings' Andy Serkis), the film's unlikely hero whose life is turned upside down when he discovers the mythical sword Excalibur.
Immediately, you might think of Harry Potter and his very own Sword of Gryffindor, which draws upon the classic Sword in the Stone legend. And like the Harry Potter films, The Kid Who Would Be King puts kids at the heart of the fantasy adventure and gives the classic good versus evil narrative a twist that adults and kids alike will love.
Set in modern-day London, the film kicks off with Alex at the bottom of the pecking order at school. Once the sword is in his hands, he must band together an unlikely team of "knights" to defeat medieval villain Morgana (Rebecca Ferguson, who you might recognise most recently from The Greatest Showman).
My kids are now approaching an age where I'm opening them up to more fantasy content, in both books and movies. The Kid Who Would Be King mixes in the big characters, big action and even some big laughs, so it's a good entry point. As my seven-year-old son delighted afterwards "the battles were epic"… which is pretty much a five-star review from him, I'd say.
Here's what else stood out for me:
Merlin is back and you've never seen him like this before.
Behind every good would-be king is a wizard to advise him, and that's Merlin (played here by the talented Angus Imrie). Transforming from a kooky, hand-slapping, finger-clicking teenage wizard to an owl in the burst of a sneeze or to an a wise, elderly wizard (X-Men's Professor X, Patrick Stewart), Merlin brings a refreshing comedic touch to the movie. When we left the cinema my kids were waving their hands around in Merlin's signature conjuring style trying to work their magic.
Wanna see Merlin's tricks? This clip is SO. GOOD.