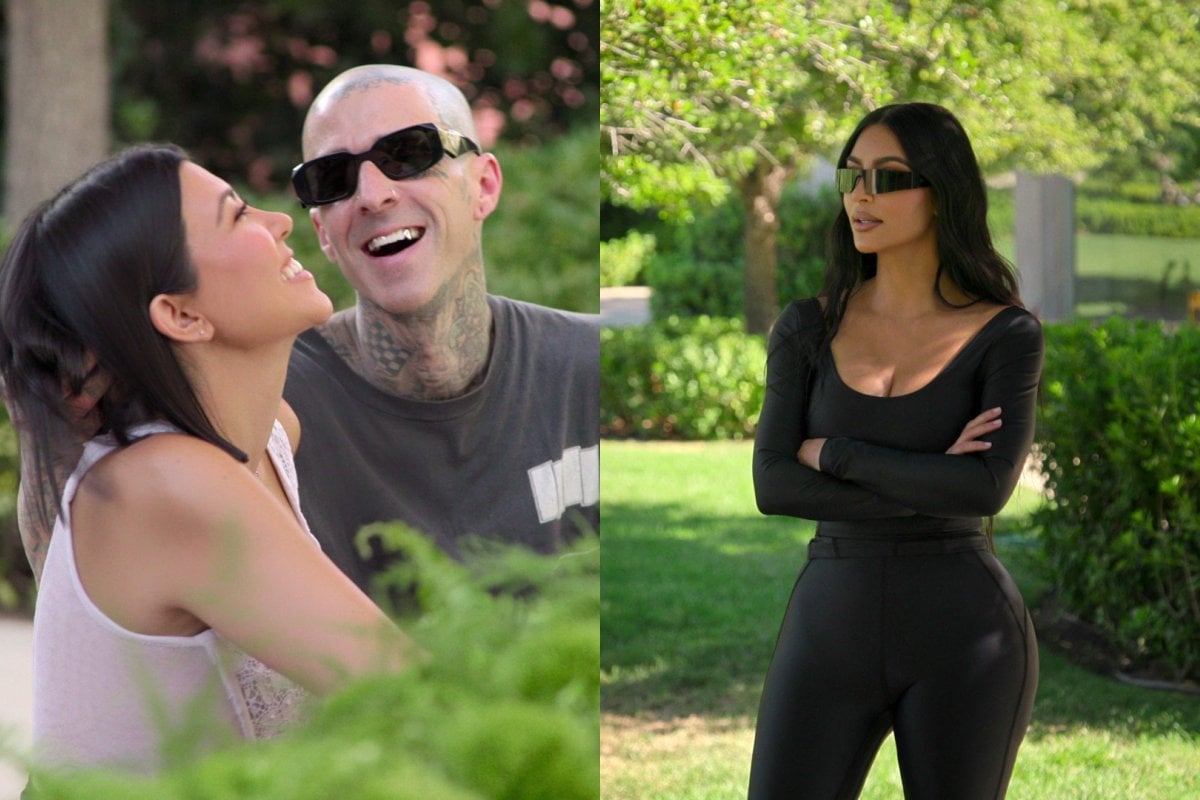 Kim Kardashian has described her family's new reality show as "updated" and "a little bit more intimate".
She's... wrong.
The Kardashians has just premiered on Disney+, bringing the most famous family in the world back to TV screens after a 10-month hiatus. Not that it made that much difference. 
Watch: The Kardashians trailer. Post continues below video.
The past 10 months might've reached peak Kardashian, with new headlines everyday covering Kim and Kanye's divorce, Pete Davidson, Kravis, Kylie's second pregnancy, Tristan Thompson's 200th cheating scandal... etc. etc. etc.
Yeah, we didn't have much trouble keeping up with the Kardashians without, uh, Keeping Up with the Kardashians.
But more family drama beamed directly into our living rooms? You can always count me in.
Especially because this family is truly *ridiculous*. 
Naturally, episode one of the new series raised plenty of questions. Some big, like why Tristan is still a thing, and some smaller, like... what's up with Kris' decorative choices?
Here are the questions we had throughout episode one: 
Were the drone shots through their houses really necessary?
We know these people are obscenely rich, okay. We don't need to see their gigantic backyards to know it and renovations to prove it.
Does Kris really display a Teen Choice Award in her Kylie Cosmetics office?
Truly a design CHOICE.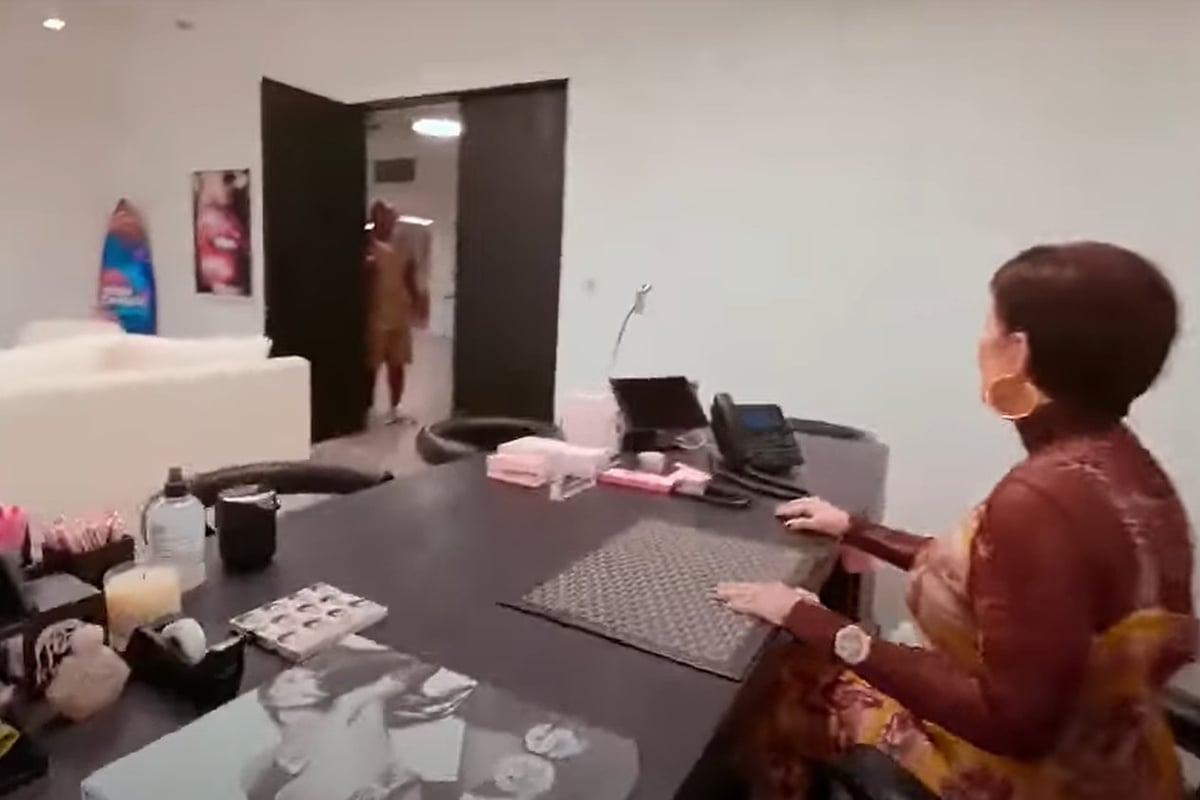 Image: Disney Plus.