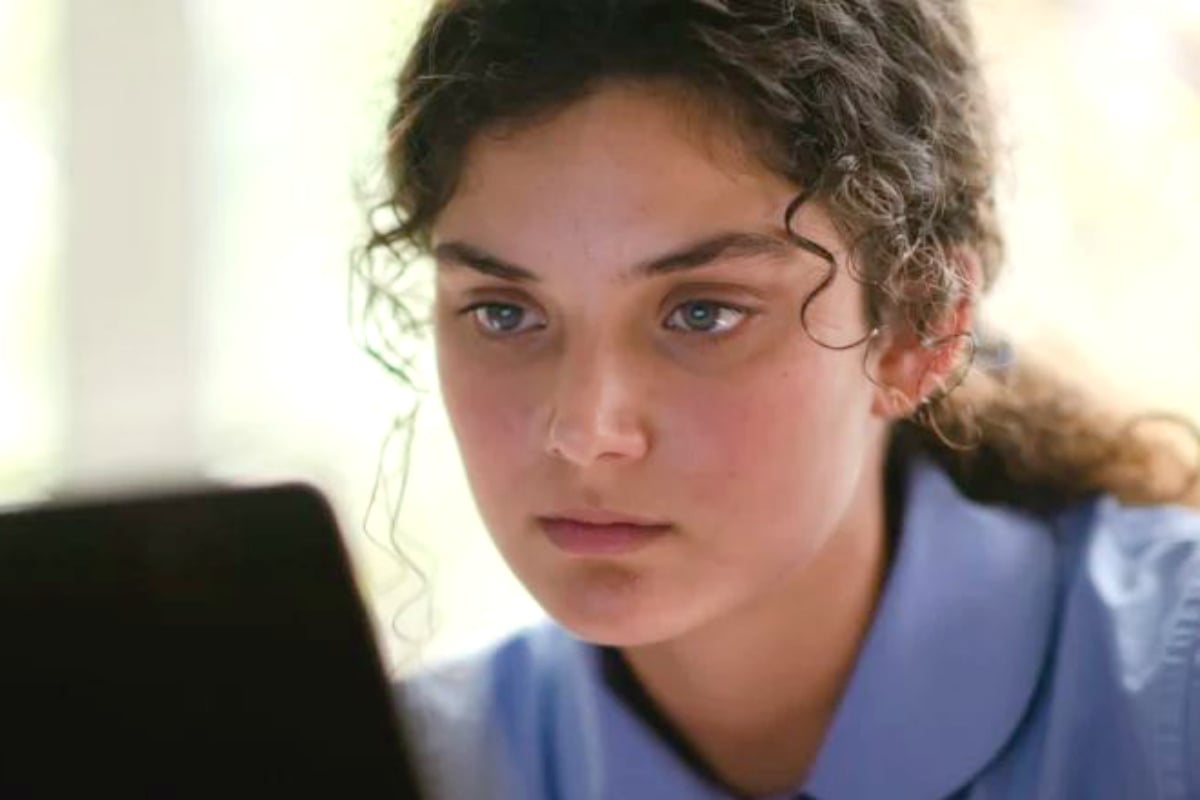 Ask most parents of a teenager or pre-teen, and they will tell you that parenting in a digital world is not simple.
We're the guinea pig generation who must blindly make decisions about things like access to Wi-Fi, social media, and exposure to the fickle nature of the internet – with no evidence on how it will impact our kids' long term physical and mental health.
If you've ever wondered how other parents handle this uncharted territory, SBS's new four-part drama series, The Hunting, will give you some insight.
Starring Asher Keddie in a role that every mother will relate to, the series explores the ever-evolving attitudes, laws, and ethical dilemmas inherent in being online for everyone; students, educators, the police, as well as parents.
When things go very wrong after the non-consensual distribution of an illegal photo of a teenager, every adult in the series questions themselves: When do we interfere? Was there consent? How do we respect privacy, but protect others? Whose privacy matters more?
It's a minefield, and one many of us dread. Especially when you read statistics like this one: out of teenagers aged 14 to 17, at least 22 per cent of males and 35 per cent of females have either sent or been asked to share "nudes", according to the Office of the eSafety Commissioner.
As adults, we know we're supposed to guide with wisdom from experience; but how can we feel confident about doing so, when the digital world is more native to the kids than it is to us?
It's a concern shared by a lot of parents, including mum-of-three Priya.
"It's scary not only because we feel the weight of responsibility as parents, but also because it's a world that we are just learning about ourselves. It was definitely not a part of our own growing up," Priya tells Mamamia.
As the parents of a 12-year-old who "begged and pleaded" for a Snapchat account earlier this year, Priya and her husband Nikhil had to make a choice in the best interests for their daughter.
"We have been very strict about internet access, because we feel she is still so young, but she wanted this account so much. We caved," Priya admits.
"All her friends were on it, and she felt left out. We had decided she couldn't be on social media until she was 16. It's just not necessary in her life."
Priya explains that finally, they decided that if other parents were allowing it, perhaps they were being unreasonable. After feeling confident there were privacy settings that would protect their daughter's account, and enforcing a rule that they would first see anything she intended to post, they gave their permission.
But Priya feels they made one crucial error.
"We insisted we know the password so we could check the account. One day I did, and saw all the sorts of things she'd been seeing. Lots of adult stuff like partying and drinking," she admits.