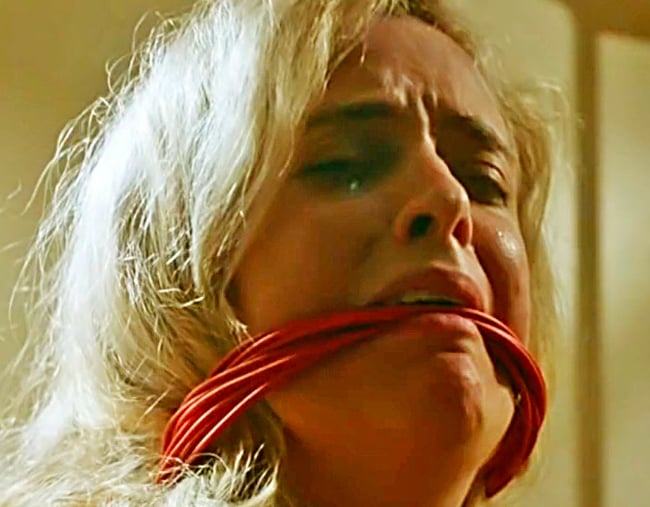 On Monday night, hundreds of people filed into the Cannes Film Festival theatre to watch the world premiere of The House that Jack Built directed by Lars Von Trier.
The Danish director is known for making films that push boundaries and his arrival at the festival was greeted by a standing ovation. But as the movie played out, the cheers faded to astonishment and disgust.
Some of the film's scenes were so horrific, The Hollywood Reporter claimed 100 people walked out of the cinema.
Not because of the film's violence, which some viewers would have expected from the Lars Von Trier's movie.
But because of who the film's violence was directed at.
The House that Jack Built is billed as a psychological thriller about a serial killer with more than 60 deaths to his name, played by American actor Matt Dillon, who views the mutilation and murder of women and children as art.
Watch the trailer below. Warning: Graphic content. Post continues after video.
According to the director, the film "celebrates the idea that life is evil and soulless, which is sadly proven by the recent rise of the Homo Trumpus, the rat king."
Regardless of the film's intention, several journalists and film critics have spoken about the brutal and graphic scenes depicting violence against women and children that were hard to stomach.
Variety's Ramin Setoodeh tweeted a photo of some of the audience members as they left the permier, saying he'd never seen anything like it at a film festival.
"More than 100 people have walked out of Lars von Trier's 'The House That Jack Built,' which depicts the mutilation of women and children. "It's disgusting," one woman said on her way out," he wrote.
I've never seen anything like this at a film festival. More than 100 people have walked out of Lars von Trier's 'The House That Jack Built,' which depicts the mutilation of women and children. "It's disgusting," one woman said on her way out. #Cannes2018 pic.twitter.com/GsBGCoyHEG

— Ramin Setoodeh (@RaminSetoodeh) May 14, 2018