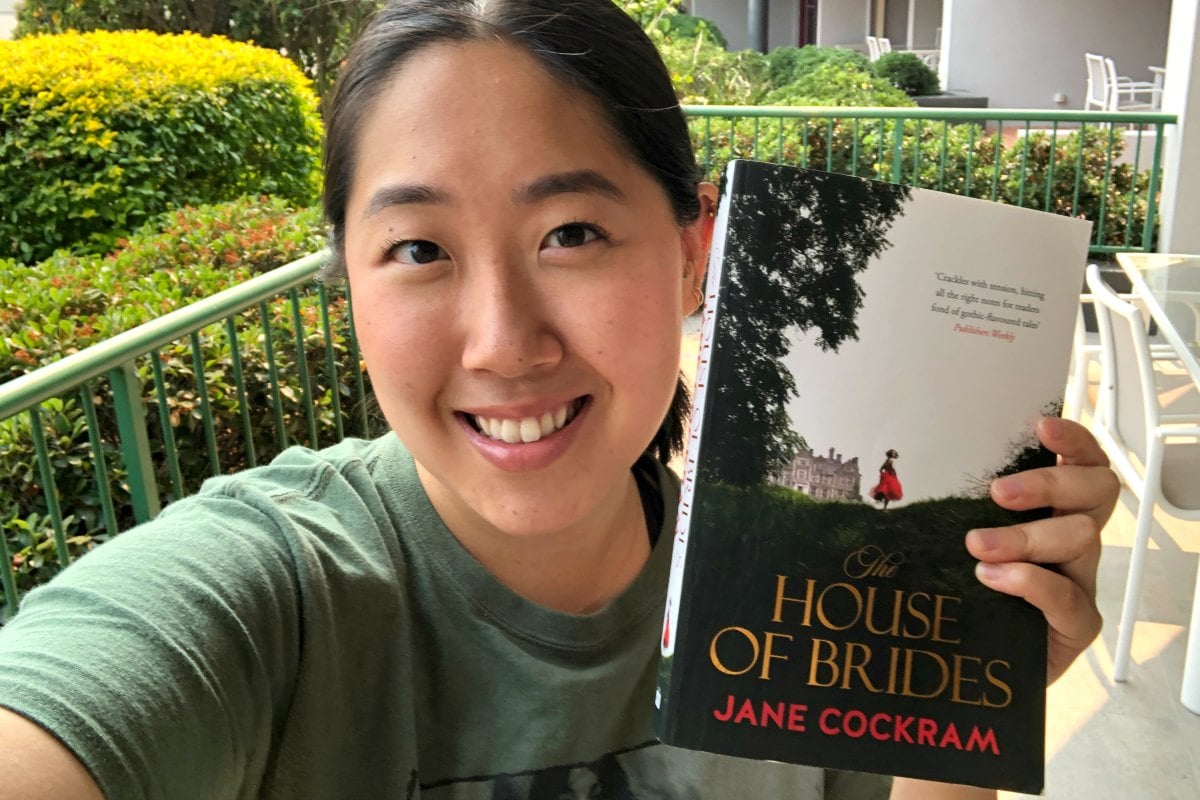 Last weekend I found myself in the middle of an idyllic weekend beach getaway, and yet, my mind was occupied by the eerie history of a once-stately English manor, and the enigmatic characters who now inhabit it.
Let me explain.
Instead of enjoying the sunshine, I tucked myself underneath the shade of a beach umbrella (sun protection), and had my nose deep into The House of Brides – the debut novel from Melbourne-based author Jane Cockram.
The Gothic-style thriller follows Miranda – a former wellness influencer who is suffering the fallout from a failed and dubious health app.
Broke, humiliated and alienated from her former friends, Miranda moves back in with her father and stepmother.
 

View this post on Instagram

 
Then one day, she receives a letter from her mother's estranged side of the family, who she has no connection with. The return address is from the infamous Barnsley House, the UK childhood home of her mum, Tessa Summers, and inside is a cry for help from Miranda's teenage niece, Sophia, begging her aunt to return.
The only thing is that Tessa has been dead for more than a decade.
Hungry for an escape, Miranda books a one-way flight from Sydney to Barnsley House and enters as the family's nanny. Upon arrival, she realises the once-thriving boutique hotel is not what it used to be. It's now occupied by her uncle Max Summers, his wife Daphne, their three children – Sophia, Robbie, and Agatha – and their caretaker, Mrs Mins. But something is 'off'.
Miranda soon learns an accident has left one child in a wheelchair, and Daphne is no longer the vibrant Michelin Star chef she used to be.
Intrigued yet? There's also a fascinating book-within-a-book element – Miranda's mother wrote about Barnsley House in a bestselling novel called, you guessed it, The House of Brides. In the book, she documents the illustrious women who married into the Summers family – but there's a lot more to her mum's story than what she presents. A lot more.