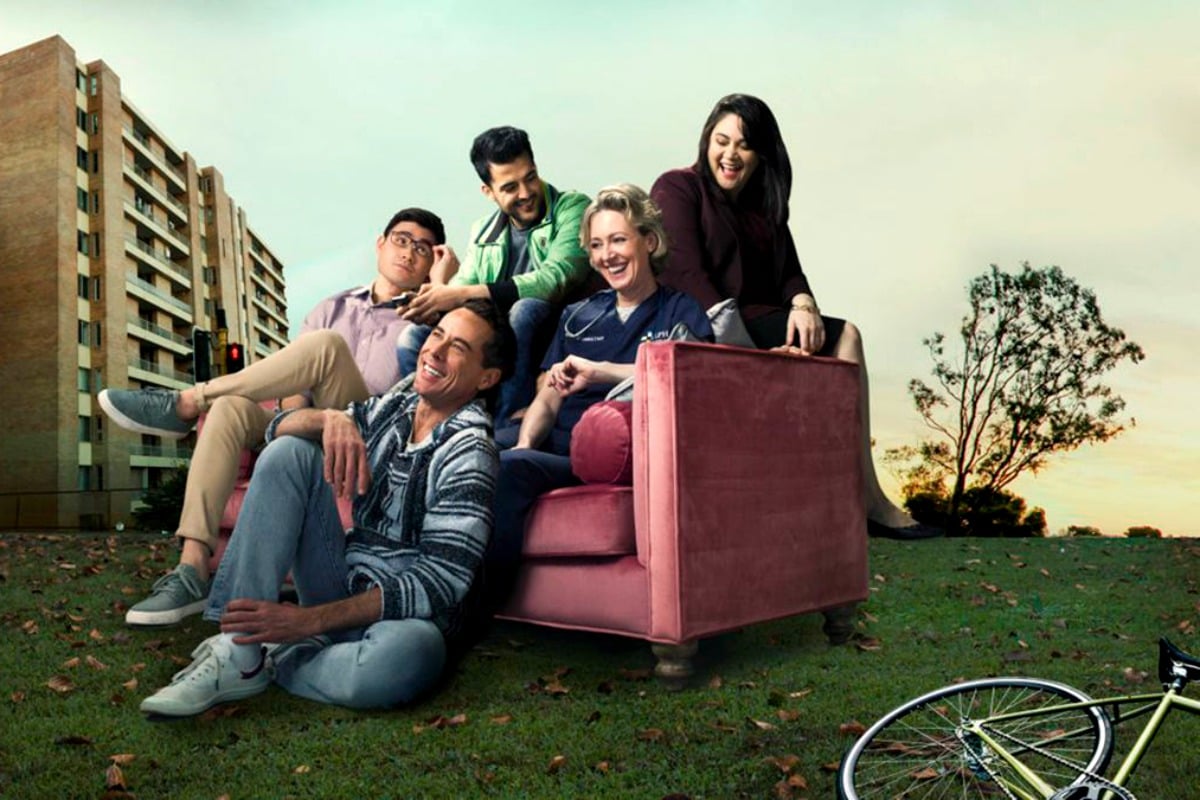 The Heights is a captivating Australian drama that is amassing a legion of fans as new episodes drop each week.
There's also a special kind of magic surrounding a show that grows increasingly popular thanks to word of mouth, offering up the kind of entertainment that compels you to grab your phone and tell the world all about it.
Which is why you've probably seen ABC drama The Heights praised across your social media feeds, with everyone from TV critics, to civilians and even doyenne of good taste/prolific Australian journalist Annabel Crabb singing the show's praises.
The Heights was filmed in Western Australia and the 30 episode drama series explores the gentrifying of an inner-city district known as Arcadia Heights. A group of talented Australian actresses and actors make up the extensive cast of characters seen on the show and the storylines delve into both their relationships and their work lives.
The series weaves in between a cast made up of six families all living in the Arcadia social housing tower, allowing the drama to offer up the ultimate "slice of life" TV experience.
Episode one of  The Heights begins with residents of the local tower estate socialising in the grounds when the blaring of a fire alarm begins.
Shortly after the fire brigade rules the alert to be just a false alarm, some Arcadia residents are playing soccer near the community gardens when a stray kick of the ball leads them to find an abandoned baby.
The baby is rushed to a hospital for treatment where the nurses name the abandoned little boy 'Patch' because he was found in a vegetable patch. Later in the episode when emergency department doctor Claudia is treating Patch, she spies a mystery girl watching the baby intently from the doorway. Realising she's been spotted, the girl runs. Claudia gives chase through the hospital but can't catch her before she disappears.
The residents of Arcadia Towers are all left reeling after the abandoned baby is discovered and couple that with an estranged son returning to his mother's life, a death and a few lies that have come to the surface and it all makes for a fresh and riveting Australian drama.
Here is what fans of the show have to say about The Heights.
In other news, I'm now gnawingly addicted to @theheightstv. Great cast all round, but @sharileesebbo is just… I would watch that chick in anything. It's brilliant telly. https://t.co/McVqkm56jl

— Annabel Crabb (@annabelcrabb) March 6, 2019