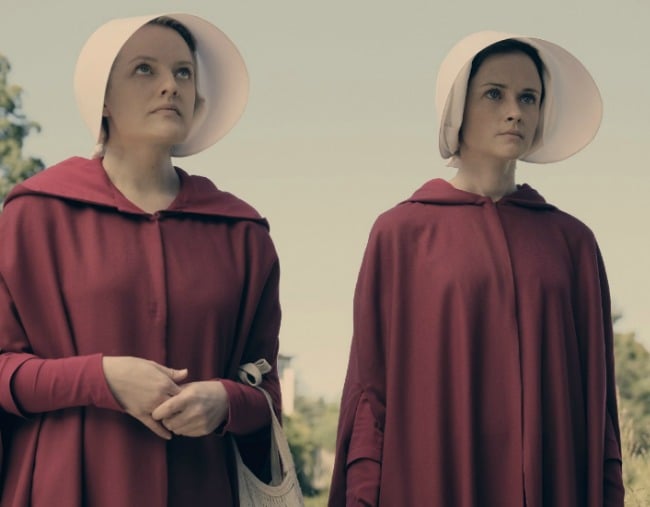 Margaret Atwood is writing a sequel to her best-selling dystopian novel The Handmaid's Tale that is set to be published next year.
The 79-year-old Canadian author tweeted that the book, titled The Testaments, will be set 15 years after the final scene of the original novel from 1985.
Three female characters will narrate the new story, which is inspired by questions readers have asked about the inner workings of the fictional Gilead state, as well as "the world we've been living in," Atwood said.
Watch: The Handmaid's Tale customs inspired by real life. Post continues after video.
The original book is written from the perspective of the protagonist, Offred, a woman living in a Christian military dictatorship in the United States.
It has regained prominence after a popular TV series based on the book was released by streaming service Hulu in 2017.
"The Testaments" will be published on September 10, 2019.
Mamamia is funding 100 girls in school, every day.
So just by spending time with Mamamia, you're helping educate girls, which is the best tool to lift them out of poverty.
Thanks for helping!