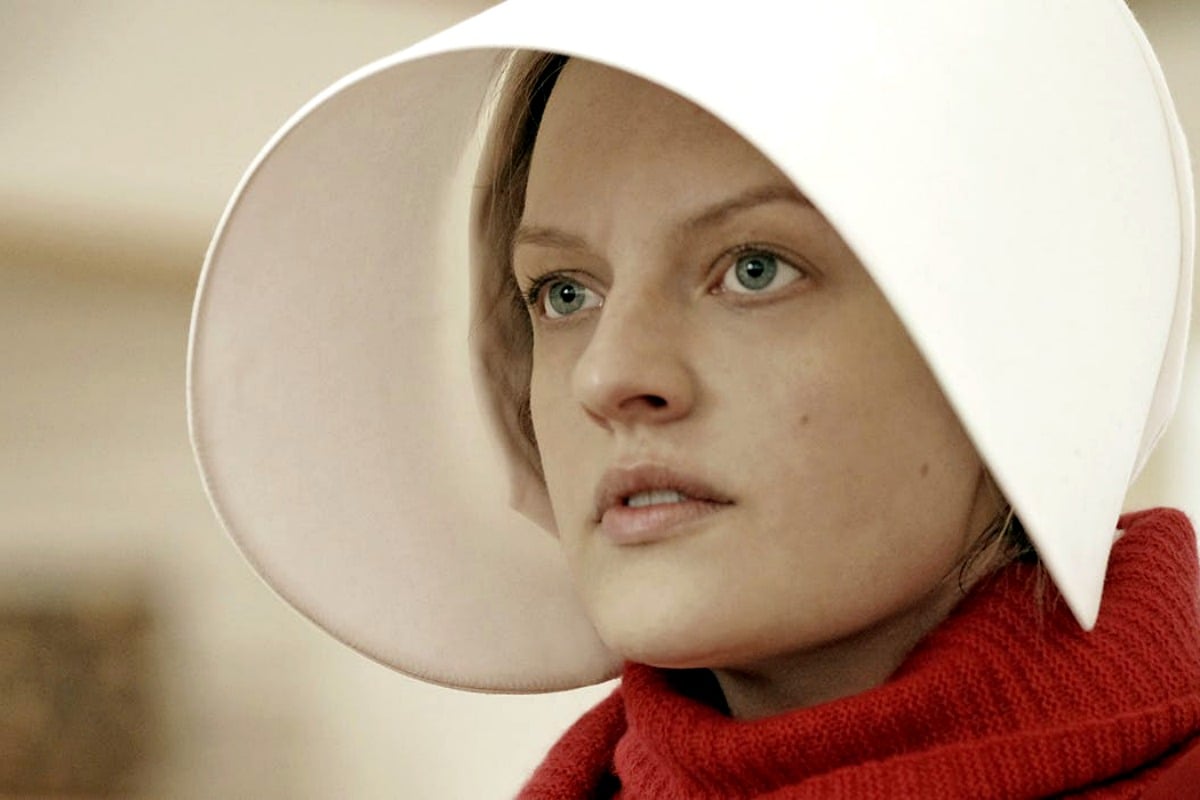 Praise be, for it has been confirmed that we will all be returning to Gilead on June 6 when season three of The Handmaid's Tale will premiere.
The long-awaited season three announcement was made by Hulu senior vice president of originals Craig Erwich during the recent Television Critics Association tour, and did come as a bit of a surprise to critics and viewers alike, considering the last two seasons of the award-winning drama both premiered in April.
Season three of the dystopian feminist drama , which will air in Australia one day after the US, will pick up where season two left off, after June (Elisabeth Moss) decided not to escape to the safety of Canada and instead passed her newborn baby to Emily (Alexis Bledel) for protection, choosing to remain in enemy territory to track down her older daughter, Hannah.
Watch the trailer for season three of The Handmaid's Tale, post continues after video.
The late release date is actually a little odd, considering that the late premiere date pushes The Handmaid's Tale season three out of contention for the 2019 Emmy Awards, with June 1 confirmed as the eligibility cut-off date, which is not great news for the cast and crew who have previously dominated the award season categories.
However, speaking to reporters at the Television Critics Association, Erwich said the delay was not to position the series away from the final season of Game of Thrones, which was many people's first guess as to the reason behind the delay, but because the later date was needed in order for the series to maintain its current high production levels.