Praise be.
Gilead is back and it's even more unsettling than the first time around.
This season has confirmed all of our worst fears – there's no easy way out of Gilead and there's probably not going to be a happy ending for June.
Every episode is a hard watch full of bleakness and brutality, but still, we persist.
To be honest, the only thing that was getting me through each episode was the knowledge that when it was over, I could retreat back into my safe little world.
Then I discovered that some of the most disturbing moments from the series are actually pulled from real life.
Here are four moments from the series that are based on real life events:
1. The ceremony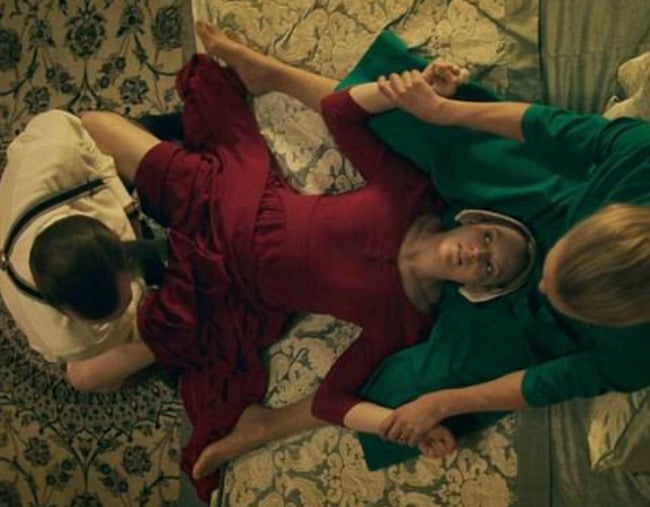 It turns out handmaids were once a real thing.
You see, in the old testament both Rachel and Leah are married to Jacob.
While Leah gives Jacob a son, Rachel struggles to become pregnant. That's when Rachel convinces Jacob to have sex with her handmaid, Bilhah, so she can have children through her.
Bilhah then gives birth to two sons and Rachel raises them as her own.
It's all sounding pretty familiar, right?
"And she said, Behold my maid Bilhah, go in unto her; and she shall bear upon my knees, that I may also have children by her," Genesis 30:1-2.
2. The public births