The Handmaid's Tale is a gory dystopian drama that we cannot get enough of… even if we have to watch it with our hands covering our faces.
But beyond the world of Gilead, which you can stream for free on SBS Demand, are regular actors and actresses, AKA normal people in normal clothing, living (relatively) normal lives.
The transformations the cast have taken to get into character somehow make their on-screen performances even more captivating, so we've compiled a list to show you what your favourite story-tellers look like without the creepy makeup and costumes.
Praise be! Season two of The Handmaid's Tale is here and The Binge team debrief on everything they know about the going-ons in Gilead. Post continues after audio.

Elisabeth Moss – June/Offred
Moss' Golden Globe winning portrayal of Offred constantly has us on the edge of our seats, and to be honest we're just happy to see her smiling in real life.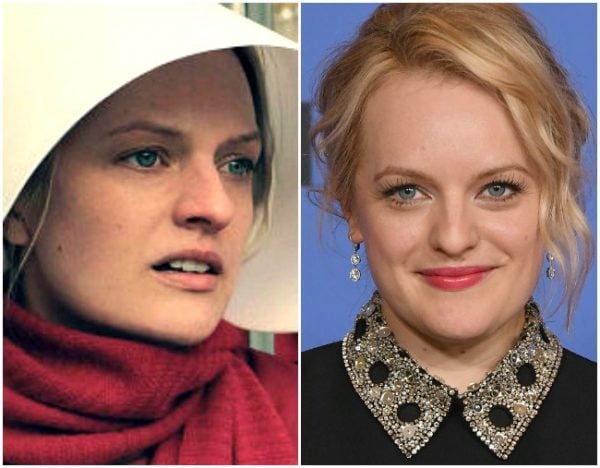 Madeline Brewer - Janine/Ofwarren/Ofdaniel
The biggest transformation by far, Brewer has very little resemblance to her on-screen counterpart, proving just how good the costume and makeup department behind The Handmaid's Tale is.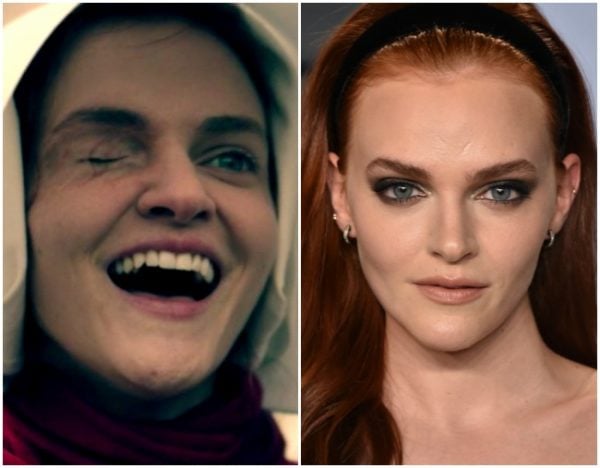 Alexis Bledel - Emily/Ofglen
Bledel's captivating blue eyes are easily recognisable even behind her 'white wings' - the hat the Handmaids are required to wear.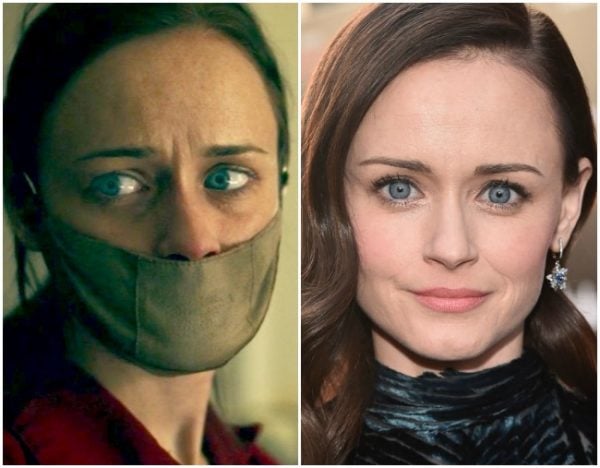 Ann Dowd - Aunt Lydia
American actress Ann Dowd has acted in her fair share of intense films from Philadephia (1993) to The Manchurian Candidate (2004). She even had a small role in the 2008 hit Marley & Me.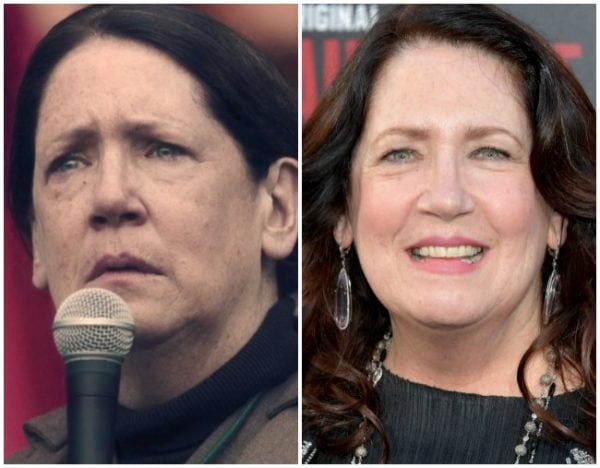 Amanda Brugel - Rita
Actress Brugel on the red carpet is nearly unrecognisable compared to Rita who plays a Martha serving in the house of Commander Fred.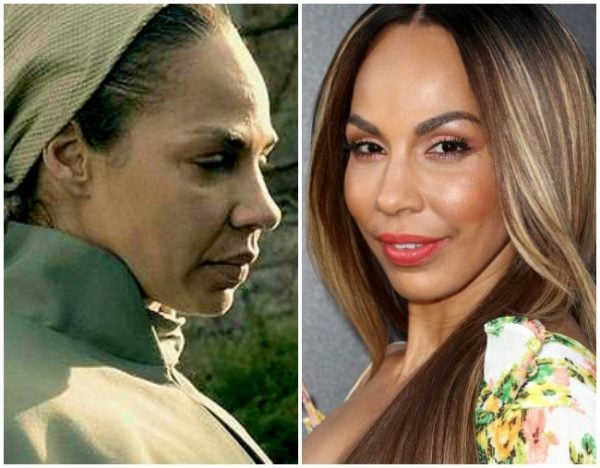 Joseph Fiennes - Commander Fred Waterford
While Fiennes' transformation is more in his acting - take away the intense comb over, and any signs of joy, and it's almost like we're seeing double.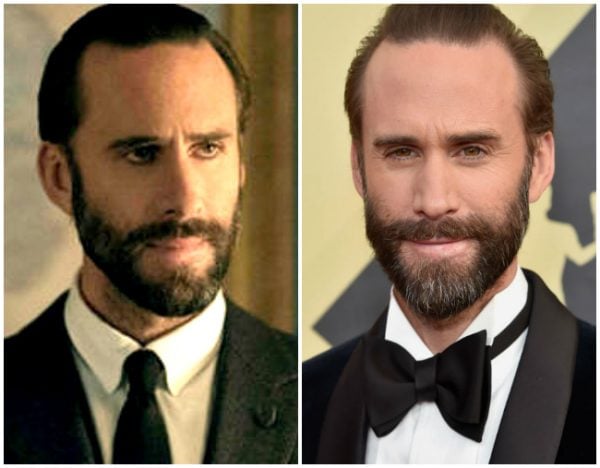 Yvonne Strahovski - Serena Joy Waterford
Australian actress Yvonne Strahovski has Serena's cold, steely-eyed look absolutely perfected.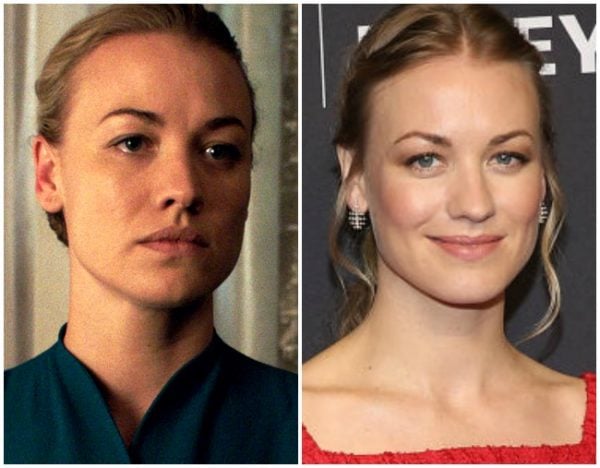 O. T. Fagbenle - Lucas "Luke" Bankole
The scene in which Moira reunites with Luke was one of the series' happier points, even though we're unsure if he'll ever be reunited with his daughter Hannah or wife June.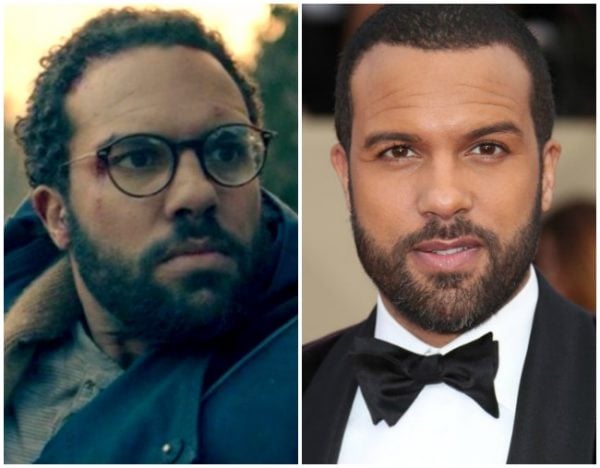 Max Minghella - Nick Blaine
Commander Fred's guardian/driver Nick is one of June's only allies who shelters her while pregnant with the Waterford's child.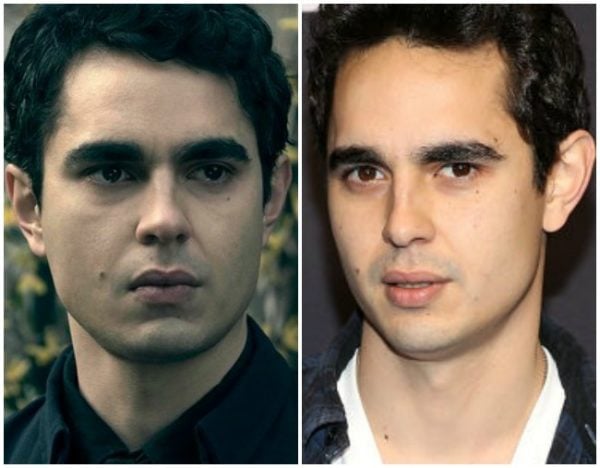 Samira Wiley - Moira/Ruby
She's also one of our favourite inmates from Orange is the New Black, but Wiley's character Moira is a lot more rebellious than her Litchfield counterpart. Fun fact, it's understood that Margaret Atwood - who wrote the book that the series and 1990s film was based on - chose the name Moira as it's Hebrew for rebellion.
How apt?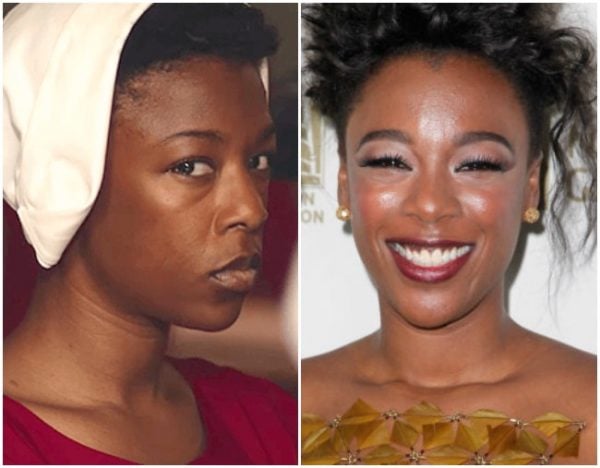 Which transformation shocked you the most? Tell us in a comment.