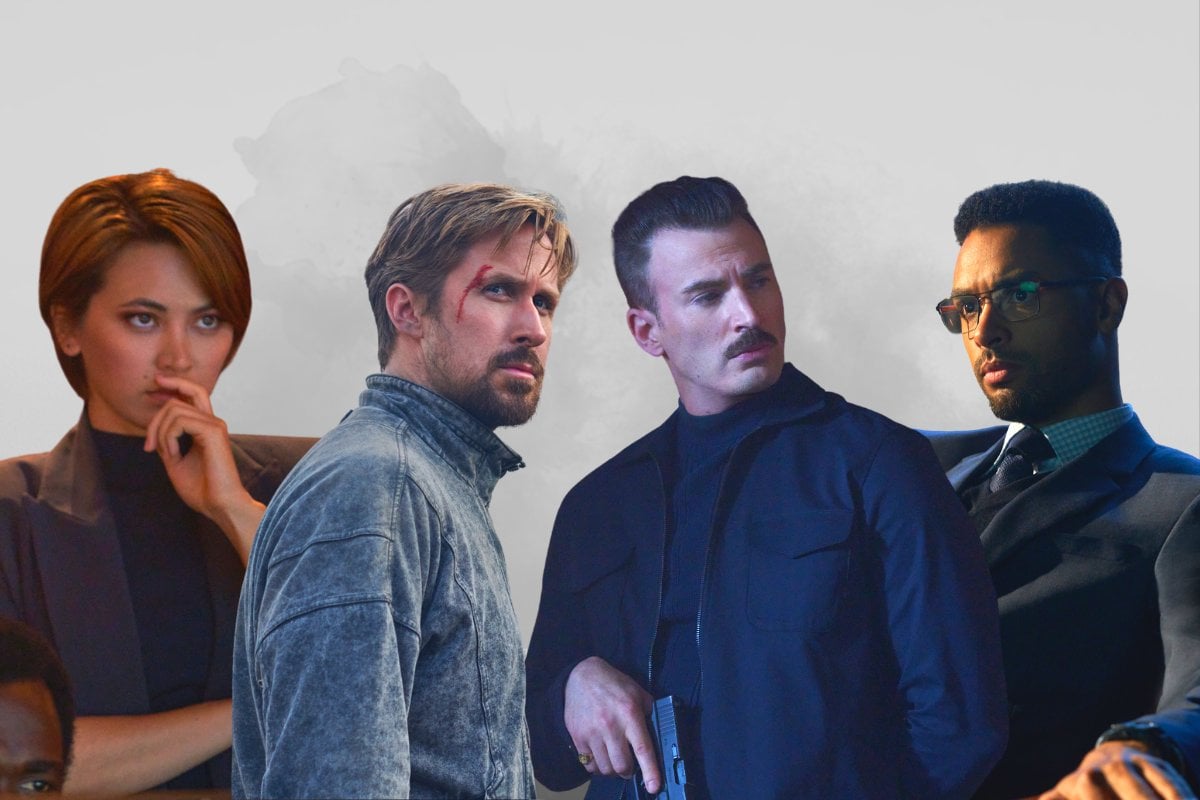 Sometimes, we just need to watch two hours of Ryan Gosling wisecracking while fighting bad guys, escaping explosions and jumping off moving modes of transport.
Thankfully, The Gray Man is two hours of exactly that.
The new Netflix film follows CIA operative Sierra Six (Gosling), who after decades of being the agency's best killing machine finds himself as enemy #1 of the same people paying his wage.
All he wants is a nap, but unfortunately, that'll have to wait because he's being hunted across the globe by Lloyd Hansen (Chris Evans), a former cohort at the CIA with a taste for torture. Captain America would not approve, but Evans relishes every psychotic line.
Watch: Netflix's The Gray Man trailer. Post continues below video.
In that sense, it's a typical action storyline. It's a cat-and-mouse game with a lot of collateral damage, and a Big Bad showdown in the end. But it also feels more lighthearted than the action franchises of the past, with less restraint and rules, plus with a fair few eyebrow raises to the audience.
Netflix clearly backs its self-aware tone. With a budget of US$200 million, The Gray Man equals Ryan Reynolds' Red Notice as its most expensive movie ever.
Big is the best word to describe this whole thing: big budget, big effects, and a huge cast.
Alongside Gosling stars Evans and his moustache, Billy Bob Thornton, Ana de Armas, Jessica Henwick, Regé-Jean Page, Alfre Woodard and Tamil cinema superstar Dhanush. Each scene has A-listers fighting A-listers, and it's delicious.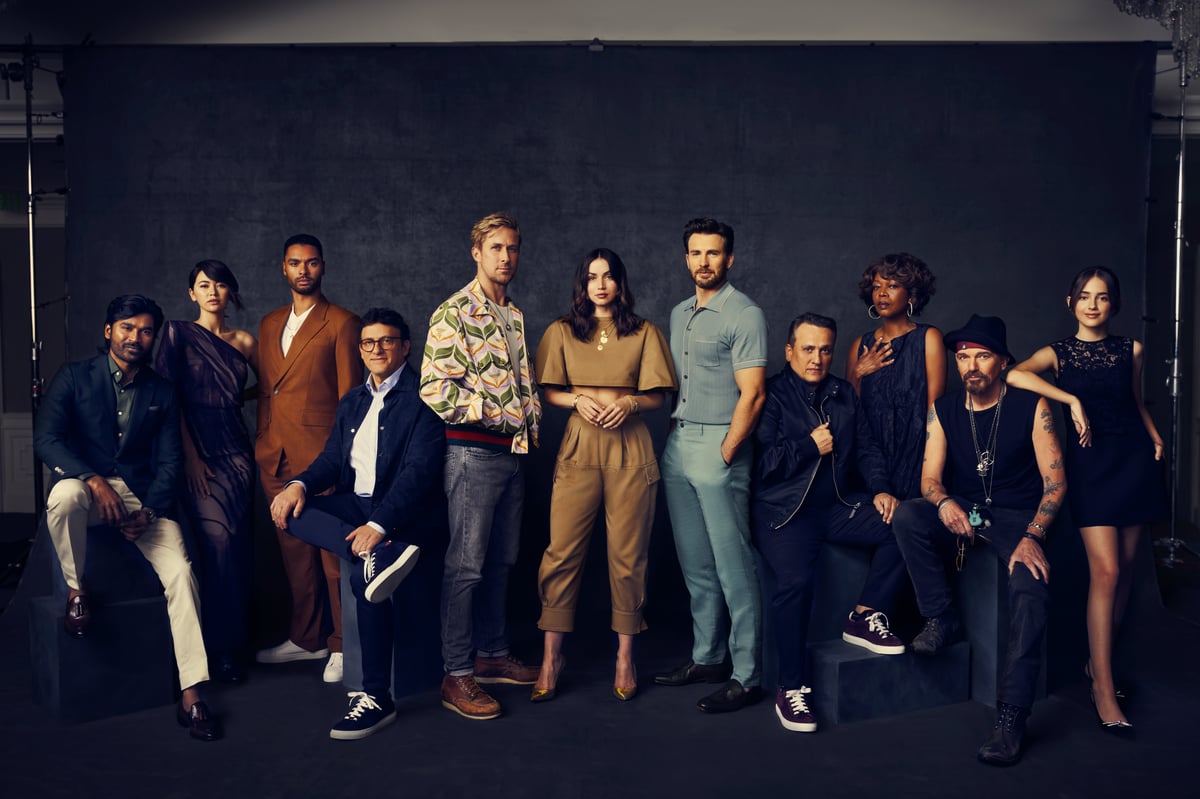 The Gray Man cast. Image: Netflix.