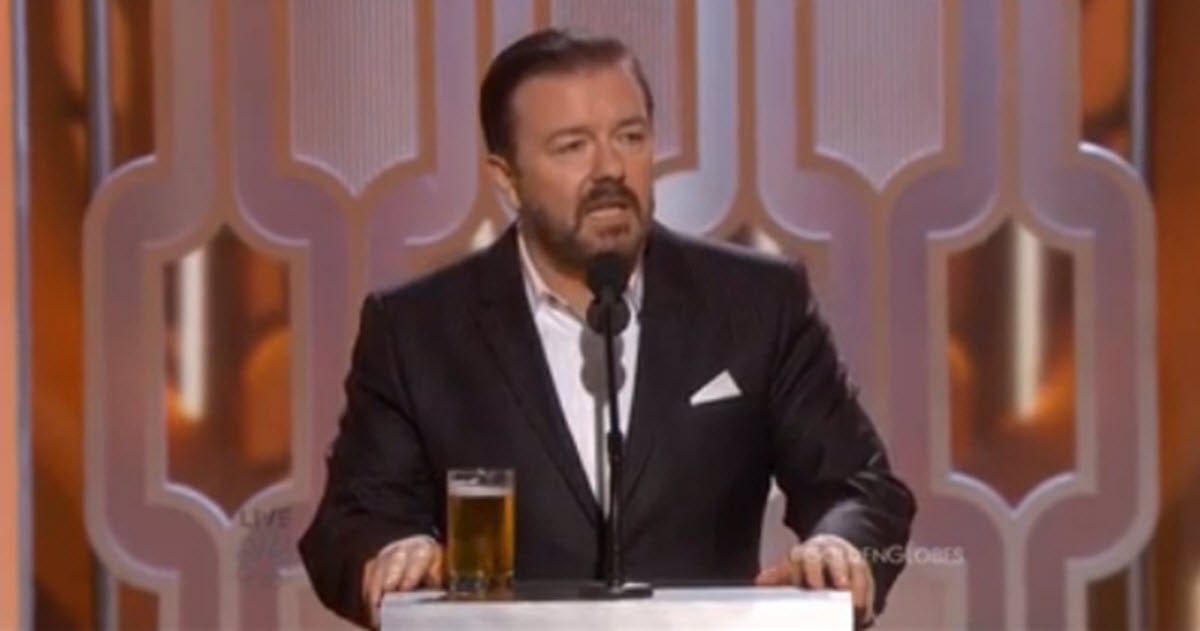 The Golden Globe awards, like any other award show, is not really about the awards. It's about the dresses and the gossip — everyone knows that.
We've rounded up some of the best moments from this year's show so far, which is shaping up to be a pretty good one.
1. Ricky Gervais is already being divisive.
How could the show not be great, when it's being hosted by Ricky Gervais?
Gervais, arguably the most controversial Golden Globes host of all time, has managed to offend everyone from Johnny Depp to the entire cast of Sex and the City during his hosting stints in 2010, 2011 and 2012.
Remember when he called Bruce Willis "Ashton Kutcher's dad"? Or when he poked fun at Madonna, who then called him out on-stage?
He toned things down in 2012, probably because most of Hollywood got their knickers in a knot over his gags, but all signs point towards Gervais being back in full force.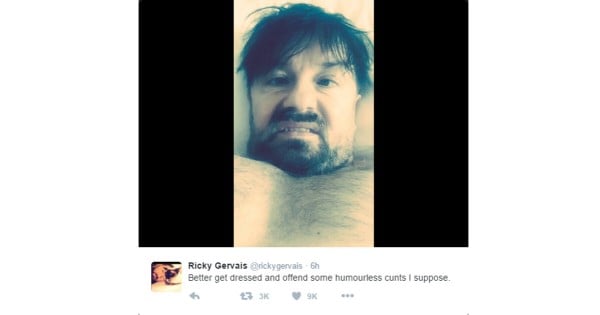 He made his first joke, about Sean Penn, in minute one. Next, he tackled Caitlyn Jenner.
"I've changed," he told the audience.
"Not as much as Bruce Jenner, now Caitlyn Jenner, of course. What a year she's had! She became a role model for trans people everywhere, showing great bravery in breaking down barriers and destroying stereotypes… She didn't do a lot of women drivers, but you can't have everything."
Oh yeah, he's back.